Anders Berensson Architects created an adventurous apple-shaped treehouse for a special client in Limham, Sweden. Surrounded by beautiful gardens, the Apple Headquarters treehouse is designed to pay homage to a dead apple tree. Now you know why this pod has been designed in shape of an apple.
The treehouse rests in the middle of a beautiful garden in Sweden. Contrary to its name – the shelter is not meant for meetings or conferences. In fact, it serves as a playful spot for both children and adults to participate in some adventurous activities.
It is constructed out of two large plywood sheets that were jigsawed into interlocking apple shaped pieces. These plywood pieces are further assembled using transparent polycarbonate sheets. Through the see-through plastic sheets one can get magnificent views of the surrounding garden area, while relaxing inside the treehouse.
Inside the treehouse, you can find a bench, plywood shelves for books and a periscope hidden within rotating apple twig. Using this periscope, the inhabitants can easily spy on the surrounding villa gardens. Beside all that, the client can also use this space to read or work in peace.
Anyone who sees this wondrous treehouse is unlikely to forget it. We feel envious of the lucky client, who spends free time in this adorable treehouse.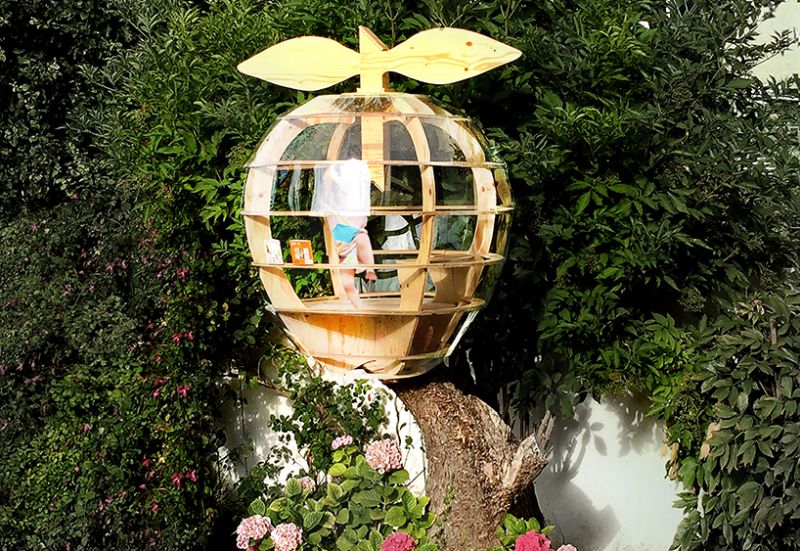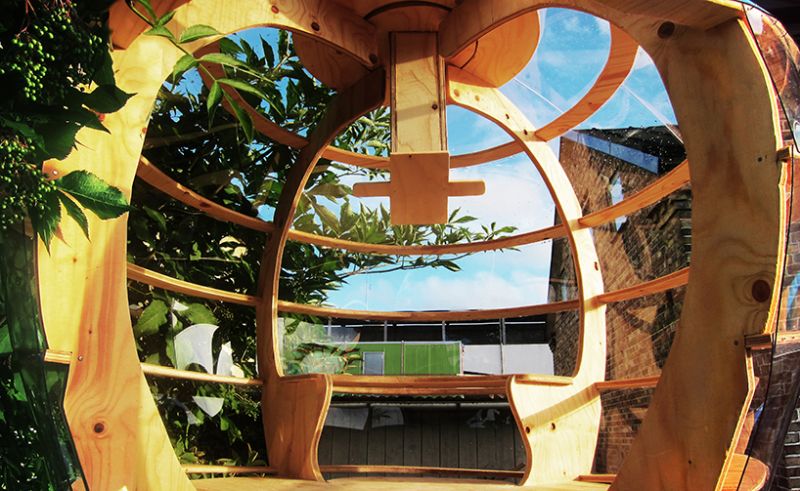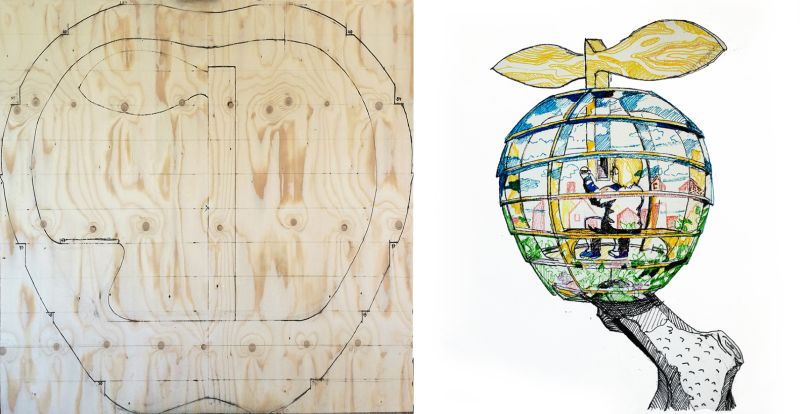 Via: Inhabitat