If you are a barbecue enthusiast and a food lover who wants a solid barbecue grill gracing your backyard or patio, then you must check out Redolab's Paradox coal BBQ recycled from a gas cylinder. Paradox barbecue is a top-notch upcycled product that offers extended cooking area in your backyard. Moreover its sturdy iron body keeps your grilling passion, going on for years to come. This creative barbecue is indeed a very useful accessory that will enrich your sizzling barbecue parties.
Recycled outdoor coal barbecue is designed with all its parts concealed inside and its convenient fold-up design makes it easily transportable and ideal for garden, picnics, beach, camping or any other outdoor activity. Charcoal goes in the bottom section under the top grilling rack, making it perfect to grill your burgers or super-sized meat pieces.
Its rust resistant paint and heavy duty steel legs infuse this 65 cm high and 18 kg heavy coal barbecue with utmost structural strength. And plenty of cooking space allows you to invite all your neighbors over, to enjoy cook-outs or outdoor parties. Paradox barbecue's hinged lid seals the juice of food and maintains all its flavors making you the neighborhood's master chef.
Perhaps, you can get a good idea from the pictures on how to make this barbecue from a gas cylinder yourself. In a way, this has to be the sturdiest BBQ unit you can count on for all your grilling rituals.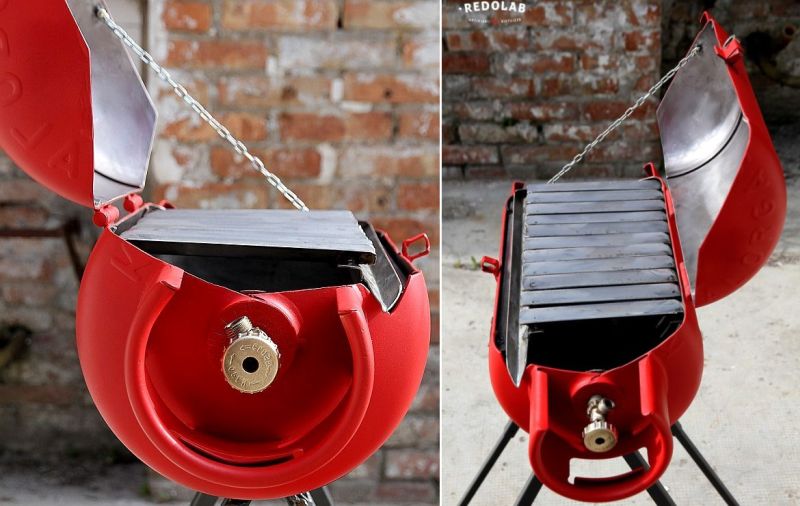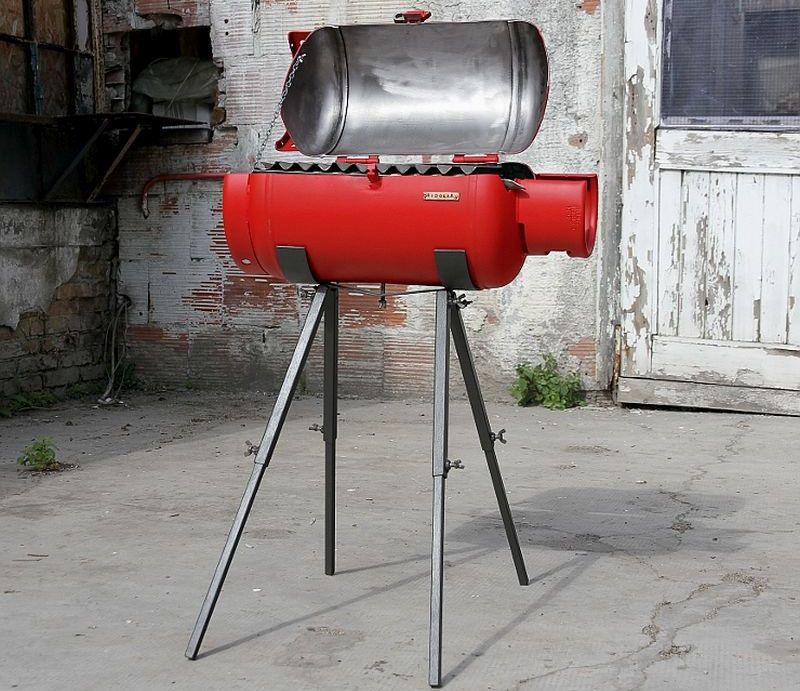 Via: Recyclart