With its chic chimney-style Absolute design and easy-to-use touch controls, the Whirlpool has introduced its brand new AKR91 IX rangehood that ensures your kitchen smells as good as it looks. The new extractor incorporates the brand's 6th Sense technology to automatically detect air quality, helping you to rid of kitchen pollutants like smoke and grease.
The extractor comes with four automatic speed settings to maintain perfect atmosphere during or after cooking. Due to these smart setting controls and depending on whether you're boiling, simmering or frying, the clever 35-inches rangehood is capable of increasing or decreasing its extraction power to avoid energy wastage.
Whirlpool's chimney-style rangehood is also integrated with energy-efficient twin halogen lamps, which provides appropriate brightness onto your cooking area. The scratch-resistant extractor is finished in Whirlpool's iXeliumTM nanotechnology coating that is easy to clean by simple wipe of a damp cloth. Moreover, it's equipped with three dishwasher-safe metal grease filters to give maximum performance with minimal effort.
This durable and high performance rangehood is a must have in contemporary kitchens, ensuring odor-free and refreshing atmosphere. You can preorder it on request from the brand's official website for £370 (approx. US $564).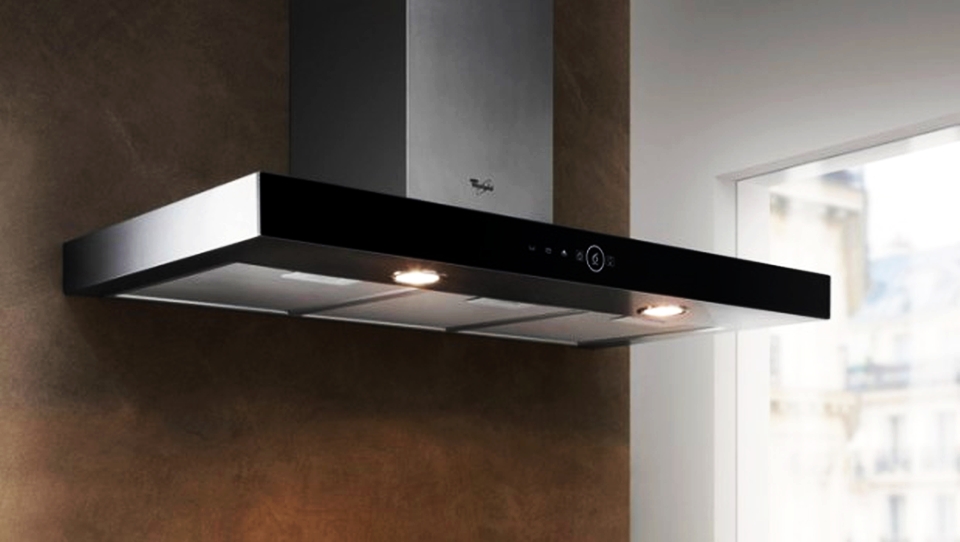 Via: GC