Every single year home appliances keep getting more technologically advanced, so they get better in doing their jobs. But Whirlpool's new smart appliances are aiming to improve not just their job, but yours too. Whirlpool's 2016 lineup of smart dishwashers, top-load washers and dryers can now restock your supplies- all thanks to Amazon Dash integration.
The all-new Amazon Dash-integrated appliances are able to automatically inform you when you're running low on supplies. Earlier we've seen the Dash Replenishment Service being integrated into Poppy Pour-Over coffee maker, which can instantly order new supplies when it runs low. Now, Whirlpool has also incorporated the same service into its new smart appliances lineup.
Be it Whirlpool smart top load washer or dishwasher in the kitchen, all these appliances can connect to the company's mobile app running on iOS or Android-powered devices. This further allows the users to remotely monitor functioning of these smart machines from any corner of your home, meanwhile keeping check on the available stock as well.
However, the Dash Replenishment Service has become even easier now. Instead of having to press a button when it's time to buy more detergent or dryer sheets, the companion app automatically keeps tab on when you last stocked up and how many loads you've done since then. Due to this technique, the app can easily estimate when it's time to place another order.
The feature was already announced last year, but this year these appliances will finally start shipping to make your life easier and better. Whirlpool's new washer and dryer are both set to go on sale for $1,399 each later this year. But you can catch up more details about the product at CES 2016 in Las Vegas, from January 6 to 9.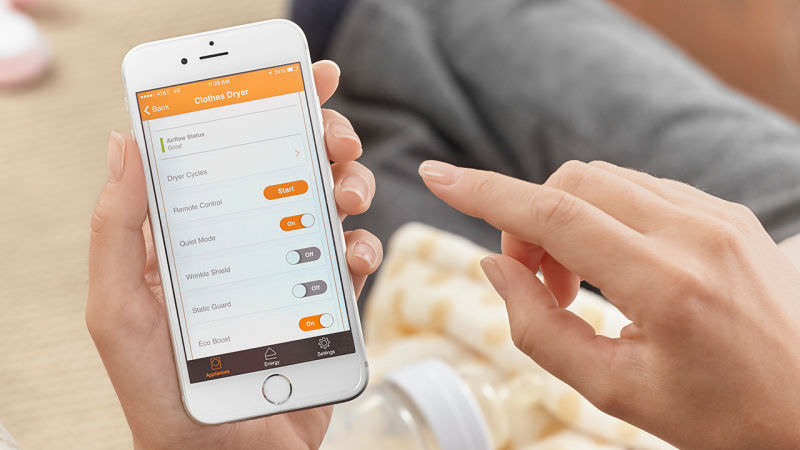 Via: TheVerge