If you happen to be one of those people who have a unique taste when it comes to home decor, then this one of a kind white garlic pendant lighting is sure to entice you. Ukrainian designer Anton Naselevets, turns one of the favorite Italian seasonings into a home decor item with his magnificent Garlic Pendant Lamp. To create the lamp, he has efficiently made use of the usual translucent lamp shade material, bt has given it an unusual (garlic-like) shape that makes it unique. The lamp gives out a downward directional light and also produces a soft glow through the transparent lamp shade.
The designer created the lamp by giving it the shape of garlic characterized by the white shade and reddish etch lines on it. The base is opened to shower bright light from the bulb inside. Fresh Ukrainian bread and bacon seasoned with garlic, which is one of the favorite Ukrainian dishes is also symbolized by the garlic lamp.
Although the soft romantic light provided by the lamp is fit to create a cozy atmosphere in any of the rooms of your home, but this lamp shade is a perfect piece to enhance the décor of your kitchen or dining room with a Mediterranean flavor.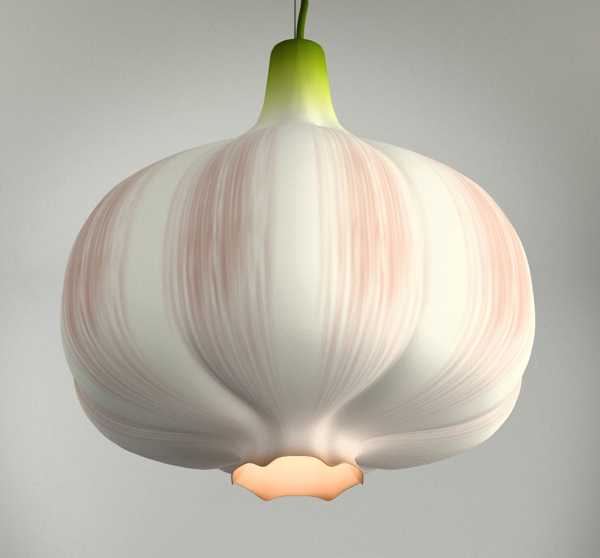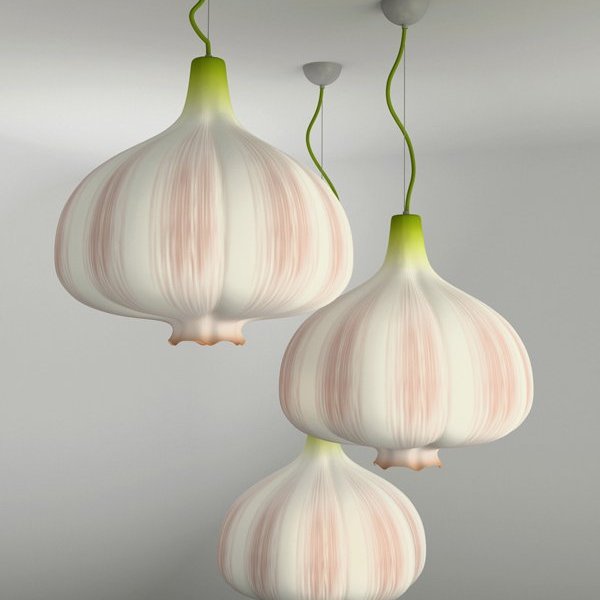 Via: Lushhome