Doomsday is inevitable, whether it comes in the form of a zombie apocalypse, terrorist attack, nuclear war or simply nature taking its course to refresh things. When it eventually happens sometime in the future, you better be prepared for the pandemonium and have a safe haven to increase your chances of survival.
Best bet in such a situation is to have an underground doomsday bunker which keeps you safe from whatever bad is going on in the world. Although nothing is guaranteed, still it's better to be prepared for the worse, rather than being a fly on the wall.
# Why a doomsday bunker
The first question that comes to mind is why a doomsday bunker is needed to increase your chances of survival? Well, it's better to be under some cover rather than being out in the open or even inside a dwelling which won't help much during an apocalyptic event.
Doomsday survival bunkers are specially tailored to withstand extreme attacks and provide benign shelter from any unwanted intrusions (if zombies decide to raid your super safe bunker).
Moreover, a bunker comes handy to store food, survival supplies, and ammunition when the world goes rogue and the nightmare extends to more than just a few days.
Amidst the rising global tension, going for a bunker makes even more sense as it is better to be safe than regret when it eventually happens. If you've got money to invest in a bunker with basic or even luxurious amenities it is a good investment considering the bleak future.
Another reason to go for an underground bunker is the fact that paranoid riches including many sports stars, stock exchange tycoons and even Bill Gates, have all been rumored to have invested in underground survival bunkers.
# What a survival bunker needs to have
1) Security
Security is one thing that any doomsday bunker needs to have. The whole perimeter should be carefully secured for any unwanted intrusions. Don't make the security obvious as it will attract attention, rather go for security measures which are not that apparent.
2) Ammunition
In case there is a breach in security, you need to have weapons to keep you and your family safe. A fully equipped underground bunker should have an assortment of weapons like bladed rifles, hand-to-hand combat weapons, handguns, and grenades.
That might be against the law in some countries, but you need to have some weapons to ensure security under all circumstances.
3) Fortified entry
A doomsday bunker needs to have bulletproof/anti-ballistic doors to prevent a more forceful enemy from breaching your property. Other than the entry to your bunker, all the exposed windows and other small spaces need to be full proof.
Also, there needs to be an alternate hidden door which functions as an SOS escape route. Obviously, this door also needs to be built from robust material that is hard to impregnate.
4) Water and air supply
One cannot survive for long without fresh air and water. So, make it a point to have a proper supply of water and fresh air in your bunker which will make your stay trouble-free.
5) Food supplies
No doomsday bunker is good without food supplies which should last for days, even months. The food in your doomsday bunker needs to be high in calorie content that can sustain people for longer.
Canned food is a good option, as it can be preserved for longer, and it has high-calorie content.
6) Medicines
One thing that a doomsday bunker needs to have without question are medicines. Keep all the essential medicines like painkillers, antibiotics and medicine kits to be prepared for the worse.
7) Amenities
When doomsday eventually arrives, there is no certainty for how long it is going to take for things to return to normal. To ensure there are no hassles, a doomsday bunker needs to have all the basic amenities to make the stay comfortable.
Obviously, it is going to be pretty boring, constricted in a closed space for days or even months. Make sure your bunker has basic amenities, as well as things to keep you entertained.
8) Luxury
Just as the world out there is going through a turmoil, a little luxury in your safe haven won't hurt one bit. Adding luxury to your doomsday survival bunker will ensure your seclusion from everything bad that is happening out there.
# Potential buyers
Doomsday bunkers are tailored to certain specific needs, so obviously they don't come cheap. Many companies around the globe are offering specialized services in creating custom-made bunkers. Depending on the kind of money that a potential buyer can shell out, a bunker can have all the basic luxuries or can be an expansive fortress which carries a hefty price tag.
Obviously, the influential lot want to go for the doomsday bunkers which have all the luxuries. Therefore, already celebrities have invested their money in such kind of doomsday bunkers, and the number is growing thanks to the heightened awareness about the importance of doomsday bunkers.
# Luxurious doomsday bunkers to check out
Some of the best apocalyptic bunkers have all that you need to survive. Safety, luxury and comfortable living are what they promote, and obviously, they come with a steep price tag that only the rich can afford.
So, let's have a look at some of the luxurious doomsday bunkers from across the globe that'll inspire you to have one of your own.
Underground nuclear bunker, Georgia
This luxurious 45-feet underground nuclear bunker in Georgia grasped media interest from all over the world, instantly after it got featured in property listing sites by Harry Norman. The attack-proof bunker was built in 1969, renovated in 2012 and listed back in 2014.
The bunker used to be US army base, located 45-feet below the ground and 3 -feet thick walls making it nuclear attack-proof.
The bunker holds four 600- square feet luxury apartments, each containing a living area, a kitchen, two king-size bedrooms and bathrooms. The bunker apartments are up for sale, at a mind-boggling price tag of $17.5 million.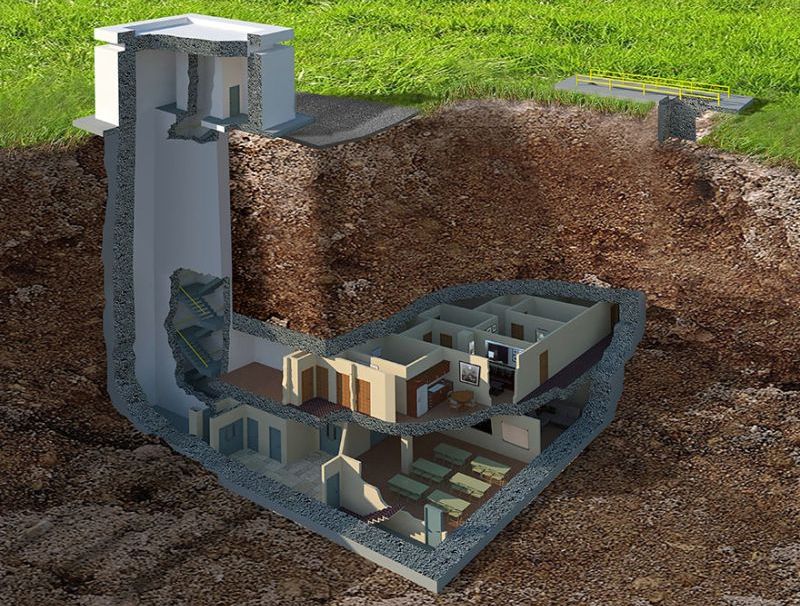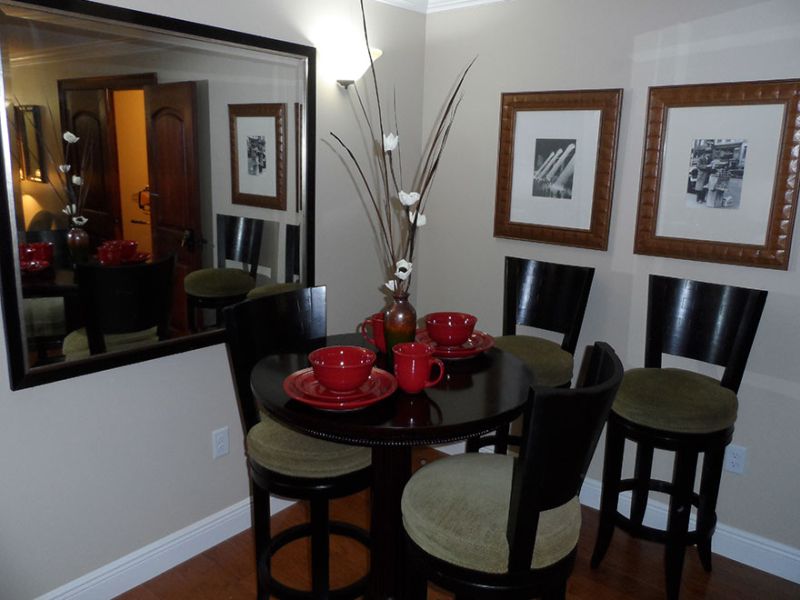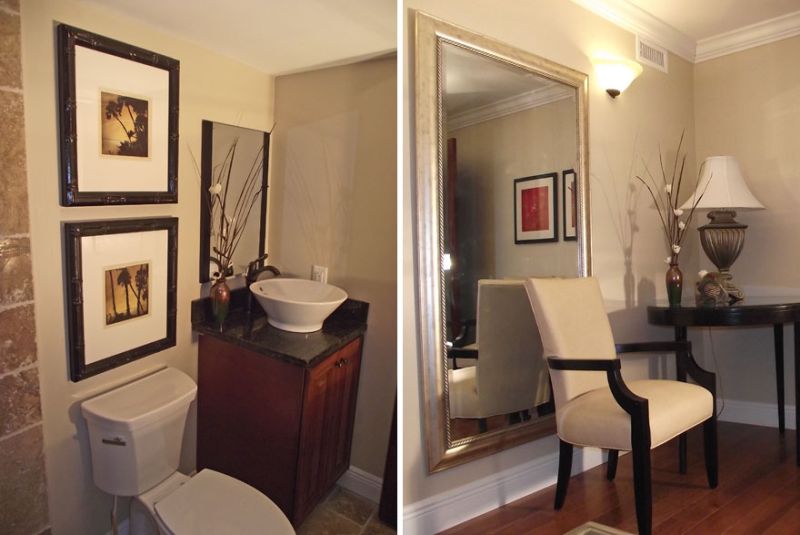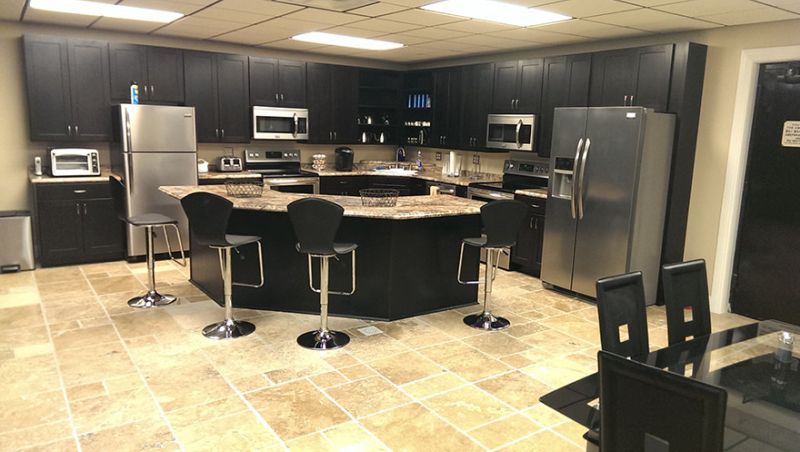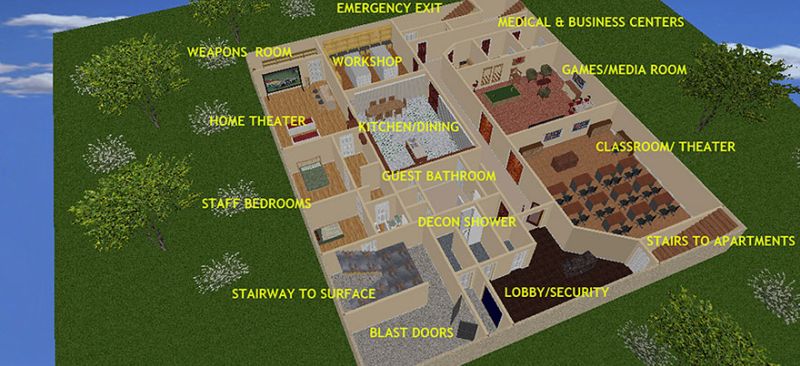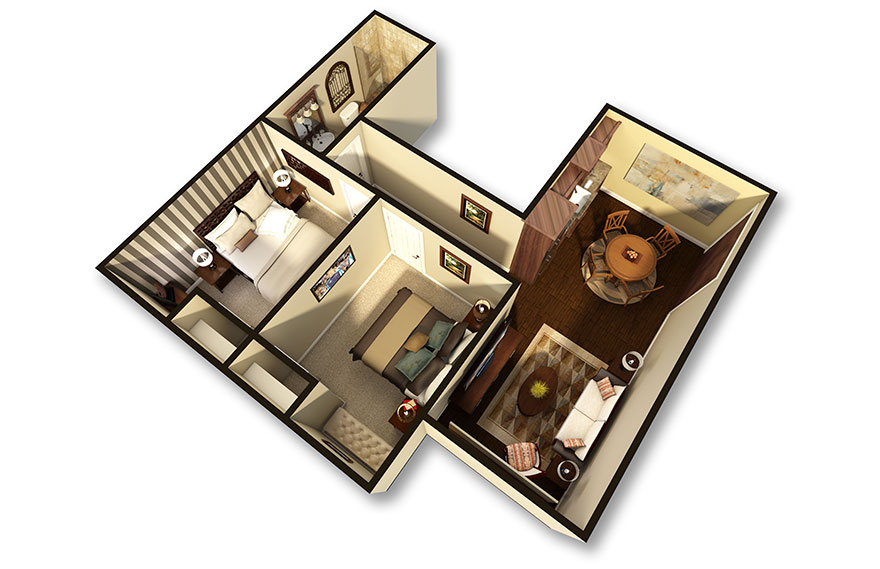 The Oppidum, Czech Republic
Just have a look at this expansive 323,000-square-foot doomsday shelter which is an estate in itself. Dubbed The Oppidum, this underground bunker exudes luxury and high-grade security honed by the latest home safety equipment.
The facility has a spa, swimming pool, cinema hall and even an underground garden. This underground fortress has its own control center from where communications networks and other vital functions of the estate can be controlled.
The Oppidum was created by Jakub Zamrazil, a Czech entrepreneur during the peak of the Cold War. It took almost 10 years, from 1984 till 1994 to construct this highly fortified bunker.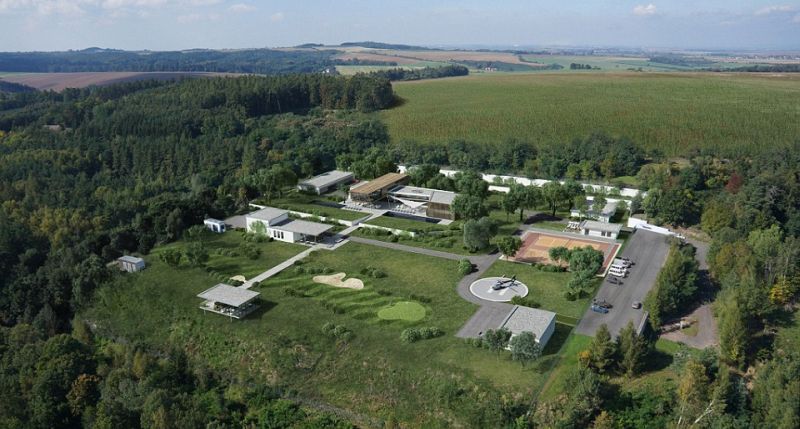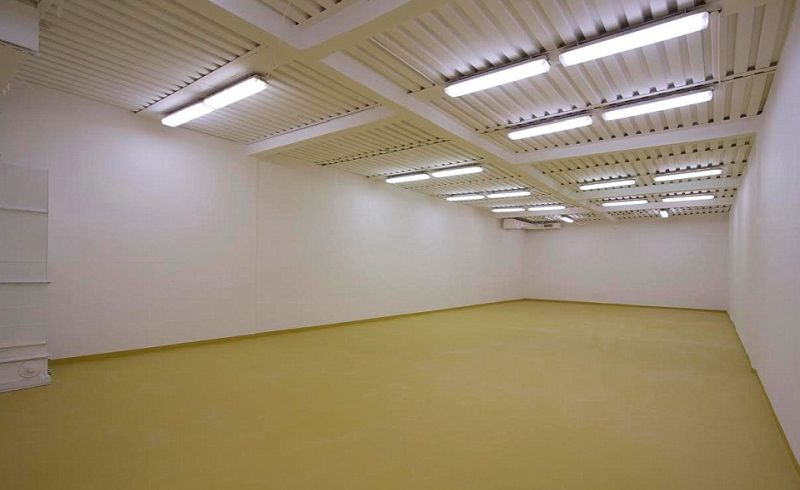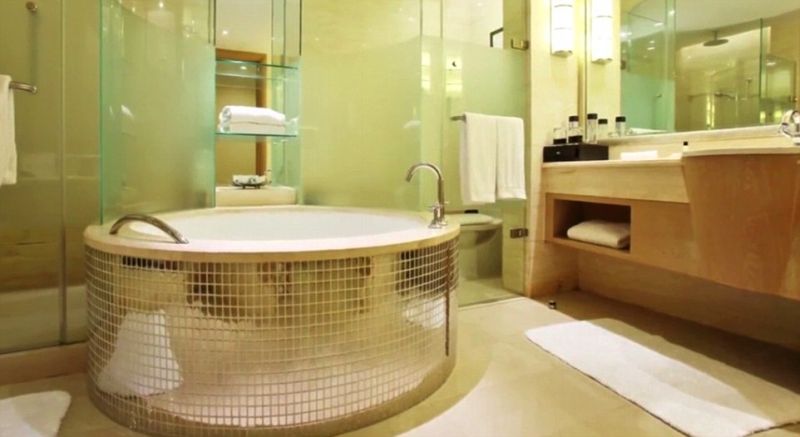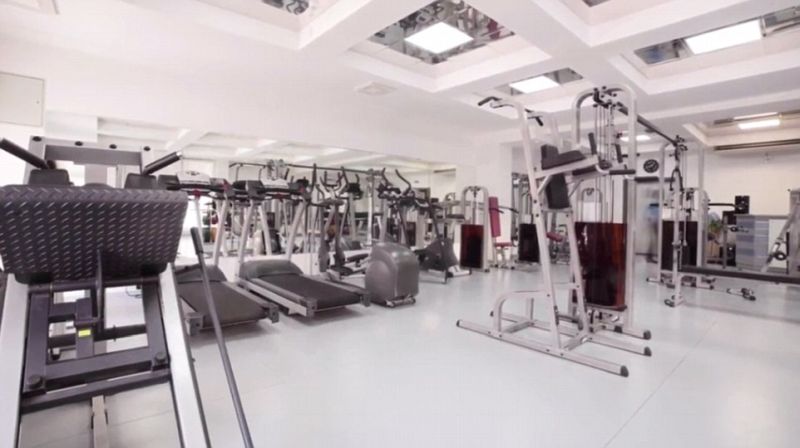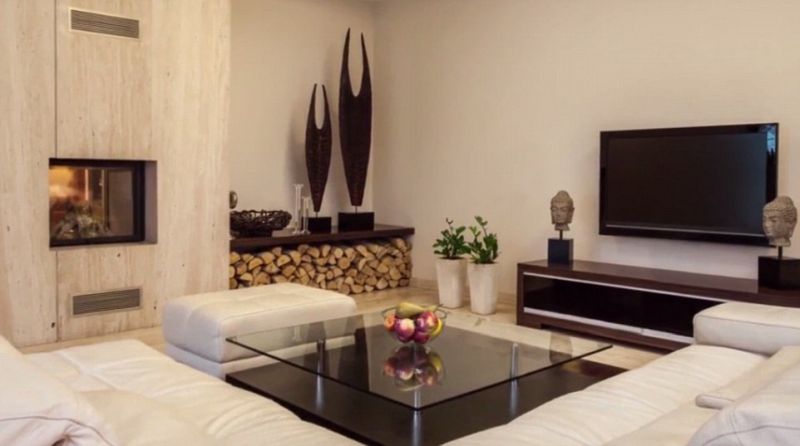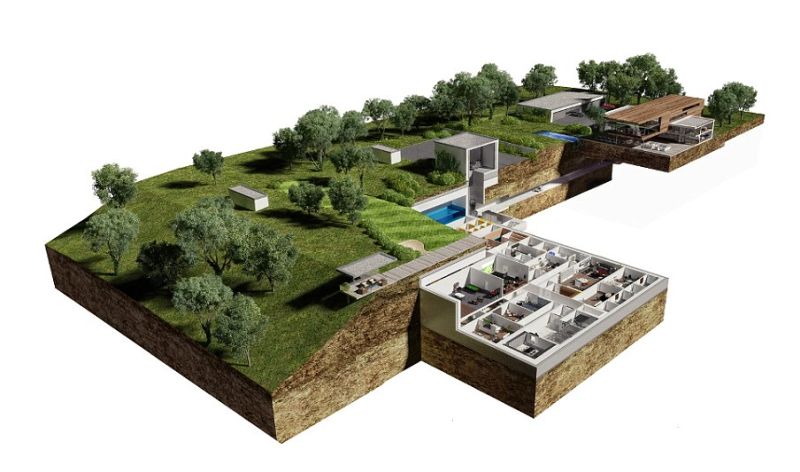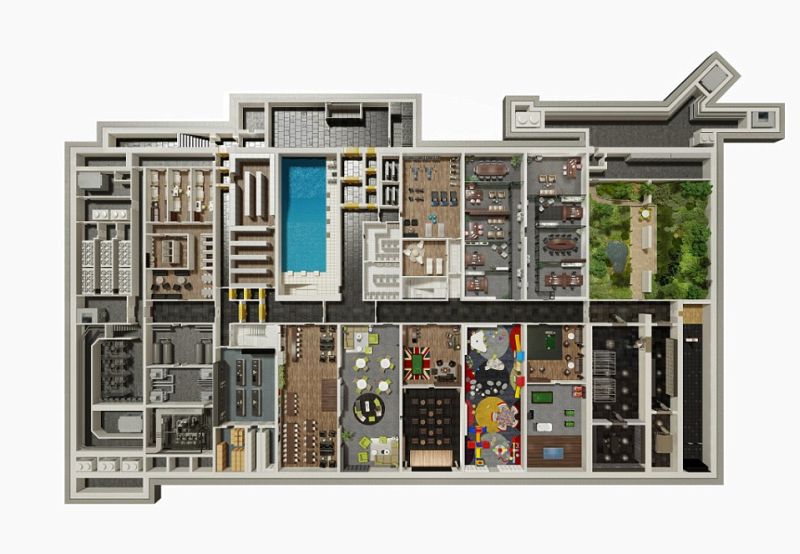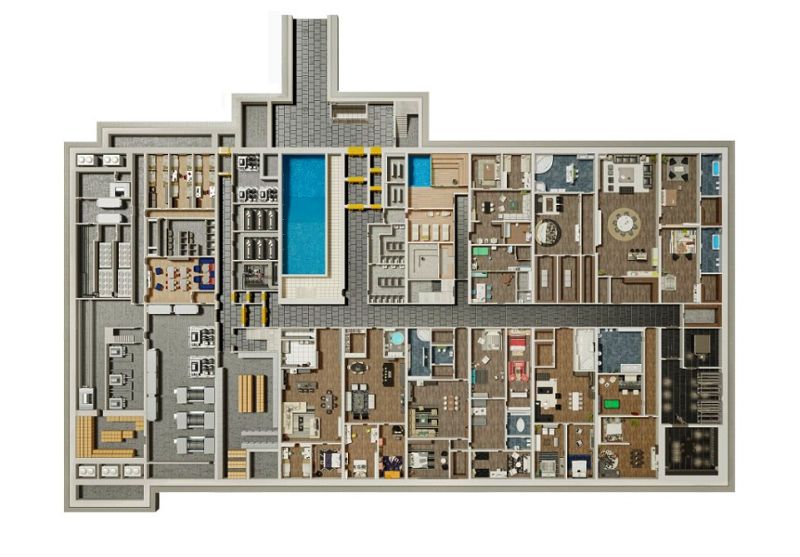 Rice House, Georgia
The Rice House in Alpharetta, Georgia comes with fortress-like security features. Hence, it could be one of the safest houses in the US for doomsday. Situated on 3.5 acres of land just outside Atlanta, this mega mansion has its own watchtower, a secret underground bunker, security control room, and also a "Gun Range". This eight-bedroom property has been listed for a whopping $15 million.
The 5,000 square-foot car vault is built with concrete from bridge manufacturer, Ross PreStress Concrete (Knoxville, Tennessee) and features 19 beams weighing 25 tons each, 30 steel rods of pre-stressed steel, loaded to absorb the weight of 20 fire trucks.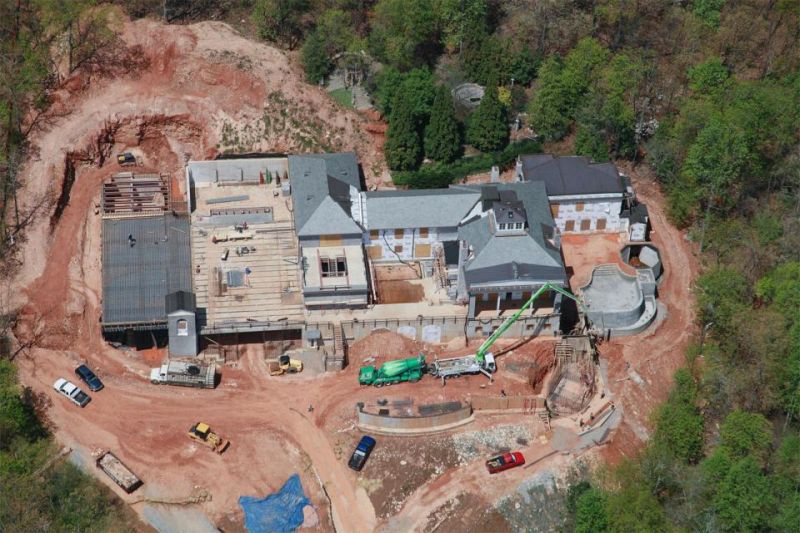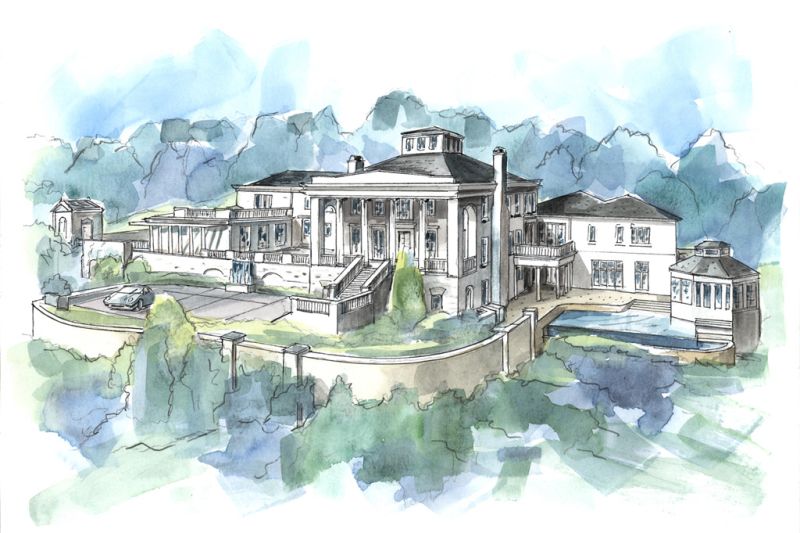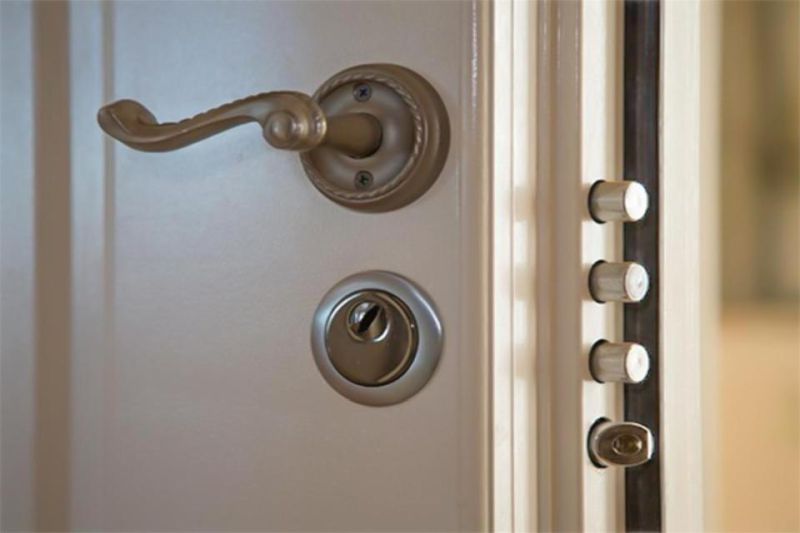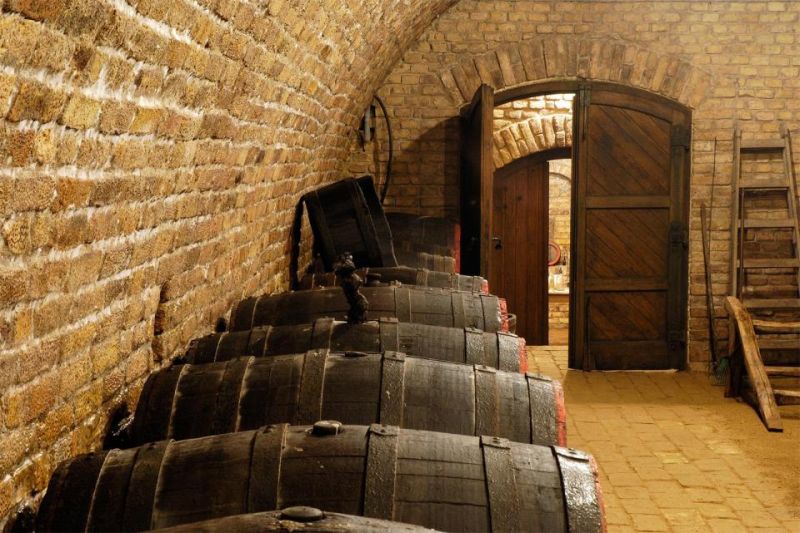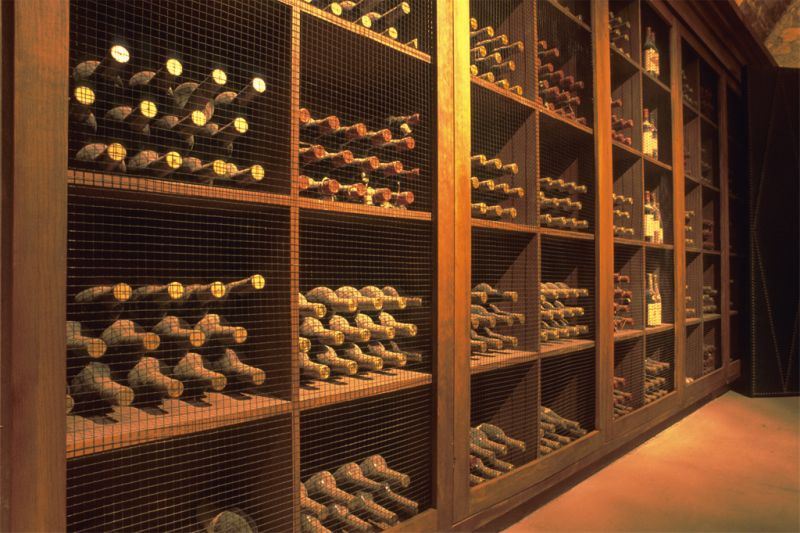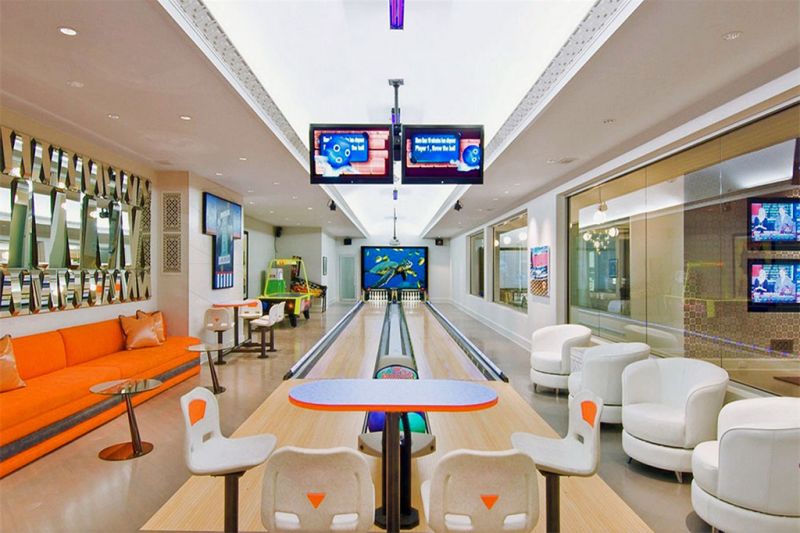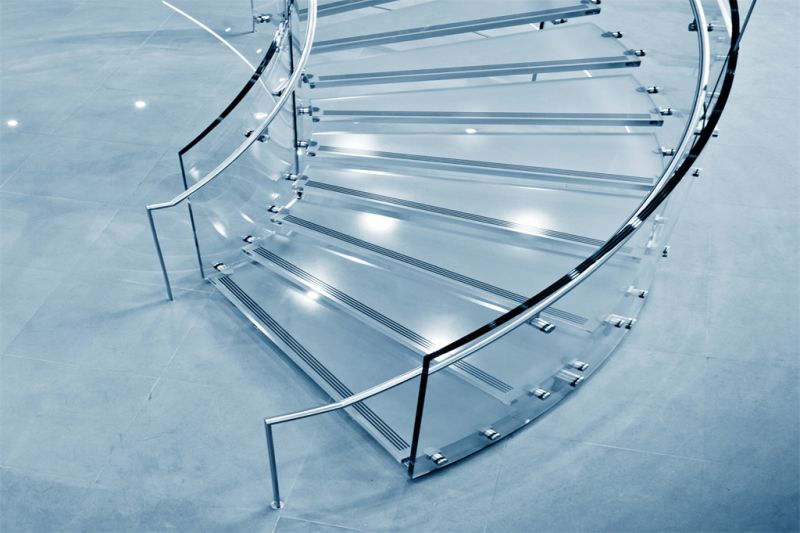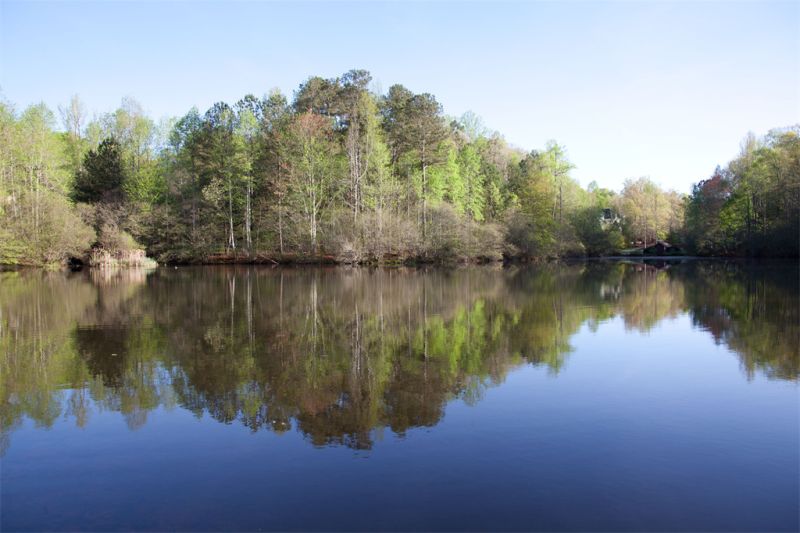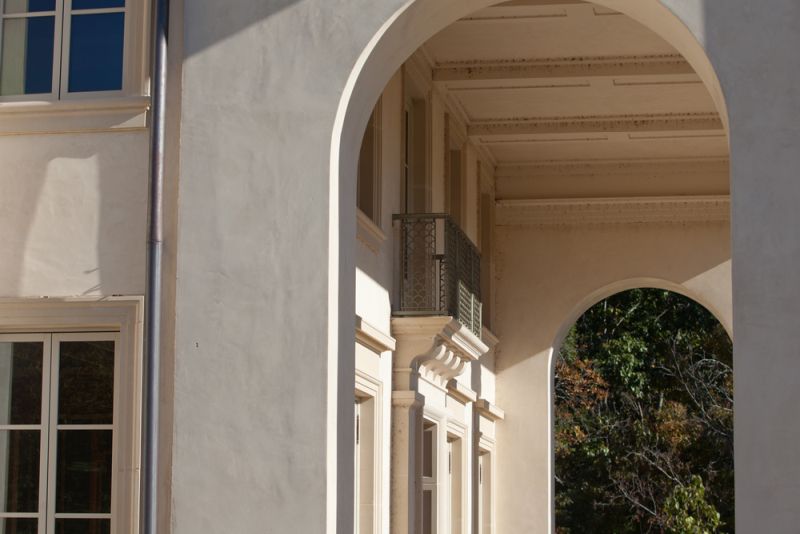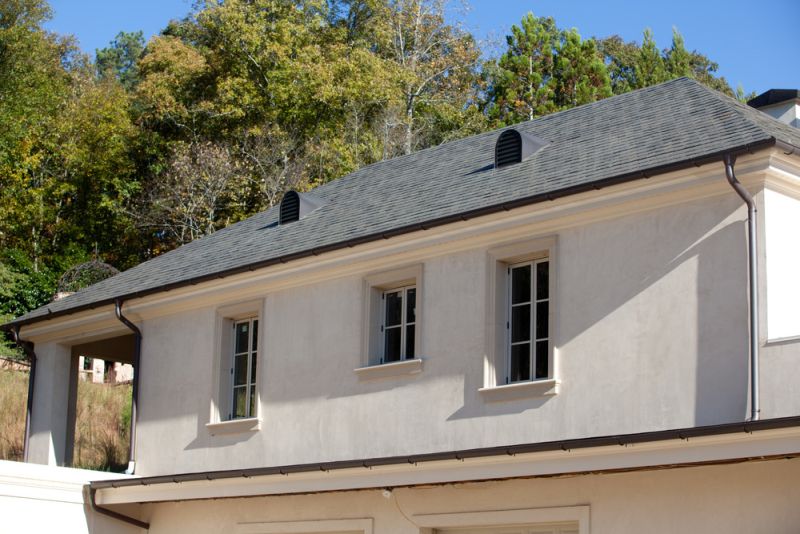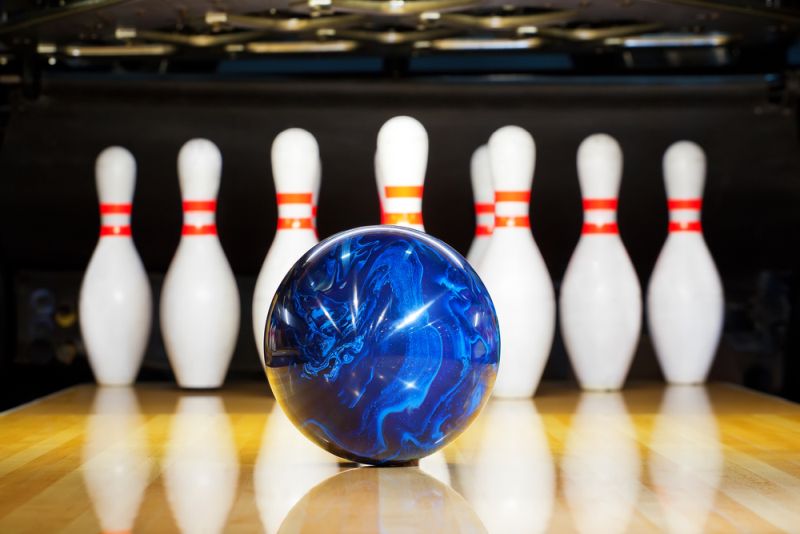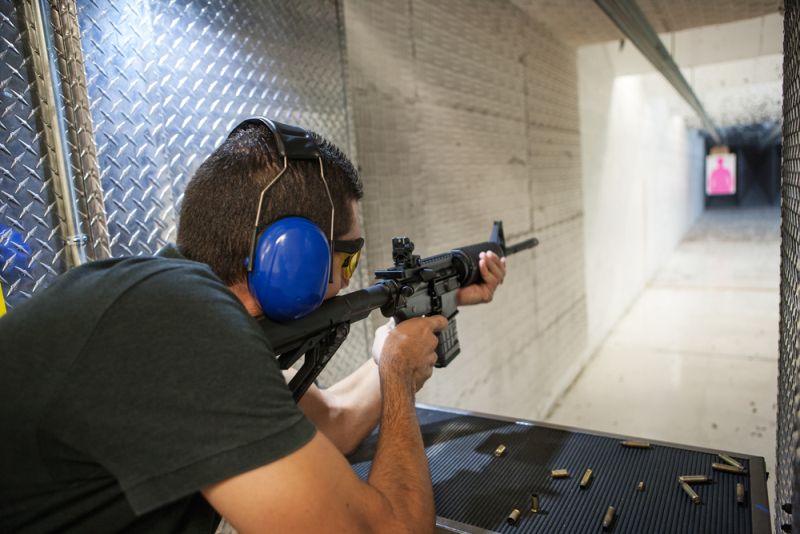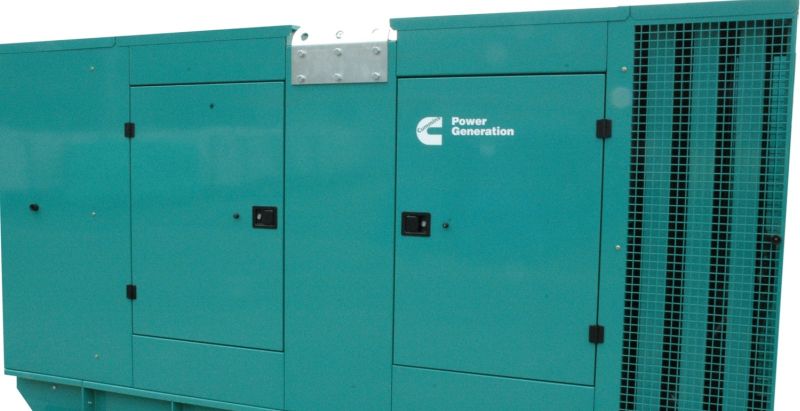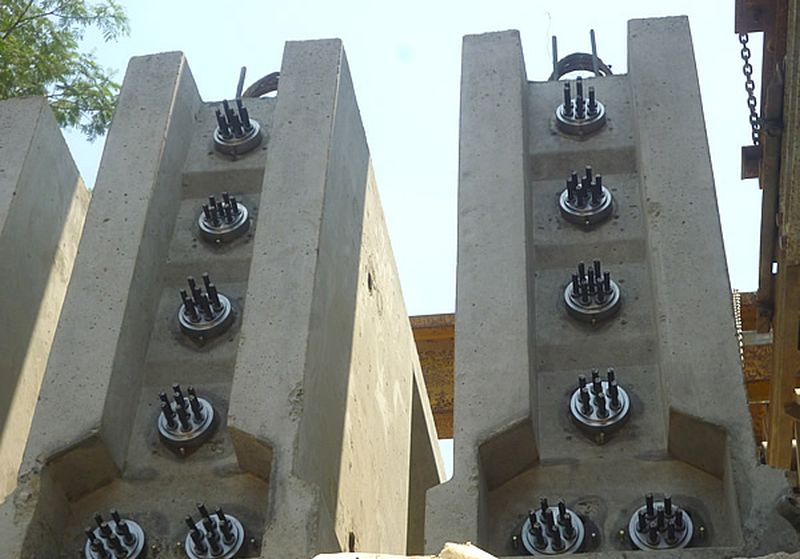 Underground Bunker, Las Vegas
Constructed in 1978 by an opulent businessman, Girard ' Jerry' B, this 15,200-square-foot underground shelter comes at a mind-numbing price tag of $1.7 million dollars.
The concealed haven sits beneath an unassuming two-story house in Las Vegas, and it has two-bedrooms, three bathrooms and a simulated day and night lighting which won't make you claustrophobic.
Jerry has placed large rock pieces anonymously in his backyard to keep the air-conditioning units and the secret entrance to underground house hidden.
The secret entrance leads to the elevator which takes visitors down to the huge 15,200 square foot basement with more than 5,000 square foot house area.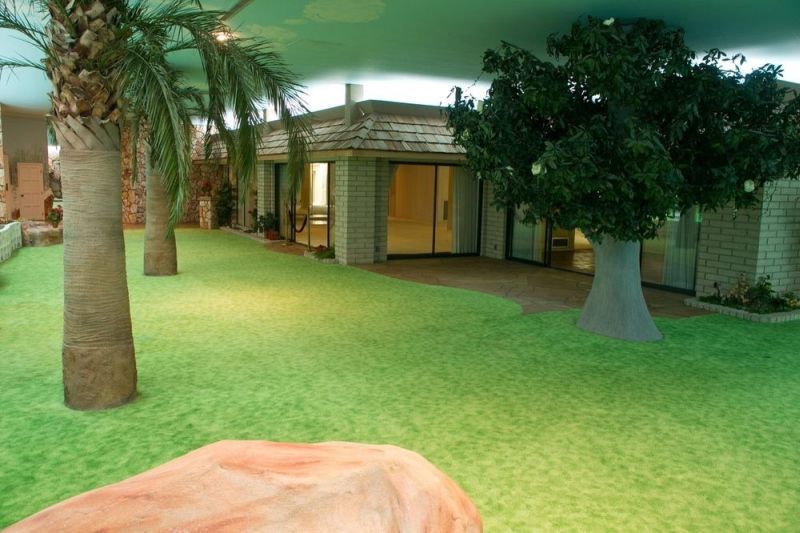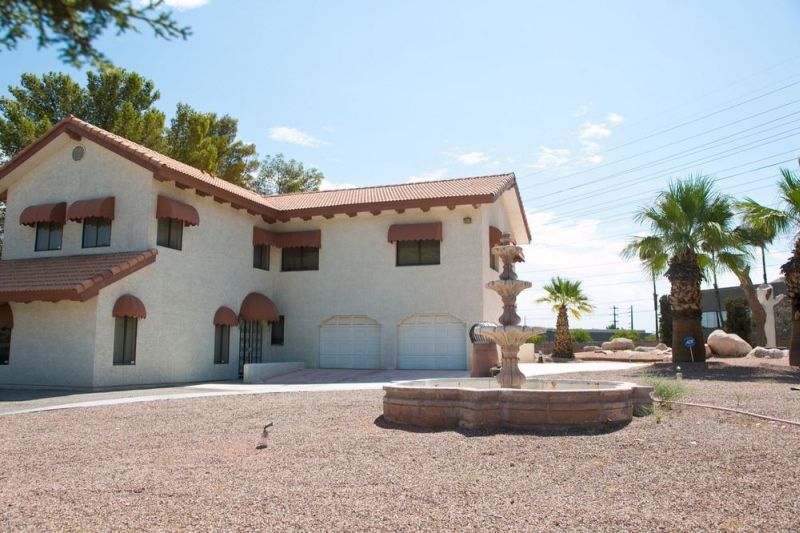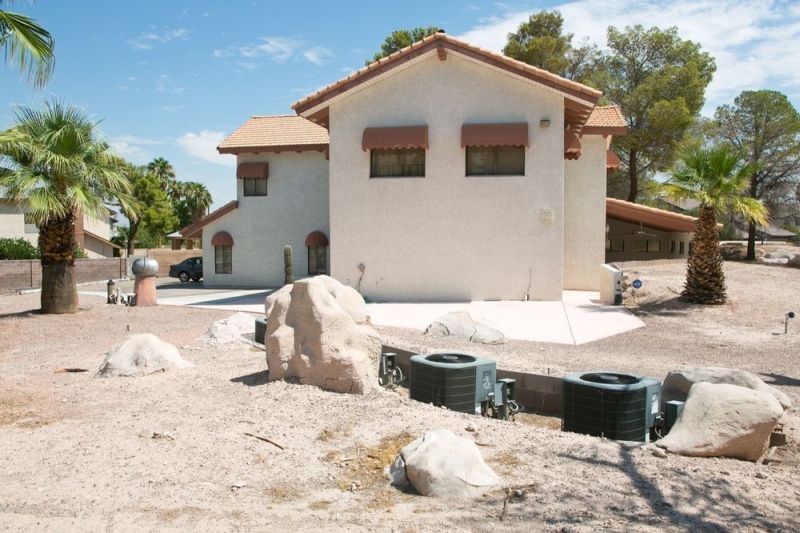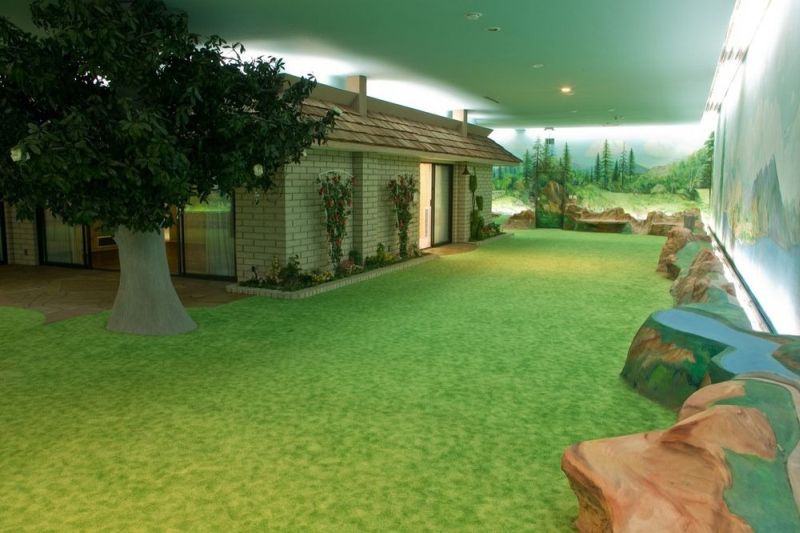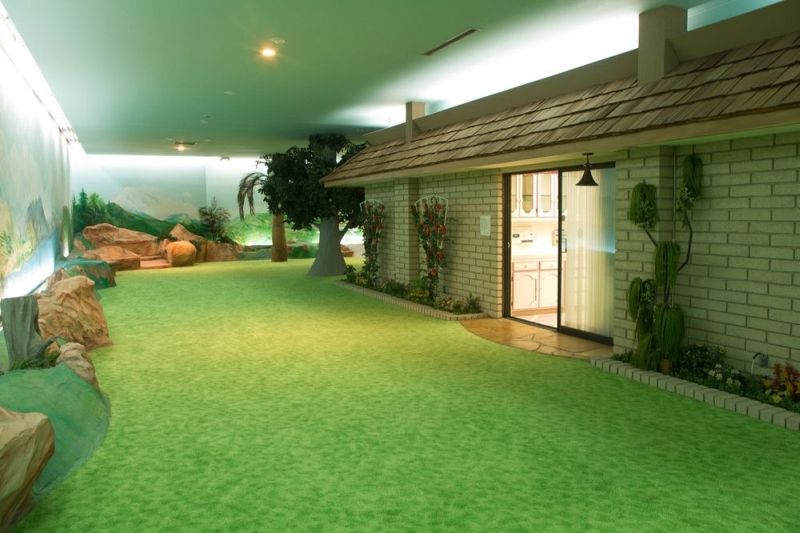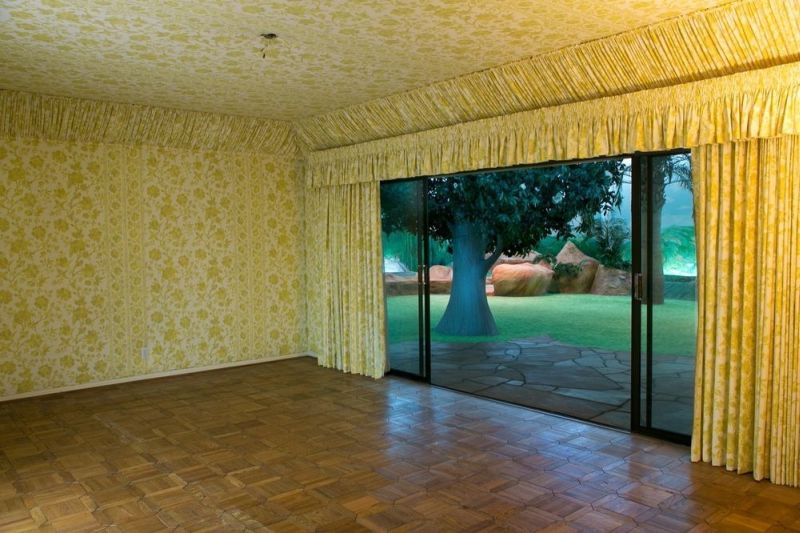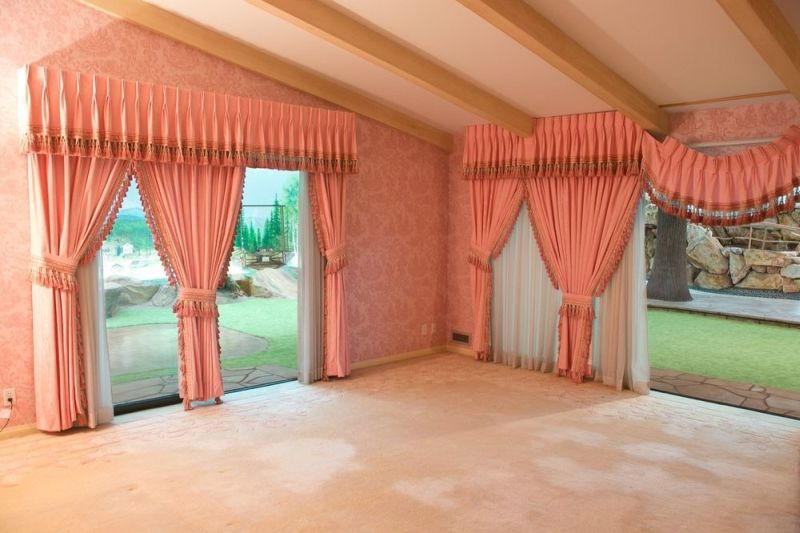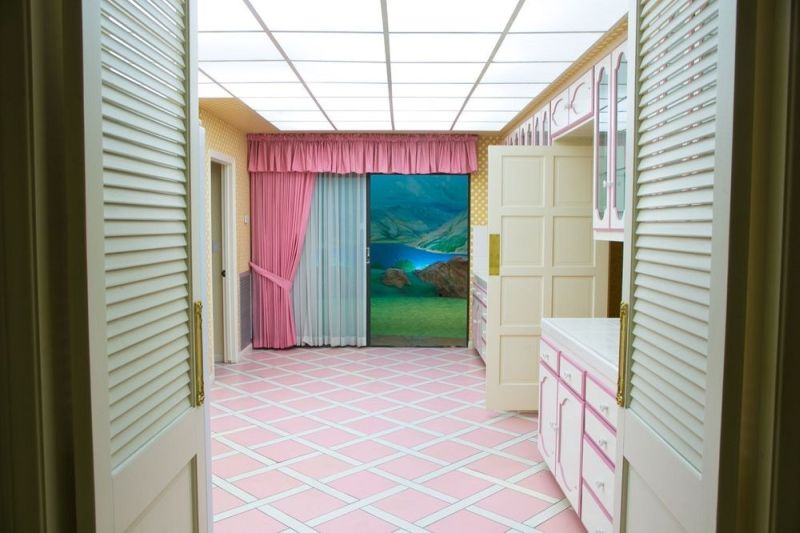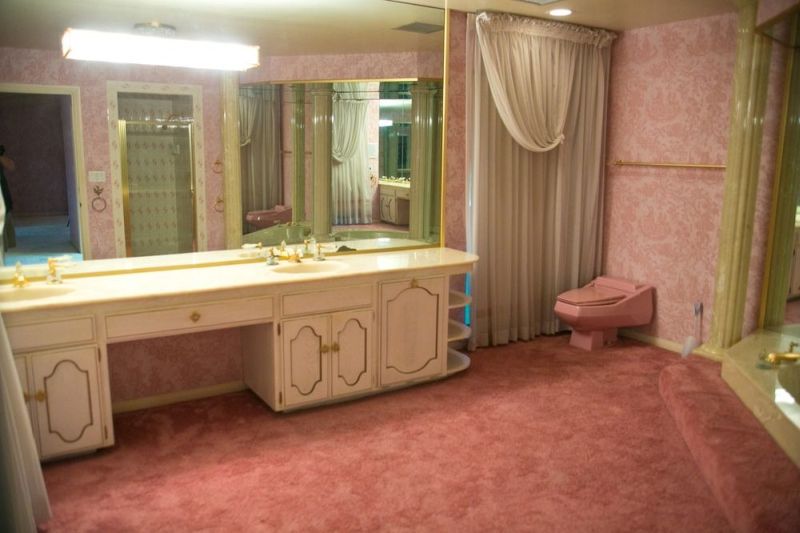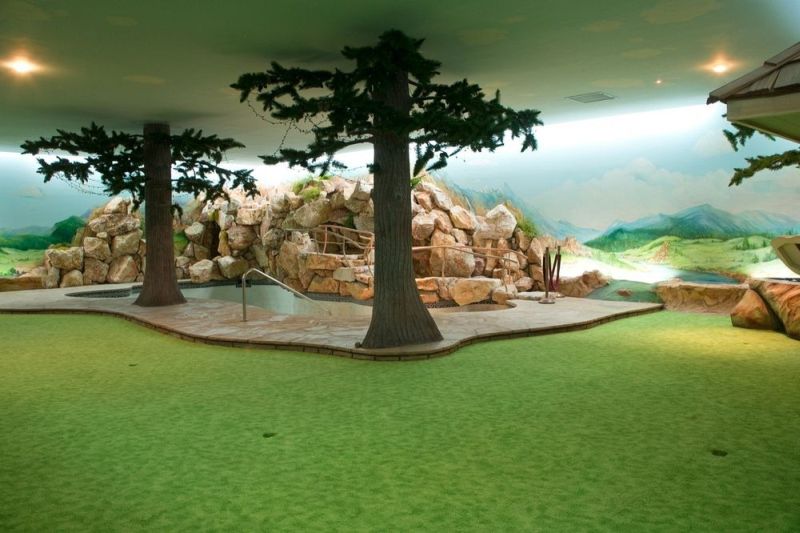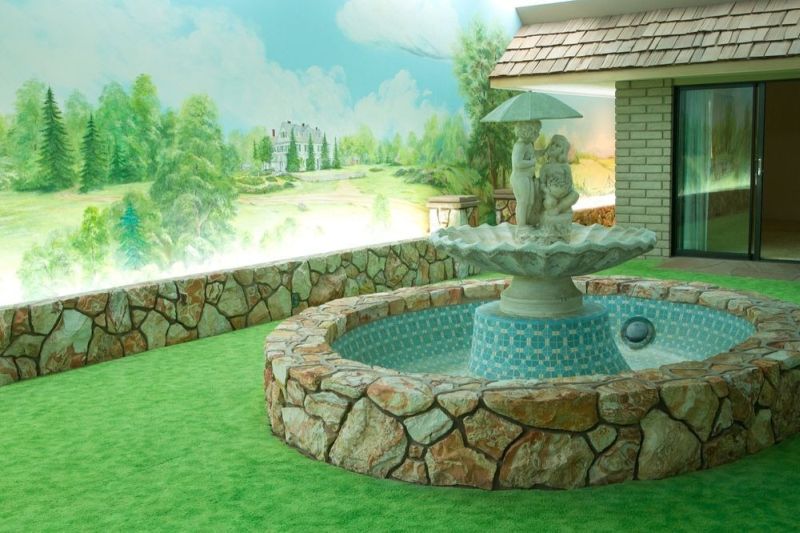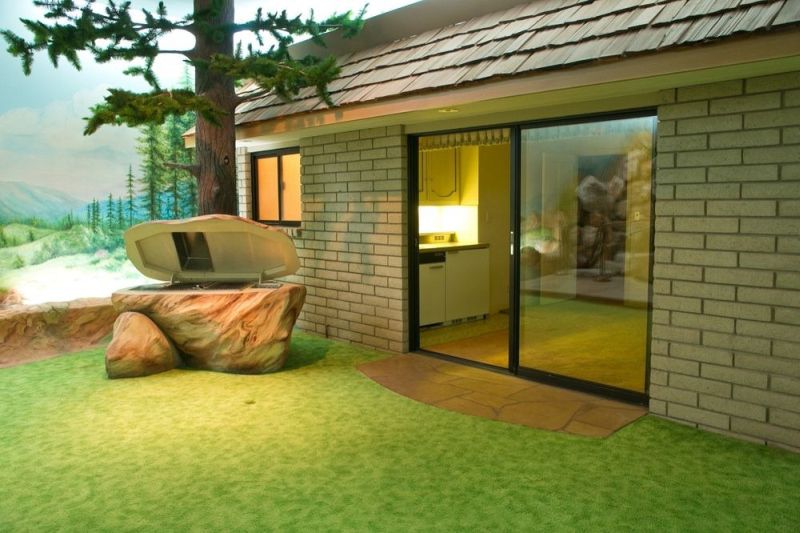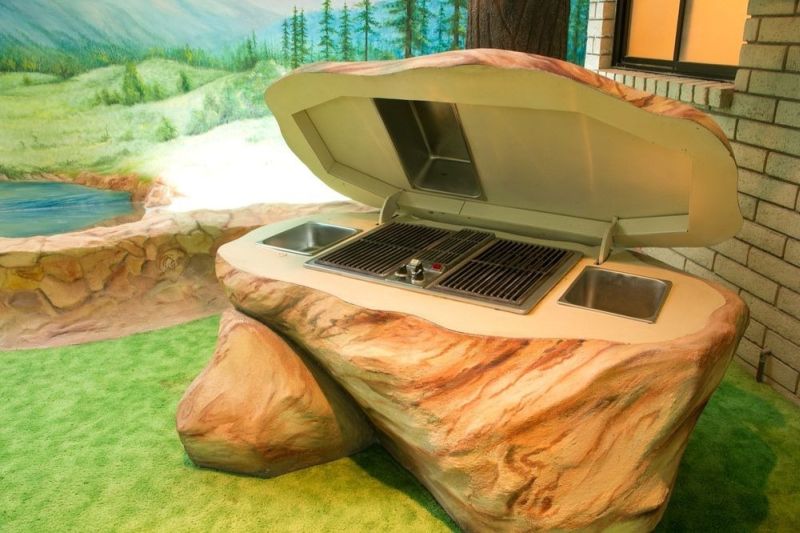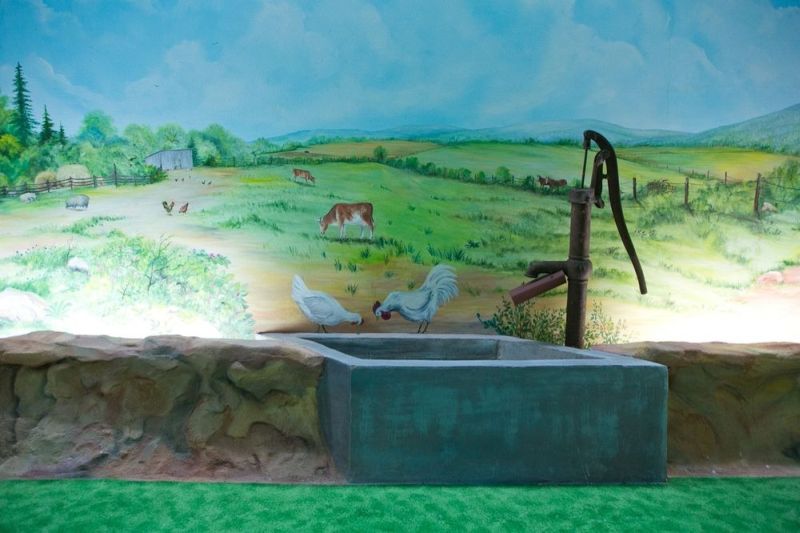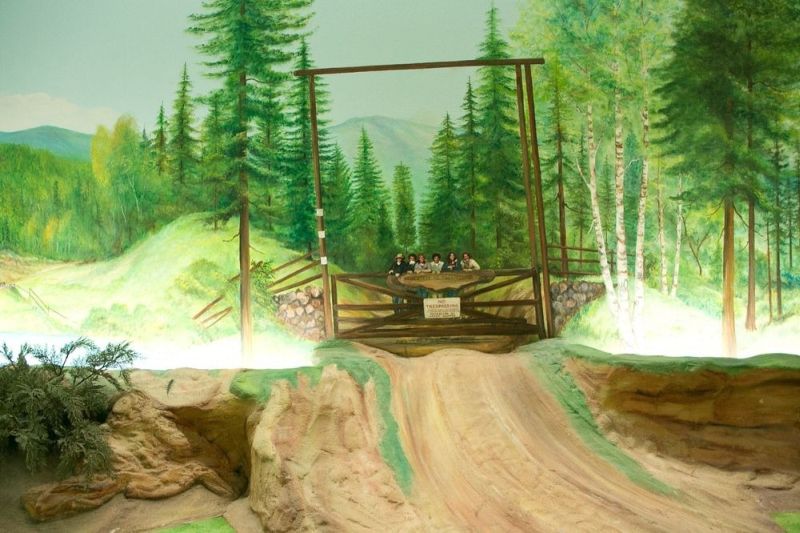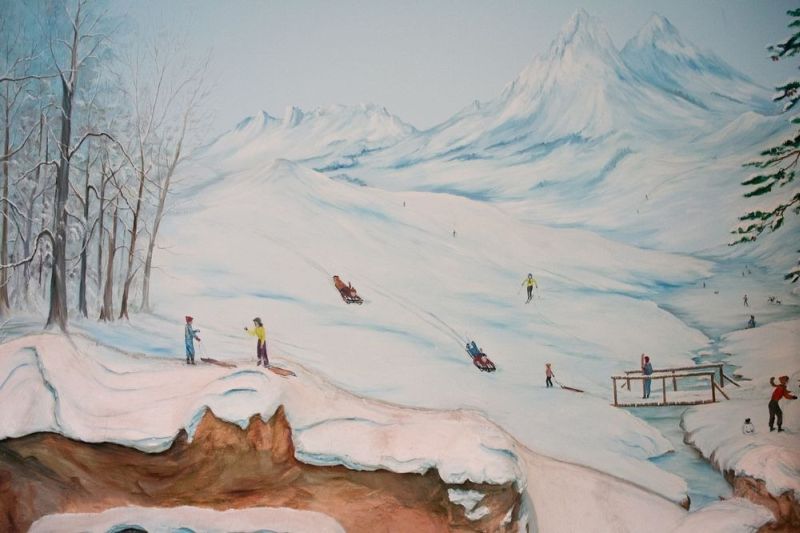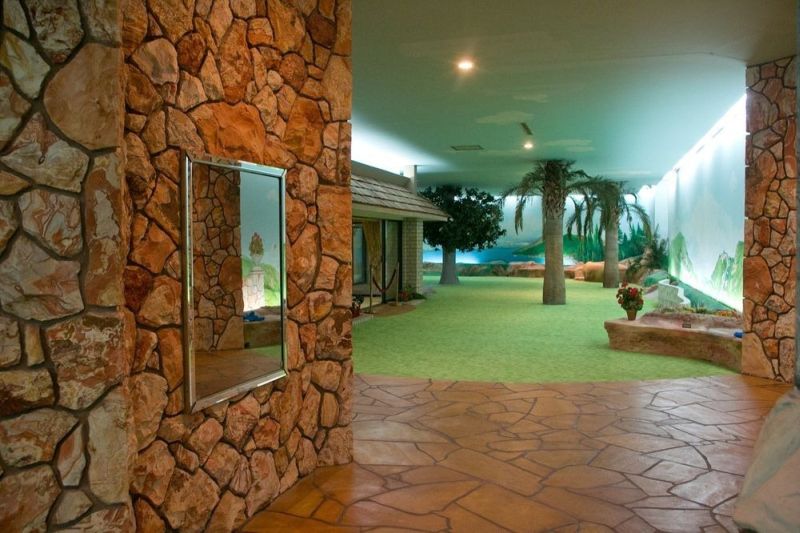 Vivos Europa, Europe
Resting deep down below a limestone mountain, the 76-acre above and below ground Vivos Europa, all-risk protection facility is designed to withstand a nuclear blast, massive shock waves, earthquakes, zombie attacks or any armed attack.
The facility has 21,108 square meters of the blast-proof living area that is provided with 4,079 square-meters of above-ground area for offices, apartments, warehouses, buildings and a train depot.
This underground bunker with approximately 5 km of tunnel chambers is operational with improvements underway in common area, private living quarters designed to survive any catastrophe.
Capable of accommodating more than 500 people, each family will be provided with 2,500 square-foot floor area, which can exceed to 5,000 square-foot floor area.
Each family will be provided with private amenities like pool, theater, bedroom, deluxe bathrooms, gym, and kitchen/bar, depending upon each member's personal desire.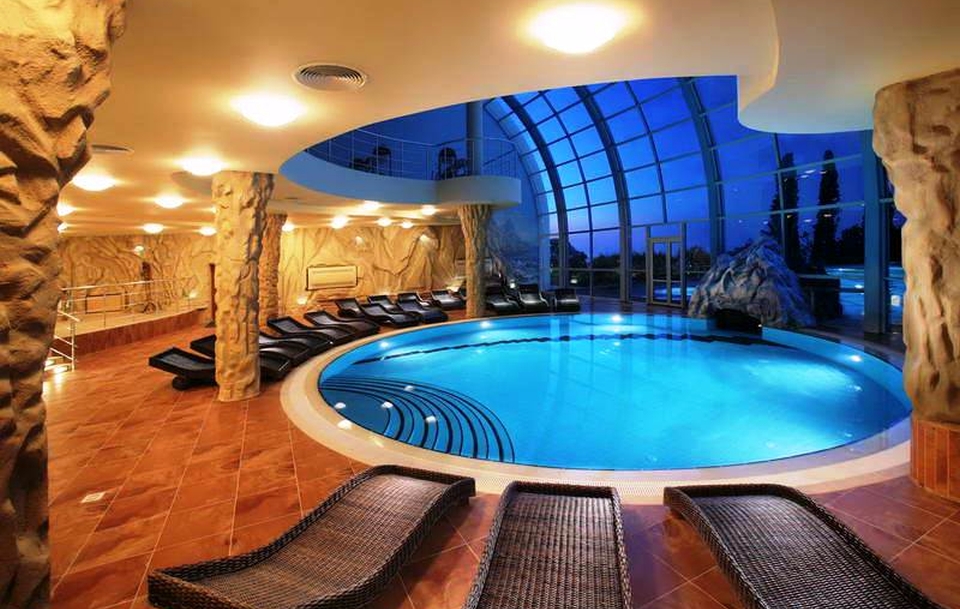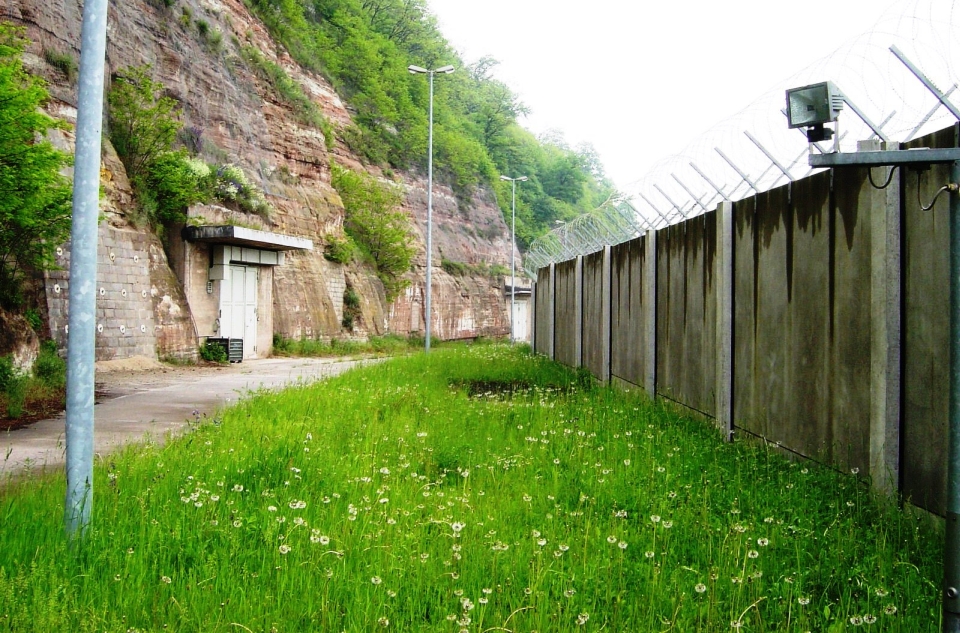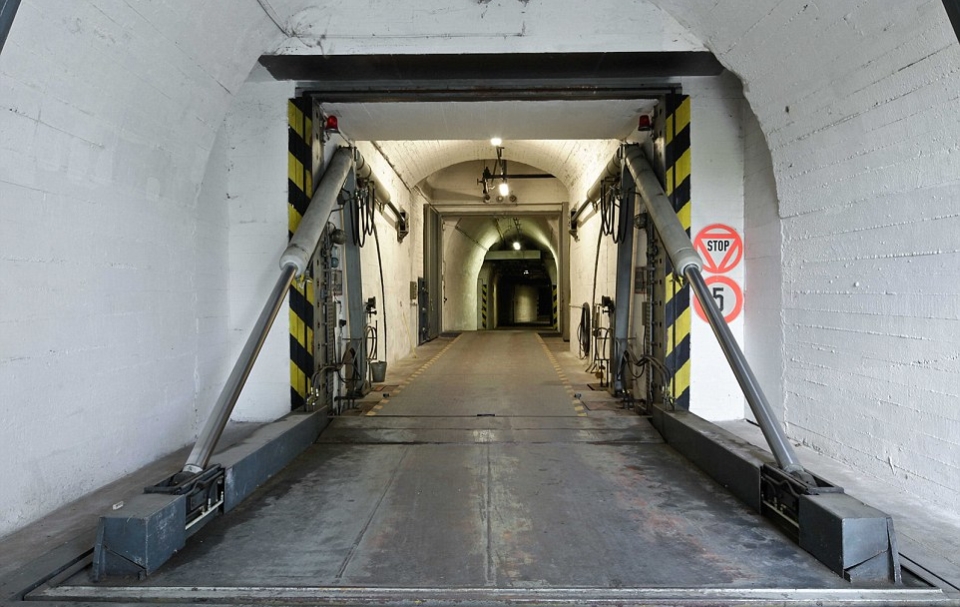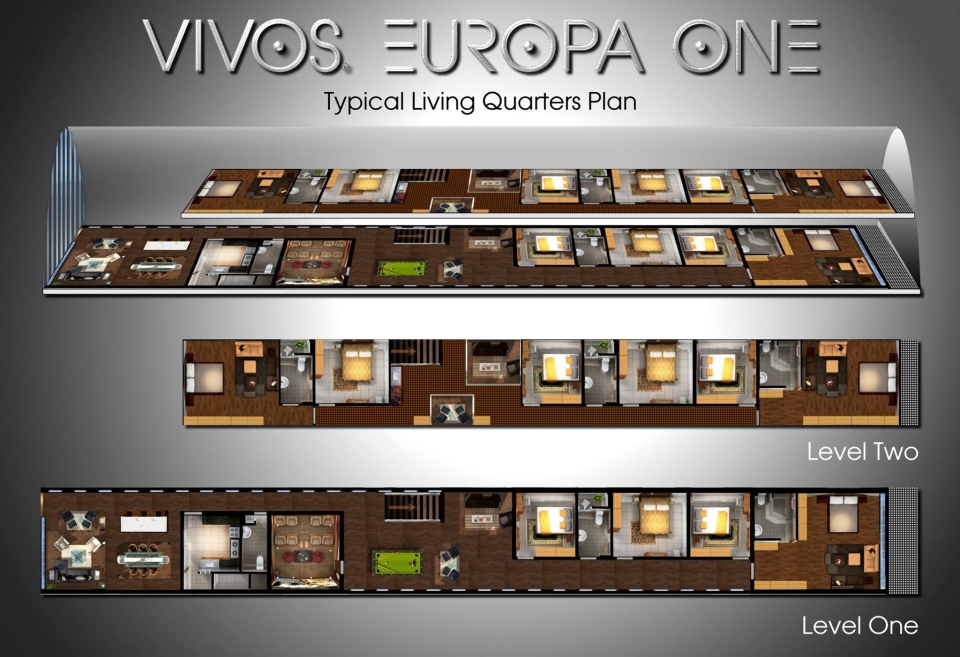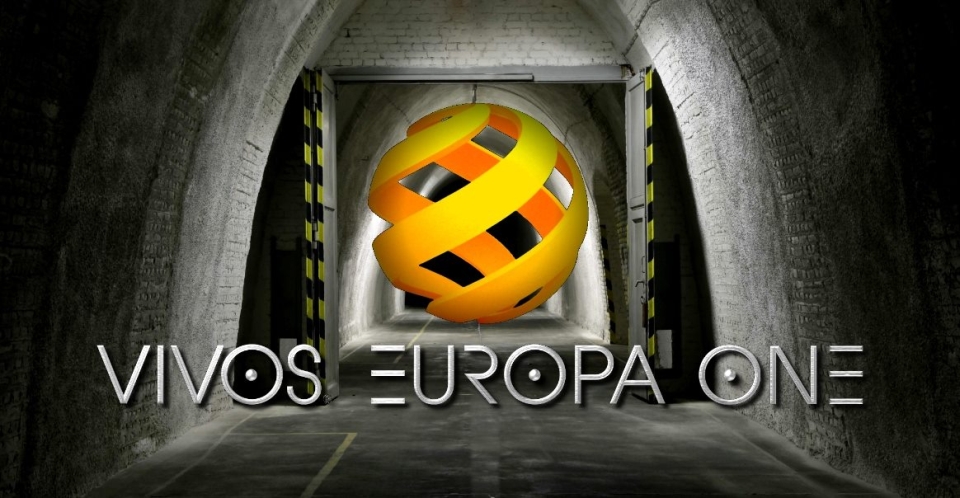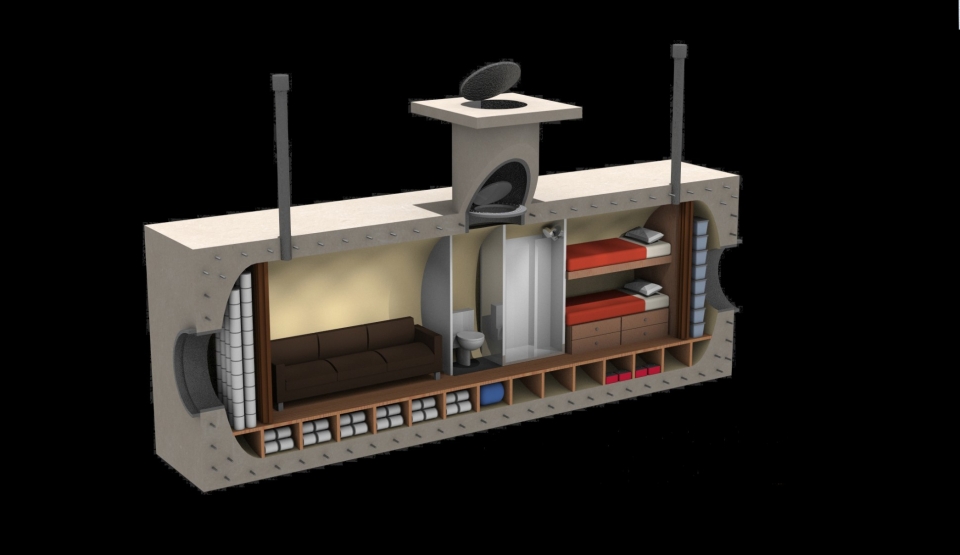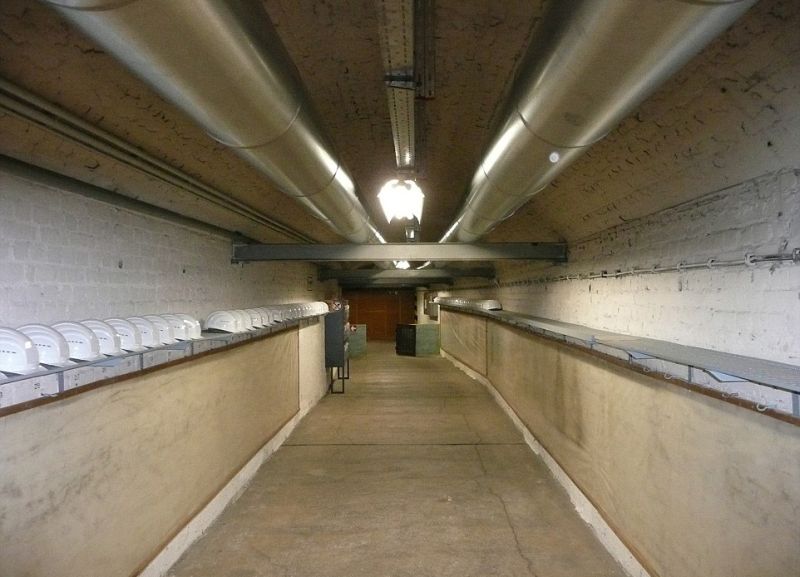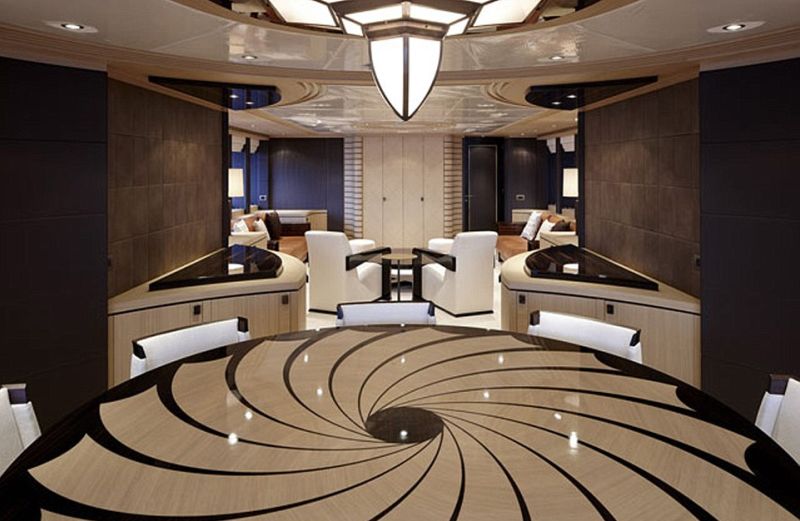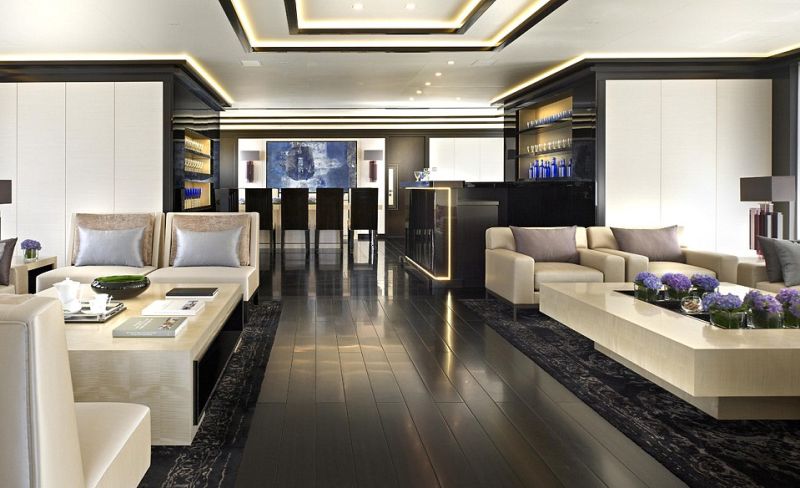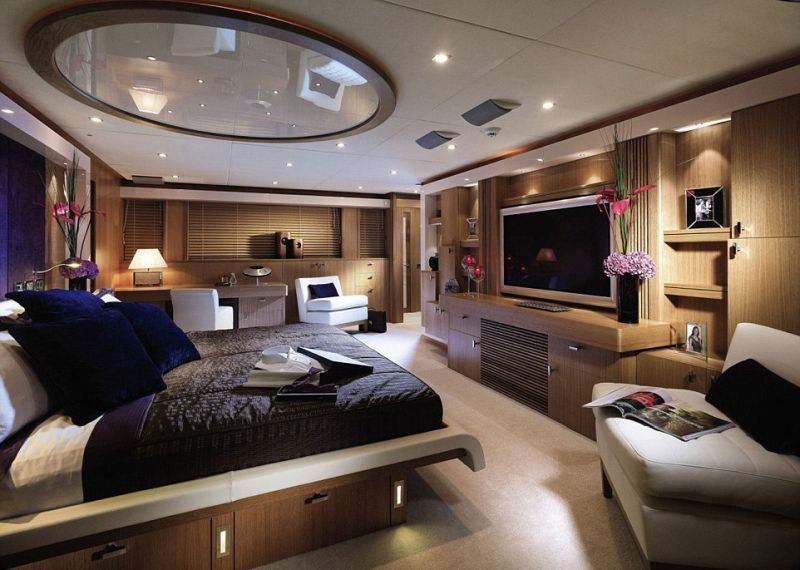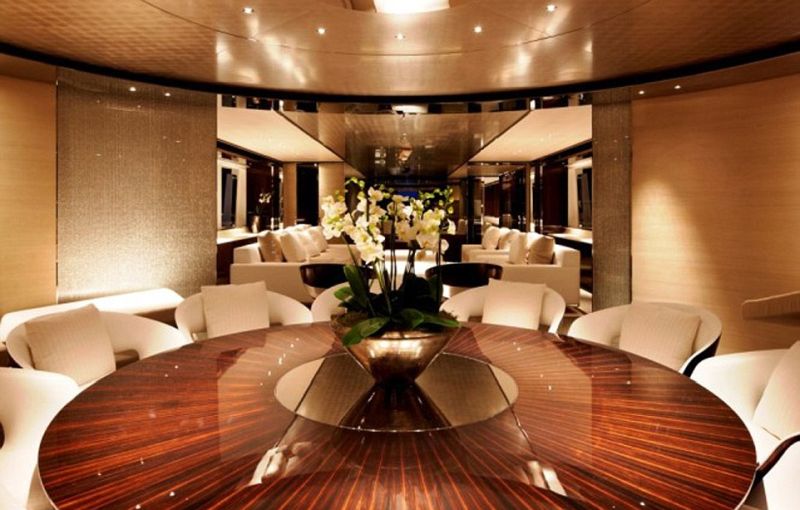 It's a fact that not everyone out there can afford a luxury or even basic level bunker that'll keep you safe in the event of a global meltdown. However, that should not stop you from building one to increase the chances of survival.
Whatever name you call it – survival bunker, underground bunker, apocalyptic bunker, nuclear shelter or fallout shelter; making your own safe refuge is always a good idea to be prepared for the unknown.
# How to build your own underground survival bunker
You'll need to invest a bit of money, a whole lot of time and patience is of course paramount. Before starting off making your bunker you'll need to have blueprints, permits, and floor plan to start on the right foot.
1) Finding the spot
First of all, you have to figure out an open space where you'll get a permit to create your bunker. Making an underground doomsday bunker is always the preferred option as it adds an extra layer of protection, since the space is enclosed on all sides.
2) Excavation and structure
To fasten up the excavation process you'll need some heavy excavation machinery, although you can still go old school and dig the ground using shovels. While digging keep in mind that you leave space for airflow. The airflow vents should be disguised by bushes or rocks to keep them hidden.
Another vital thing to keep in mind during excavation is the water table level. Having an unlimited supply of water from the ground below is always preferable as compared to just depending on the storage tanks.
Planning your bunker's food supply area is very important, and obviously, it should be able to accommodate enough food supplies for months, even years. Have a separate section in your bunker for food storage and ensure it's dry and cool for maximized preservation time.
3) Escape routes
Any underground bunker should have at least one escape door which leads to an unassuming route. This is important as having only one entry will trap you inside your bunker in case it gets blocked by debris or other events.
4) The material
The basic structure of the bunker should be made out of metal for extra strength. Since the structure is going to be underground, it is advised to go for material which can withstand the weight of ground, and even blasts, fire or earthquakes. After creating the skeletal of the bunker, reinforce it with brick or stone fortification. Water and moisture can mar the whole idea of living comfortably in an underground bunker. So, investing in things which can keep water from seeping or build of moisture are highly recommended.
5) Concealment
The very idea of creating an apocalyptic bunker is to disappear from the world, avoiding any unwanted attention. That is why underground bunkers are so popular among DIY'ers.
Landscaping the exposed areas of your hidden refuge is a good idea, blending it with the surroundings using local fauna. As mentioned earlier, using rocks acts as a natural camouflage to hide air vents, and it can be done for other sections of your bunker too.
# Special mention: Underground party bunker
On the lighter note, an underground party bunker not only means a safe space for times when things go wrong but also a place for people who want complete seclusion. For instance when you need complete peace of mind or want to hang out with your friends in a place where no one else will disturb you.
Interestingly, a Reddit user has built an underground party bunker in the backyard of his home. A shipping container is converted into an underground party bunker accessed via a hidden hatch in his backyard. This DIY bunker is buried eleven feet deep in the ground with two feet for gravel and one foot for soil on the top.