We have come a long way from grilling meat or potatoes on a stick to all new bold ways of cooking food on advanced grilling machines. From celebrating birthdays, anniversaries, holidays or turning lazy Sundays into a lively day with friends and family- grilling is the ultimate solution to charge up any event. To add fun to cooking, Wi-Fi and Bluetooth-enabled Bright Grill is the newest smart barbecue device.
It can be controlled via smartphones or smartwatches for both indoor and outdoor cooking. The grill is equipped with temperature sensors, as well as, a smartphone app that supports iOS, Android and Pebble. For easy wireless controls one has to adjust its temperature, set timer and turn it on/off directly from their smartphone or smartwatch.
To provide maximum grilling recipe option, the application is loaded with hundreds of recipes to choose from and one can upload and share their personal favorite recipes with the help of crowdgrilling. Being a wireless grill machine, the bright grill still comes with a power cord to give you flexibility of using it even in places, where gas and charcoal grills are banned. The grill can be plugged into any power source i.e. standard electrical outlets (1500W generator/invertors and solar powered batteries).
It comes with auto shutoff application that ensures maximum safety. Moreover, its auto warm option helps you to get warm and healthy grilled food anytime. The bright grill weighs only 20 lbs (10kg), making it a perfect portable device to be used inside or outside your home.
Bright grill cooks food with clean electric heat, without emission of flammable gases, burning fossil fuels or smoke; thus leaves zero carbon footprints. The 200-square-inches non-stick grilling surface area is easy to clean, as compared to other grills. It is available in various bright and funky colors, so you can pick anyone in your favorite color.
The project is currently raising funds on Kickstarter for $41,250. With the pledge for $169, you can also book yourself a smart blue colored grill and if everything goes according to the plan, deliveries will begin from March 2016.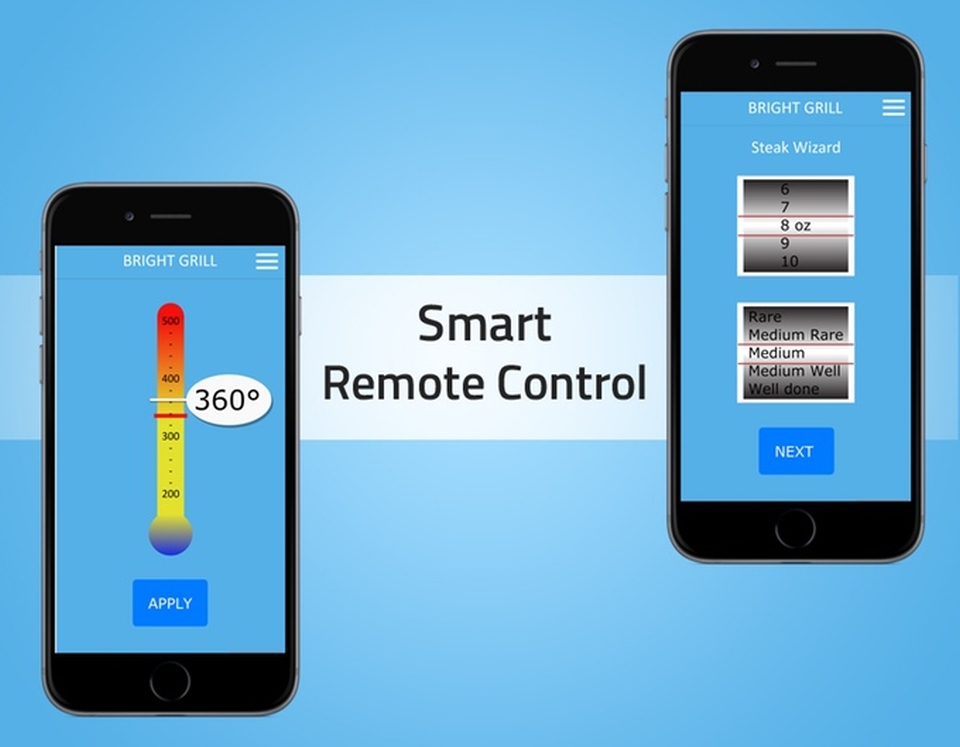 Via: Gizmag