Last week at CES 2019, Suvie's creators had put their clever kitchen appliance, which acts as both refrigerator and cooker, on display. This smart appliance has been designed to automate cooking and save time for busy homeowners. This Wi-Fi-connected countertop device features four temperature zones, each with independent controls.
Suvie uses water in different ways to refrigerate and cook pre-packaged meals that are shipped to customers' homes. Each home-delivered Suvie meal comes in two sizes: Dinner for two adults or dinner for four adults.
Suvie meals are home delivered in special packages, offering raw protein, raw vegetable, chef-prepared sauce, and dry starch. All the ingredients are shipped chopped, seasoned and ready to place in the Suvie trays. On putting the pre-packaged meals in Suvie's respective sections, the device begins to refrigerate them while checking the right recipe over Wi-Fi.
Suvie's cooking device works a smart precision cooker, which uses sous vide cooking. This means different Suvie sections make use of sous vide cooker for heating immersed meat, fowl, or fish to cook at exact temperatures for a specific period of time.
Vegetables are steamed in a different Suvie section. Moreover, starch is boiled and drained, and sauces are gently warmed in their respective areas. Suvie's all four sections are intended to finish cooking at the same time with food ready-to-serve.
You can even schedule meal preparation, at any time, using a smartphone app. For instance, you can set the timing to prepare a meal when you leave your office and have it ready right in time for dinner.
Suvie meal plan options consist of shrimp tikka masala, asiago chicken, and lemon dill baked cod. Depending on the meal and the number of portions, the meals cost anywhere between $10 and $12 per serving.
After successfully raising over $700,000 through a Kickstarter crowdfunding campaign, Suvie is now available for pre-order. The appliance costs $699 and will be shipped sometime in June.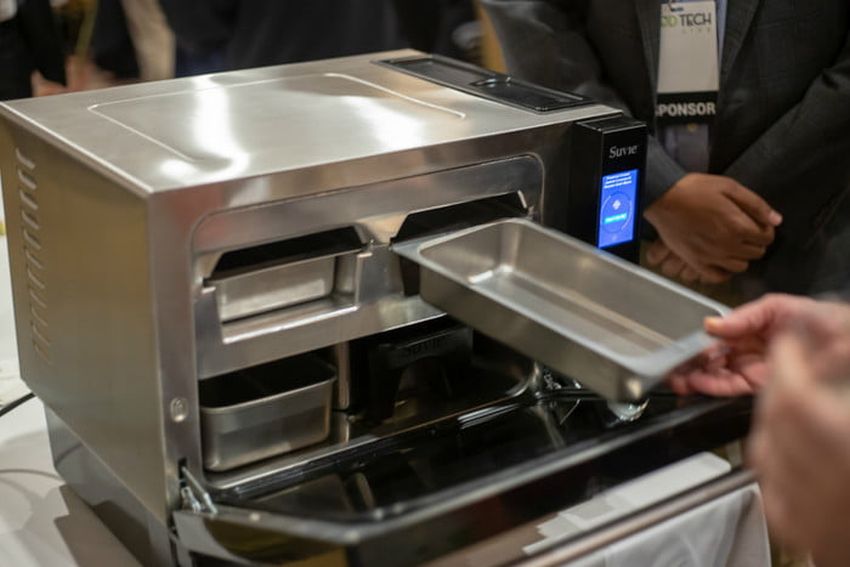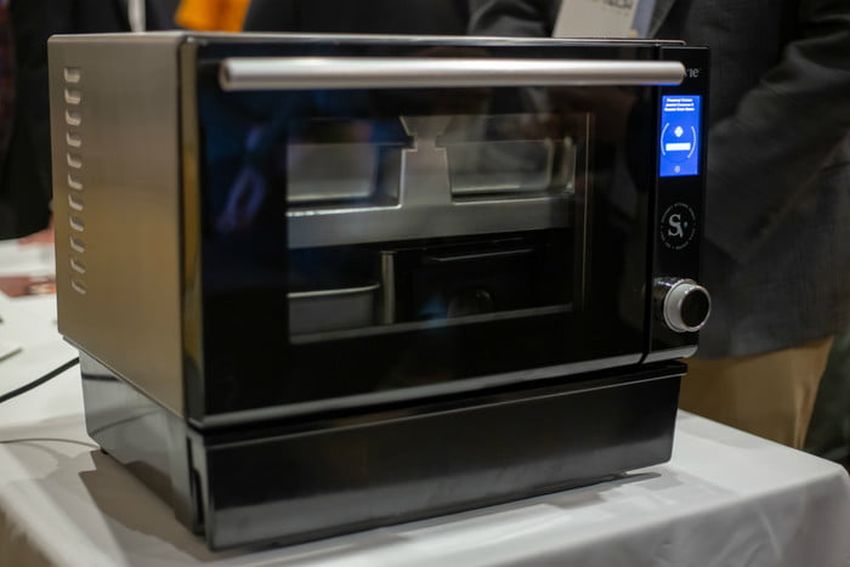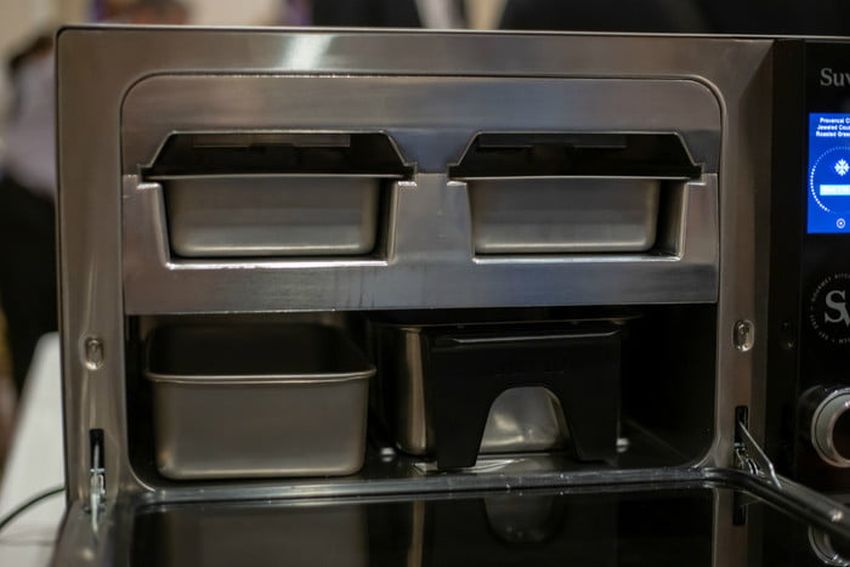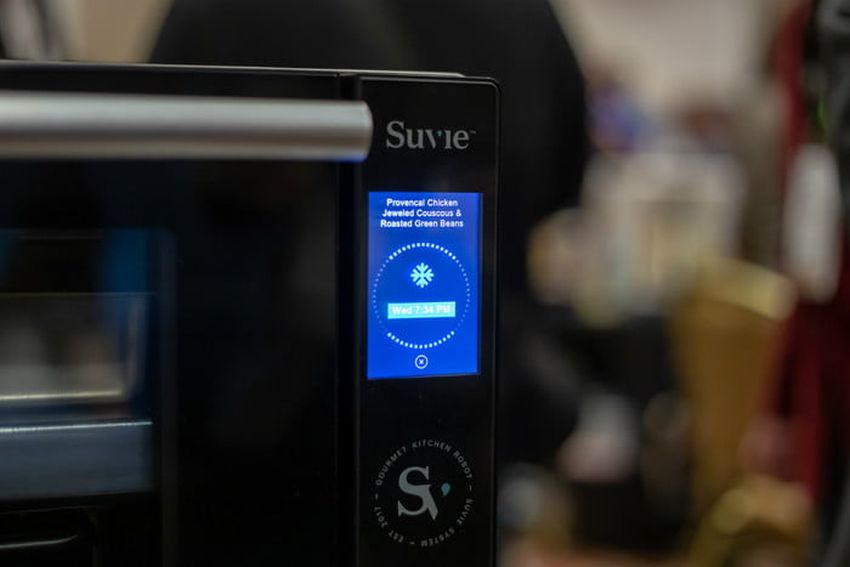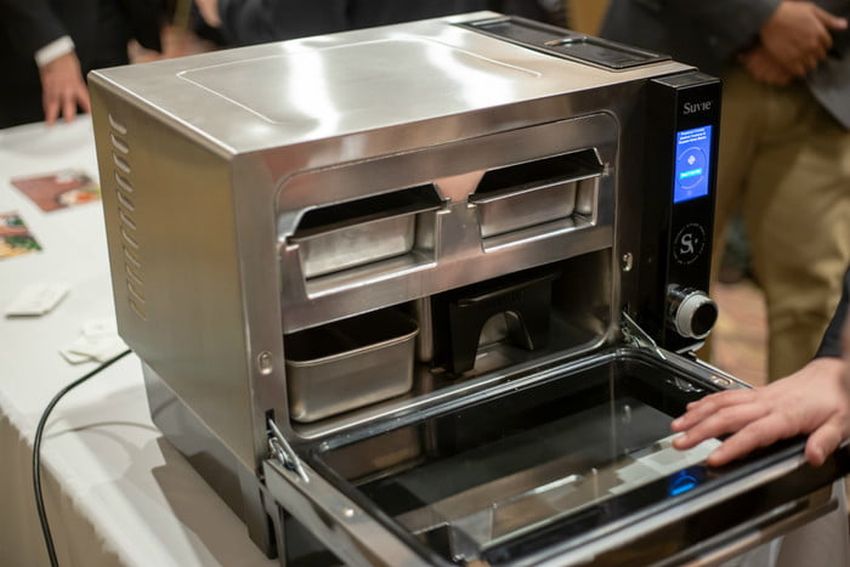 Via: CNet