New York City-based furniture brand Wiggle Room, known for uniquely shaped furniture, has launched a new wood tables collection. It comprises a side table, coffee table and dining table. All of these are made of durable Baltic birch and feature a distinctive curvy design.
Wiggle Room built its first wiggly table for its own South Brooklyn apartment in 2019. After several iterations, they have now decided to expand the design concept in other furniture aspects. The brand's now making and ship wooden wiggly tables nationwide.
It is flat-packed furniture made using digital fabrication technologies and sustainable materials. There is no need for any special tools and expertise to assemble the wiggly tables. Each table is unique and has an elegant natural wood top protected by a buttery-soft, commercial-grade finish.
Also Read: MDF Italia Rock Tables With Cement, Stone Chip Tops are Usable in Every Condition
The co-founders Zoe Cohen and Levi Shaw-Faber say the mid-20th-century work of Brazilian landscape architect Roberto Burle Marx has inspired the wiggly shape of the tables. These wiggly tables resemble Nicole Lawrence's curvy metal furniture, except they are made of wood.
Wiggle Room's birch tables are made-to-order and range from $320 to $1,080.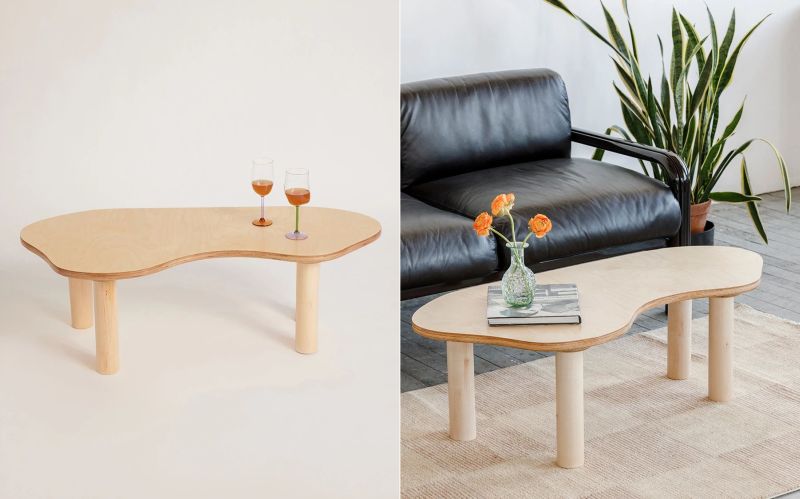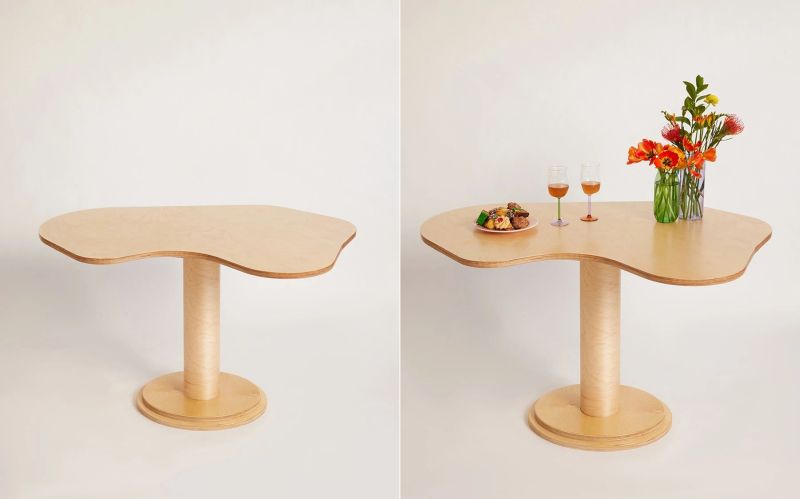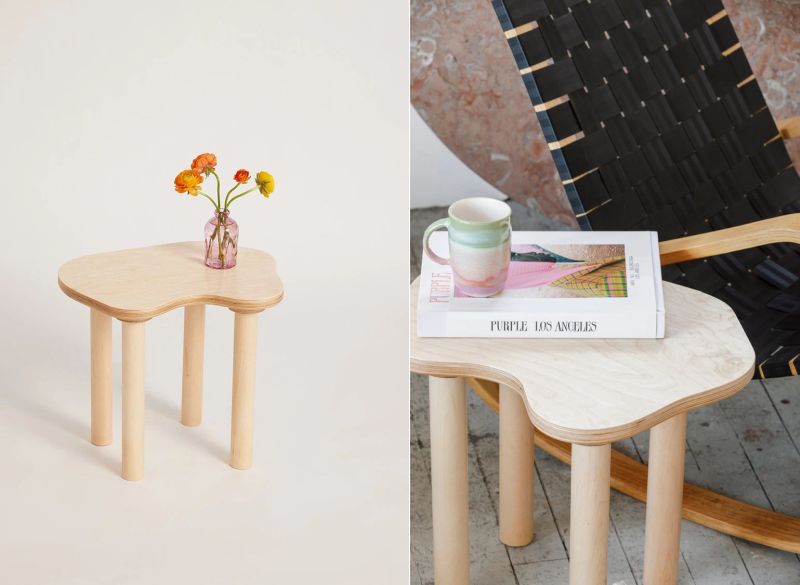 Via: ArchitecturalDigest