If you're looking for a modern chandelier design, check out the Southern Flame from Willowlamp. It is a wall-mounted chandelier that turns conventional notions of the chandelier upside-down. The lighting fixture is ready to be showcased at the "Extra Ordinary" exhibition. Julian McGowan, co-founder of Southern Guild, commissioned Adam Hoets, Creative Director of Willowlamp, to create a limited edition piece that transformed the concept of both the traditional chandelier and wall-mounted lighting.
The aim of holding the exhibition is to celebrate the 10th anniversary of Southern Guild, South Africa's top platform to showcase the best designs from the most reputed designers and artists in the country.
Adam Hoets, Creative Director at Willowlamp, said;
He (Julian McGowan) challenged me to design a chandelier that totally turned the idea of a chandelier on its head. Something about the idea struck a chord and my mind could not let go of it.
Inspired by one of his earlier creations, this modern chandelier appears mimicking a rising flame against the wall. It is more than three meters tall, stretching from floor to ceiling. The upper frame is made of laser-cut stainless steel while over 10,000 brass, copper, and smoke-colored ball-chains hanging over suspended LED lamps bring the entire conception to reality.
Also Read: Modern Light Switches to Beautify Your Home Interiors
The Southern Flame combines design aspects of a traditional chandelier and wall-mounted lighting. It is a sculptural lighting fixture that takes artistic influences from surrealism, geometry and Mandala motifs.
The 'Extra Ordinary' multidisciplinary group exhibition will run until 16 April 2018 at the Southern Guild art gallery in Cape Town.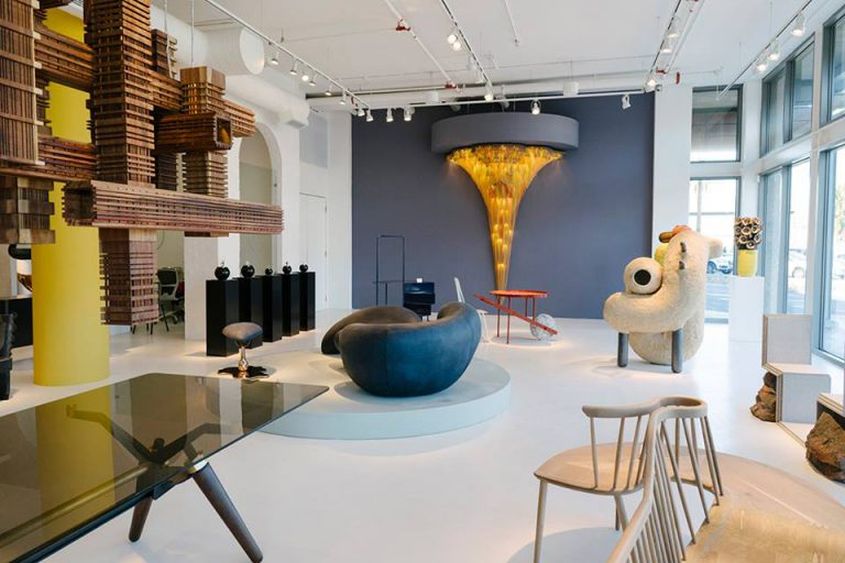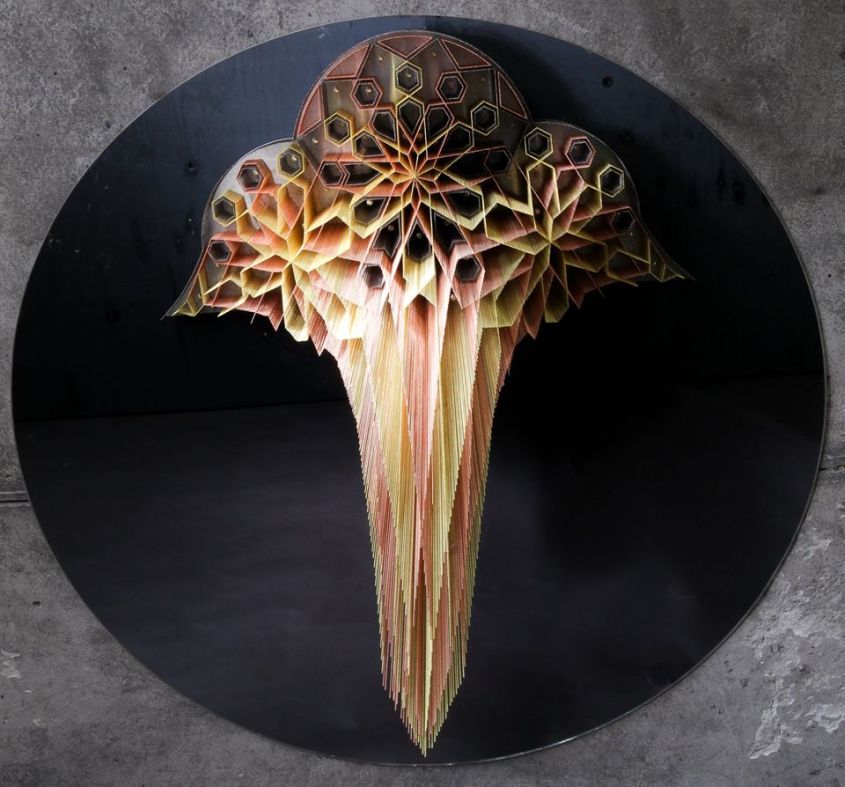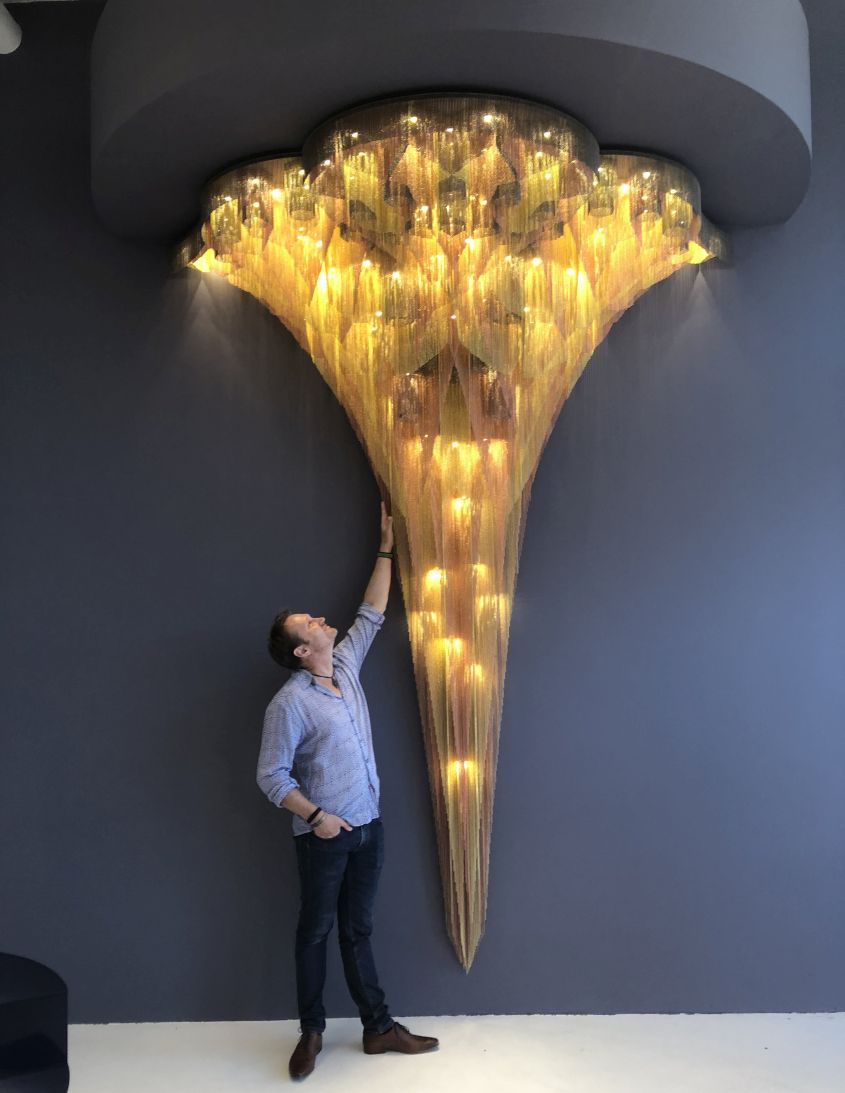 Special thanks to Stephanie Dawe of Lauren Shantall for sharing the details and photographs of the project with us!