In need of a travelling home, US-based Elizabeth J.W. Spencer and her husband Greg have settled for transforming a 2001 Blue Bird school bus into a tiny house on wheels. They have commissioned Chattanooga-based tiny house builder Wind River Tiny Homes for the bus conversion, and the final result is really impressive. The fully revamped skoolie is packed with features their family (a cute little girl and a dog) would need during travel.
The personalized look of the exterior of a bus home encouraged them to have a bus home of their own. They decorated exteriors in gray-blue with white hues, which is indeed an eye-catcher. Inside, it has most things a tiny home has, including an open floor plan, multi-functional living room, kitchen, and a high bed. The sleeping spaces, bathroom, and closets are tucked onto one side of the bus, behind a red door. There's also a wall-mounted desk for Greg to work from home and even a dedicated place for the baby crib.
The white shiplap interior walls and ceiling beautifully contrast wood flooring, creating a modern yet country style chic appeal. Old windows are removed and new ones are placed only at desired places, which maintain privacy while bringing in enough natural light. The couple has preferably decked out their bus home with warm colors, patterned textiles, and natural elements.
Also Read: 20+ Inspiring Bus Homes to Ignite Your Wanderlust
They didn't have dreams of traveling, yet they embraced the bus life for staying connected with their friends and family. The school bus conversion was completed in November 2018, and since then they are having new experiences on the road.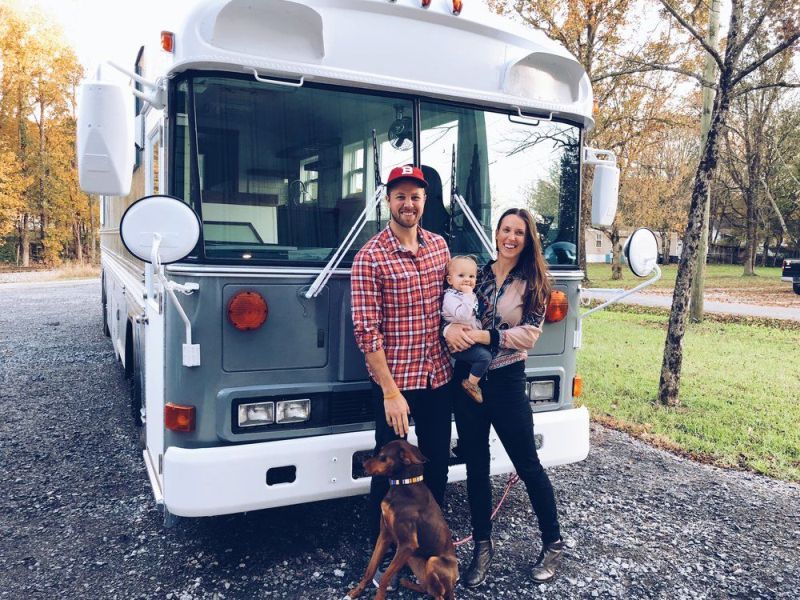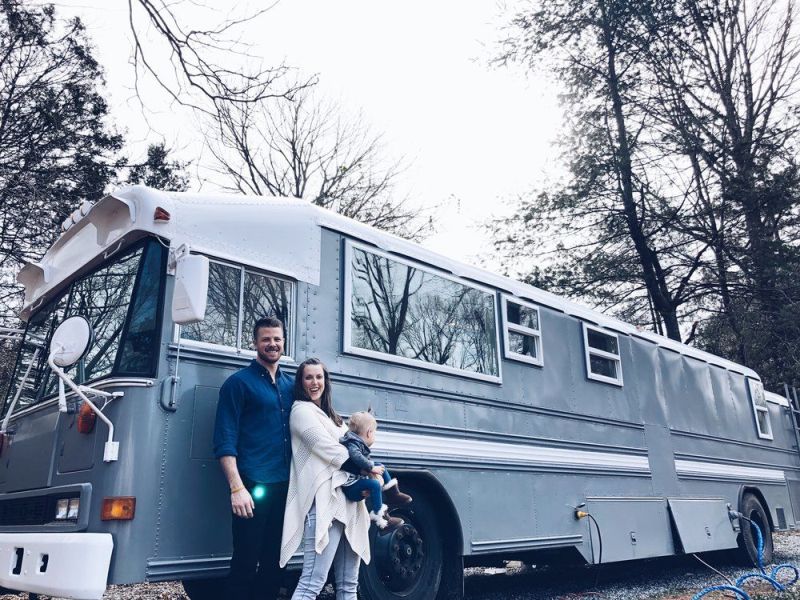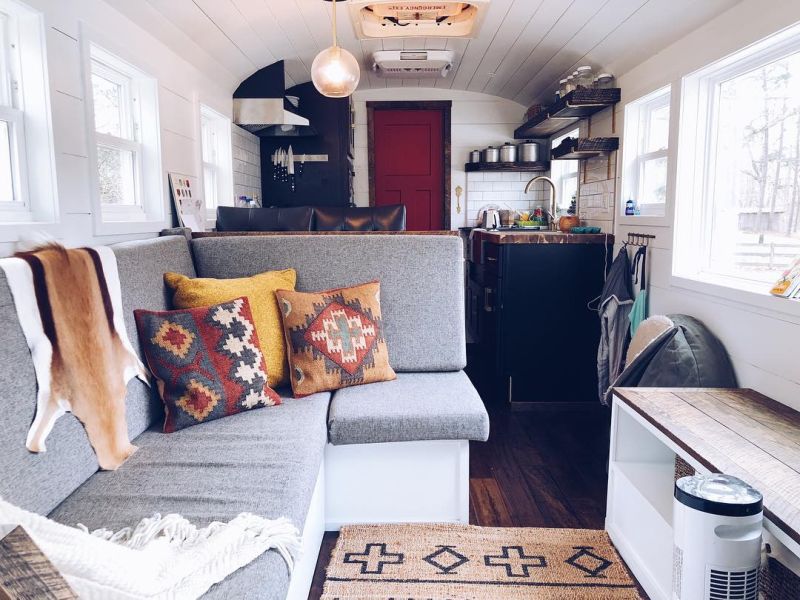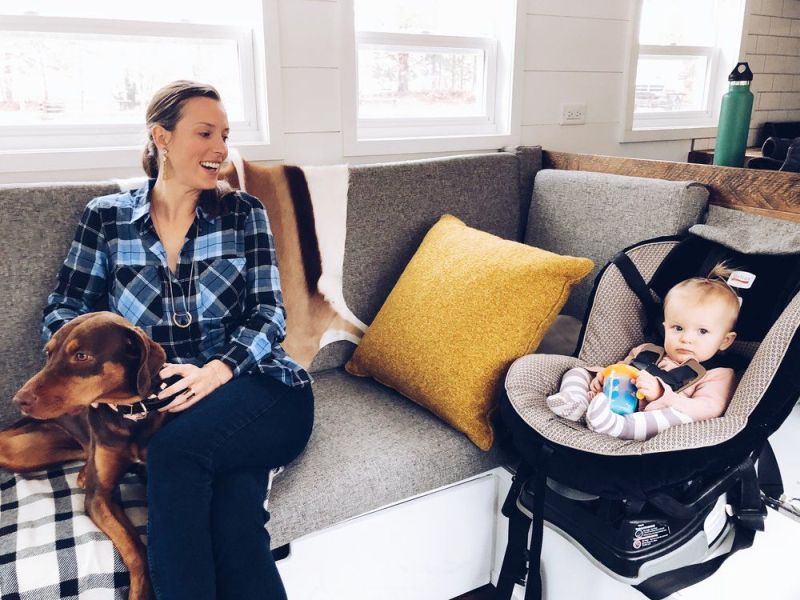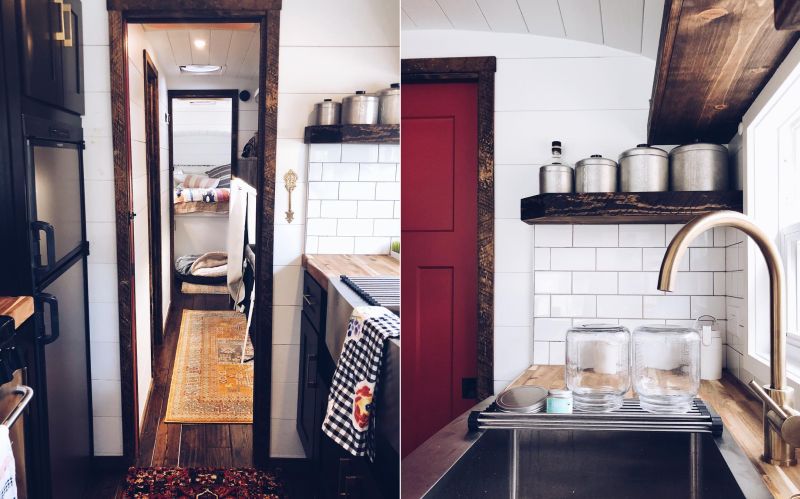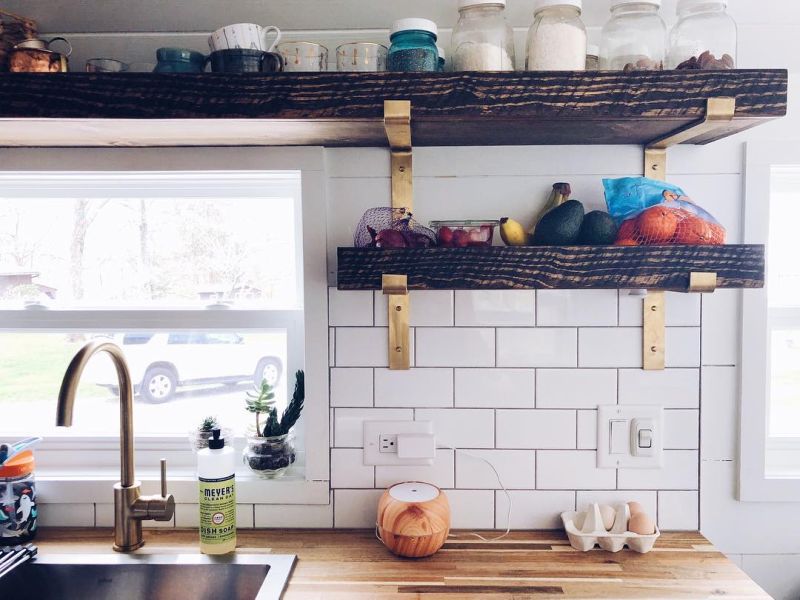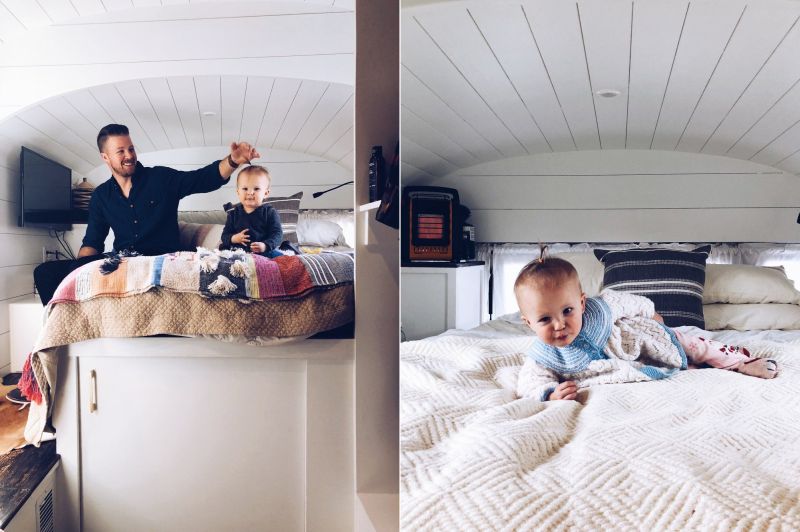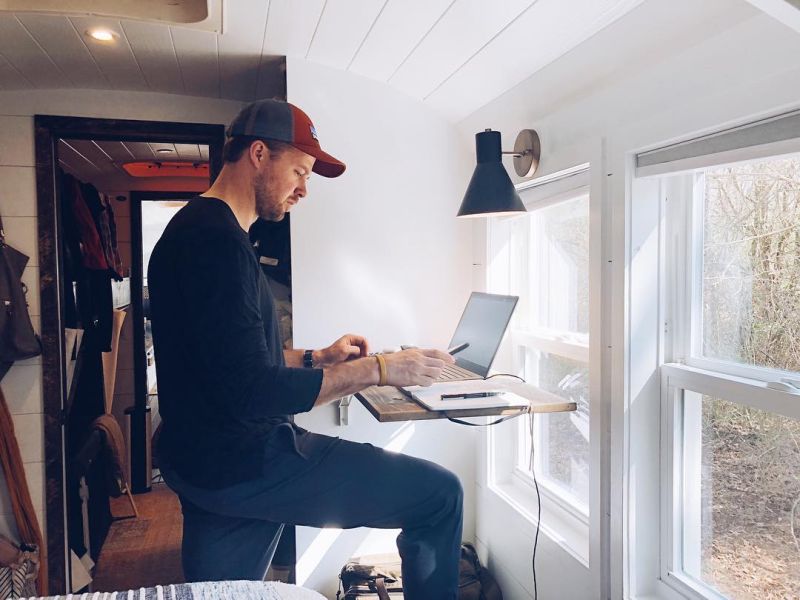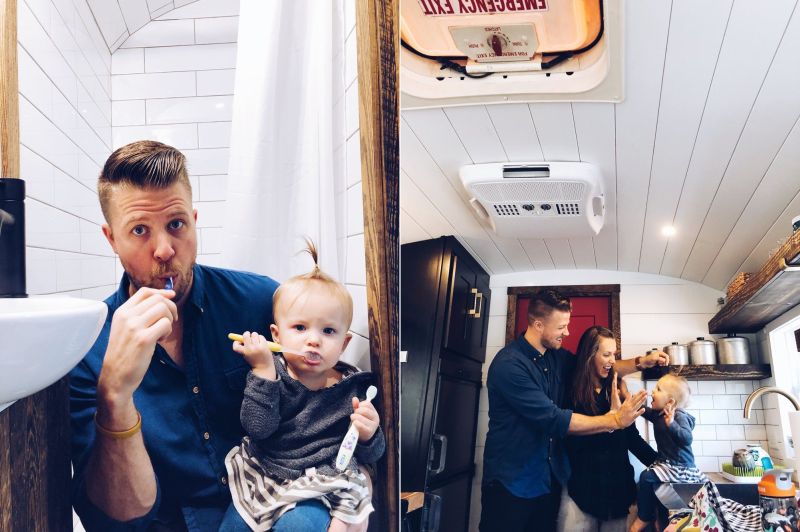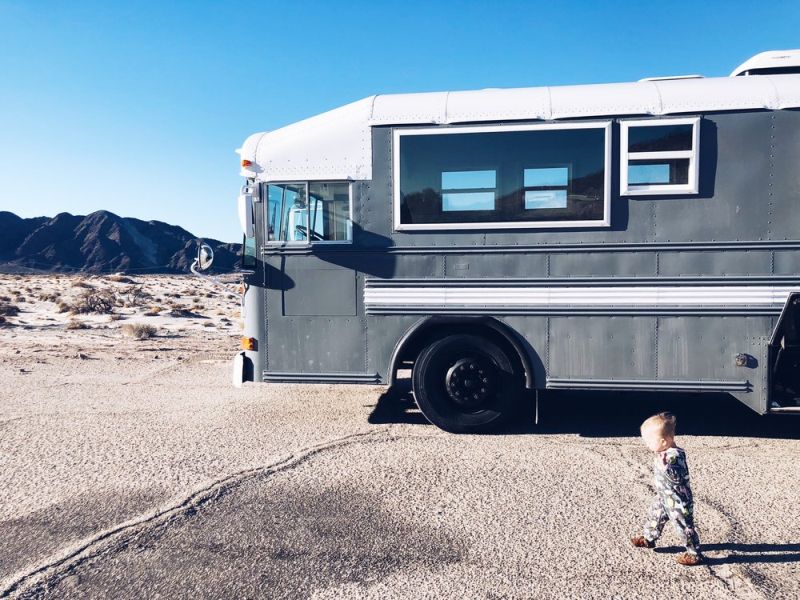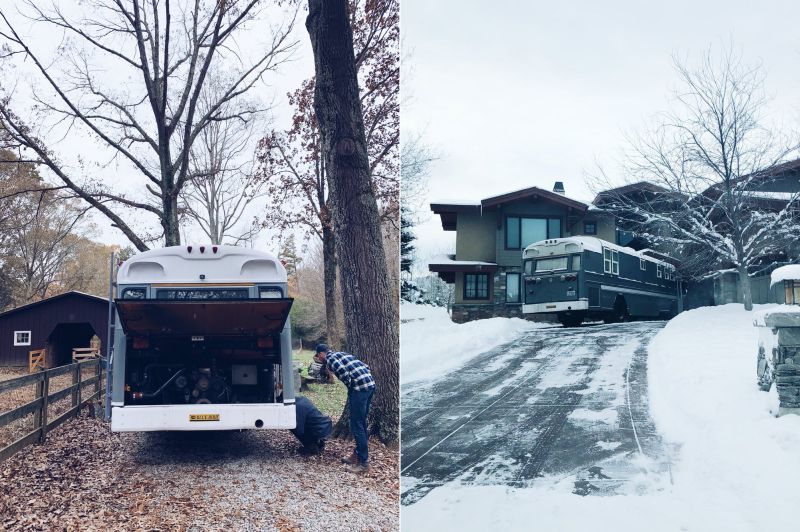 Via: Dwell/MakingMeBrave