Noise pollution has become a real problem in big cities and we need to find some practical solution for it. A team of researchers from the National University of Singapore (NUS) School of Design and Environment (SDE) has done some efforts in line with the issue. They are claiming to have developed an acoustic-friendly ventilation window (AFVW) system that reduces outdoor noise and improves indoor ventilation.
The AFVW consists of two layers of glass panes with two staggered vents and a mechanical ventilation system. The glass panes are set apart from each other and sound absorbers are installed along the sides between the glass panes to achieve better sound insulation performance.
The AFVW system keeps the noise out and can provide natural ventilation through two open vents. There is a staggered vent at the bottom of the window to let in air while it gets out through another staggered vent at the top. A mechanical ventilation system is also installed in between the glass panes to enhance the indoor air change. Furthermore, the team has also tested the AFVW system for thermal comfort and found it effective than conventional windows.
This acoustic-friendly ventilation window (AFVW) reduces environment noise levels by 26 decibels (dB), which is a significant proportion in case of human perception of loudness. It can also achieve four times better ventilation than an open conventional window.
Also Read: Different Window Designs, Styles and Types: All You Need to Know
The AFVW prototype will be installed at City Developments Limited's (CDL) premises for test-bedding and system refinements to make it viable for commercial and residential living applications.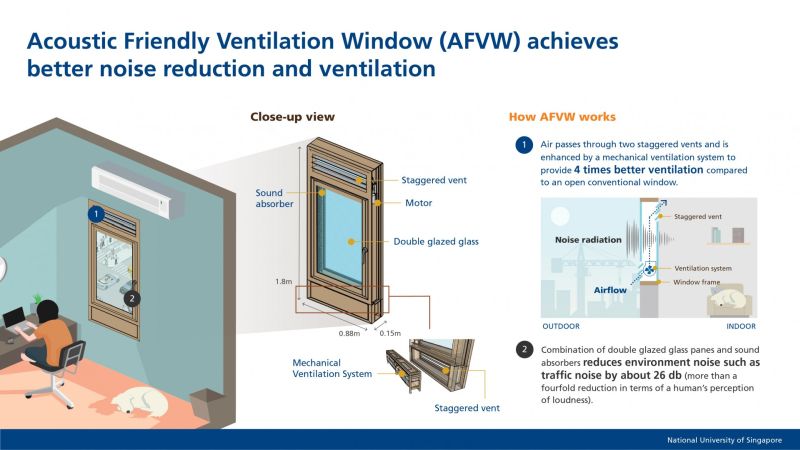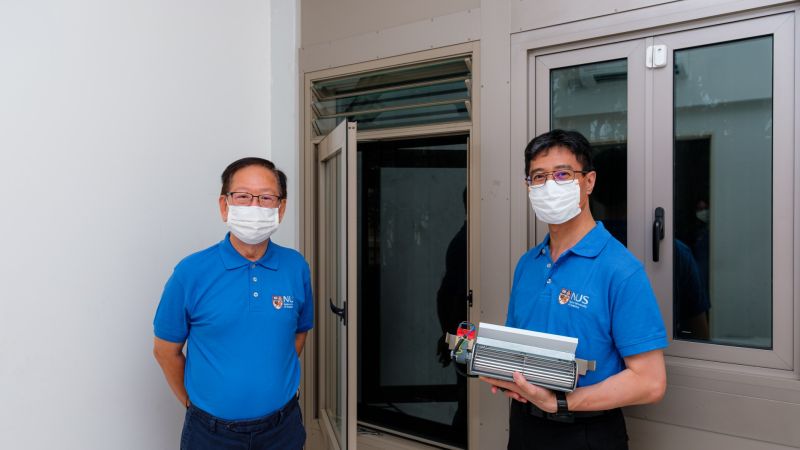 Via: TechXplore/NUS