If you're a wine expert, then you surely be having a huge collection of wine at your place. But do you know how many bottles of wine do you have? Let's assume a case full of wine bottles, however keeping track of too many bottles is an easy task. Don't worry, as Wine Cellar Management System is here to solve the problem.
This high-tech system is designed to help every Oenophile, keeping them aware of each wine bottle using a simple and easy cataloging method. With this intelligent system, you'll be able to figure out which wine is located where, how many wines do you have an exact time when they mature.
The system works with a wireless scanner, barcode labels for tagging each bottle, and a Wi-Fi/Ethernet-connected 17-inch touchscreen computer. These three components are elegantly placed on a solid-oak stand, which is handmade and fixed together with dovetail joints using a jig.
To use the system all you need to do is take one wine bottle; scan the label and type first three letters of a wine's name. It will immediately enable the system to search through a database of 350,000 wine varieties, along with its image, location in the cellar, country of origin, grape variety and price you paid for it. When you feel like 'popping the cork,' scan it again and the wine will be removed from your inventory list.
Besides all the information about the wine bottle, the system also provides information regarding its reviews, tasting notes and current value. This amazing wine cellar organizing tool is meant for monitoring residential and private wine collections, meanwhile prevents date-sensitive vinos from expiring. However it comes with a hefty price tag of about $4,000 with lifetime guarantee, but the investment is worth for organizing your expensive wine collection.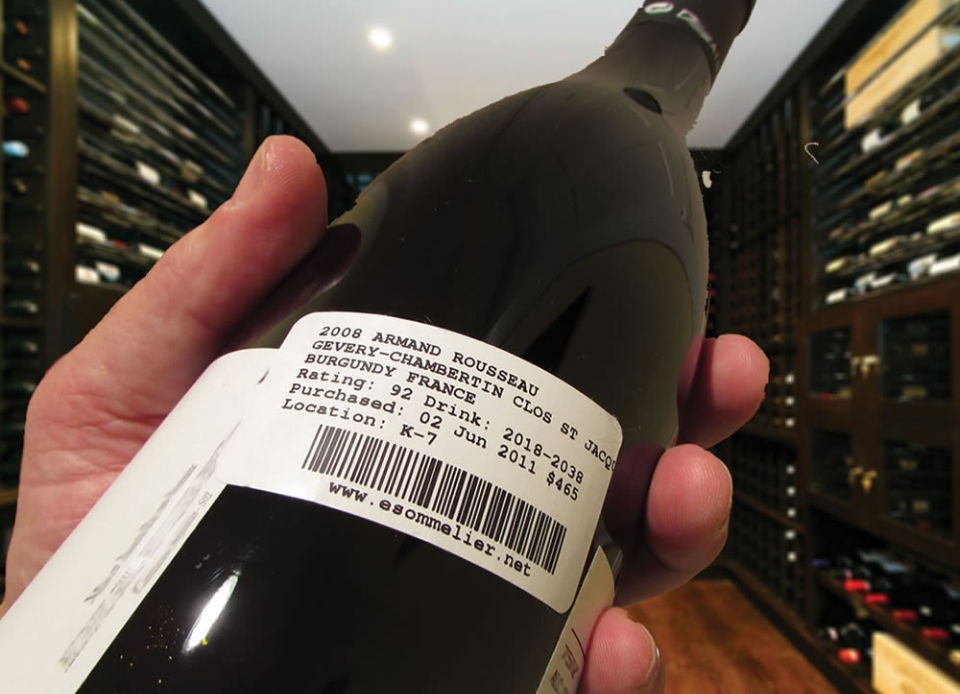 Via: Hammacher