A true wine lover will never negotiation 'no matter what', when it comes to the importance of aroma, while enjoying a glass of wine. Past studies have revealed that shape of wine glass has a major impact on delicate scent of wine and eventually on drinking experience. So to make sure you don't miss out on anything during your wine-sessions, James Piatt has created 'Wine Glass Mask'.
A 'Wine Glass Mask' is basically a wine glass, shaped like an oxygen mask that precisely fits onto the face. The glass utilizes 'Venturi Effect' to help amplify the aroma of wine for an enhanced drinking experience.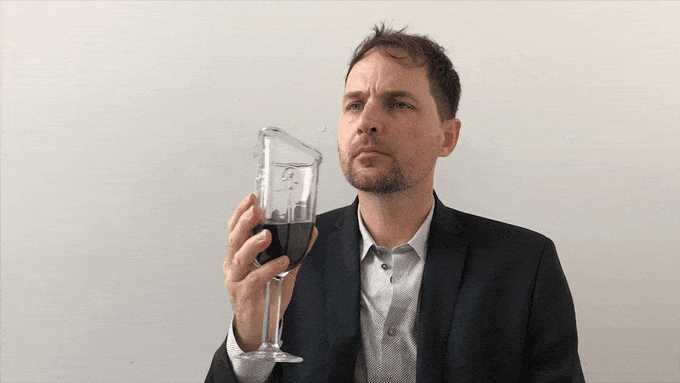 Its mask shaped design, with venture nozzles on the front controls the flow of oxygen and nitrogen that gets lost, by bringing them back into the glass. This added air lifts more wine vapors enriching its delicate scent when you gulp down the nectar.
According to James Piatt, the prototype batch has already been tested and results were overwhelming. Wine Glass Mask is on Kickstarter, waiting for all wine-lovers to prove their love and enthusiasm towards their so much loved drink.