Italian company DesLabs has added design and technology into the art of wine tasting. Their latest WineOLED wireless lamp is for both amateur and professional wine tasters. On placing a glass of wine on its circular base, the lamp illuminates from behind and passes light right through the wine. This way avid wine enthusiasts can easily analyze the properties of the wine such as its color, brilliance, transparency, intensity, formation of tears and nuances of the pigment.
The lamp is made from HI-MACS natural acrylic stone and infused with cutting edge technologies such as OLED lighting and Tesla's renowned wireless power transfer. HI-MACS material has been chosen because of its natural and thermoformable properties due to which it transmits natural bright light.
Due to its wireless power transfer, the lamp also allows the user to charge their mobile phone battery when it is placed on the base of the lamp. Unlike other lighting fixtures, this lamp won't form any glare, shadows, or UV rays like effects. So, it will not alter color or other properties of the wine.
Wine has always been valued for its appearance, flavor and aroma. But this innovative gadget will help you explore its other properties with accurate precision and concentration. With WineOLED, wine tasting will be be a whole new experience and even amateurs will be able to know in-depth details about a specific wine.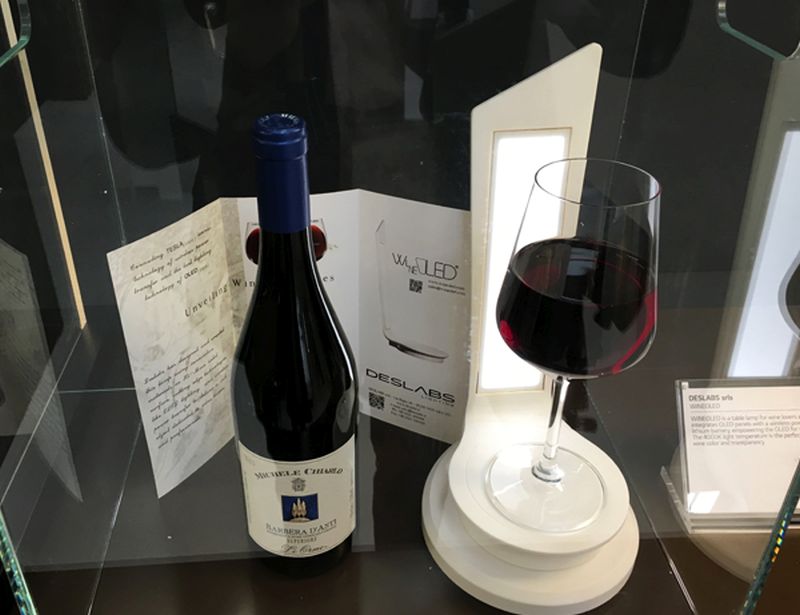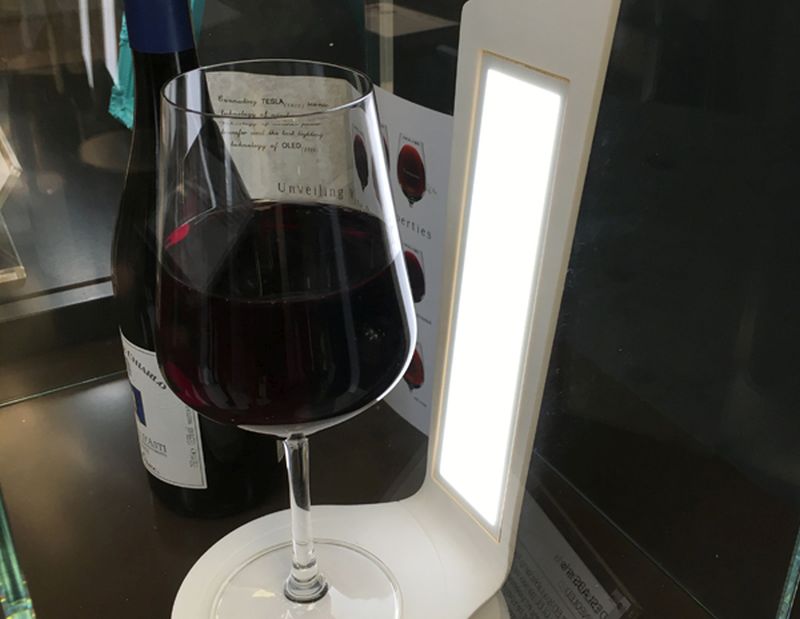 Via: HI-MACS