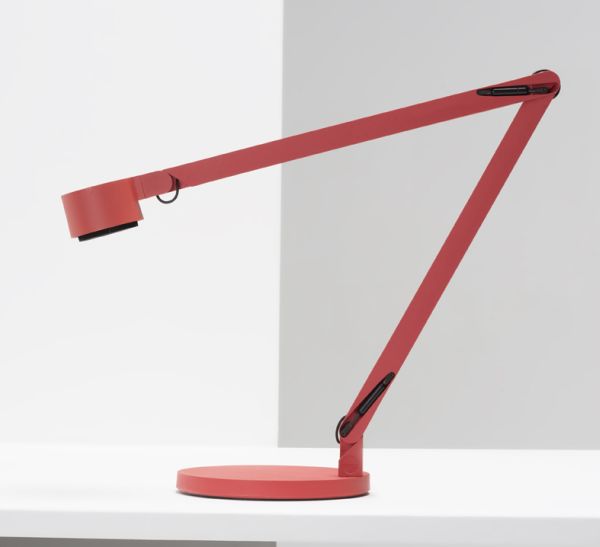 When it comes to lamp designs, we as users are witness to the overall result of the conception, like its aesthetic and practical credentials. However, some designs are also unique by virtue of the innovative materials used for their construction. The Winkel w127 table lamp belongs to this special category. The three-year old collaborative effort of Swedish lighting company Wästberg, Berlin-based designer Dirk Winkel and German chemical company BASF, a major portion of the lamp has been crafted from castor oil sourced 'biological' plastic. This organic-synthetic material is injection molded into large cross-sectional components to endow a certain degree of solidity (with finishing) to the mechanism. The futuristic scope of the Winkel w127 is further complemented by usage of energy efficient multi-chip LEDs and micro gas springs.
According to the designers, the Winkel w127 lamp follows the design fusion of 'aesthetic sensibility with Swedish engineering mentality'. Their press release also covers the design process of the conception in brief details –
Winkel w127 is manufactured of solid fiberglass reinforced bio-polyamide that is based on over 60 per cent renewable material derived from castor oil. Like any kind of thermoplastic it can be recycled. The mechanical solution is based on micro gas springs. The shade is adjustable for universal direction of the light. The light technology is based on a highly energy-efficient multi-chip LED solution. Winkel w127 is available in two versions and four different colors.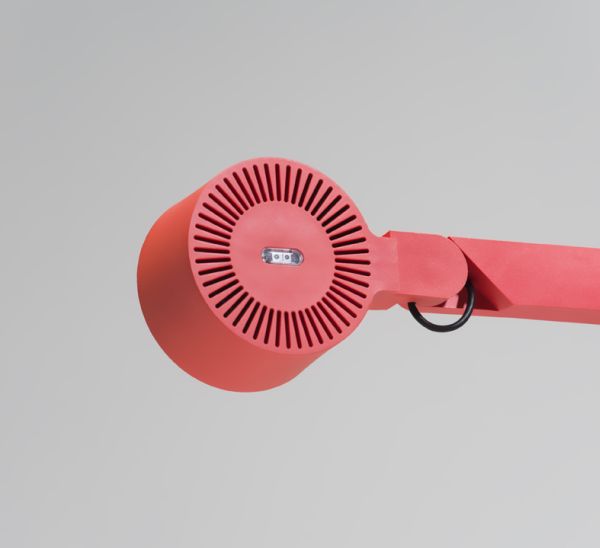 As for its commercial credentials, the Winkel w127 table lamp was officially unveiled at this year's Euroluce, held in in Milan. Prior to that, the design had been nominated a slew of awards, including Design S award from the Swedish government and 'Design of the Year' award from London's Design Museum.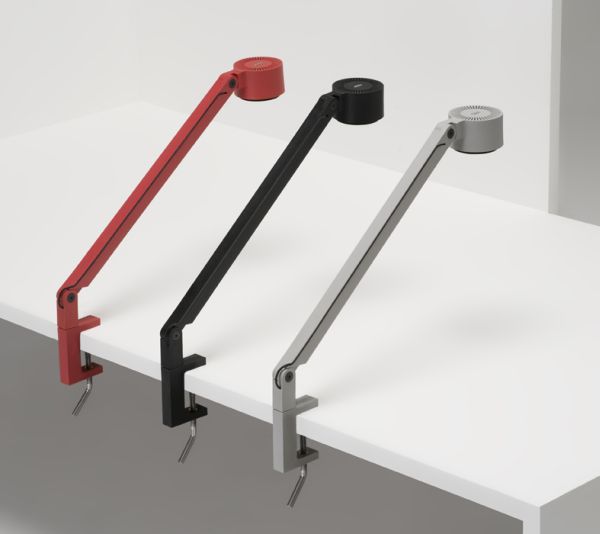 Via: Wastberg