The RV industry is not be seeing any slowdown and it is evident with the continuous launch of new campers and RVs in 2019. From Ford's Big Nugget to Westfalia's new camper van, there are plenty of examples. Another company strengthening the industry is the American motorhome manufacturer Winnebago that recently introduced its Solis pop-top camper van at Elkhart Open House.
Built on Ram Promaster chassis, this B class camper van has a kitchenette, heated bathroom, queen bed, a space extending rear annex, and plenty of storage nooks all around the van home. With the main bed on the first floor and a pop-up sleeping loft accessible by a removable ladder, this new all-weather camper van can sleep four people comfortably.
Also Read: Man Converts 2006 Dodge Sprinter as Van Home with Elevator Bed
The fully insulated interiors are equipped with electrical wiring, plumbing, ventilation, 220-watt solar panel and other necessary amenities for owners to go off-grid for a long time. There are six belted seats, making it ideal for family trips as well.
Furthermore, it has various other innovative features like a detachable curtain for an outdoor shower, water storage indicator, underfloor storage in the rear, water-saving system, adjustable table, small fridge near the entrance, etc.
Starting at $100,667, the Solis camper van will be available for purchase in 2020. It may fancy people looking for an affordable RV solution.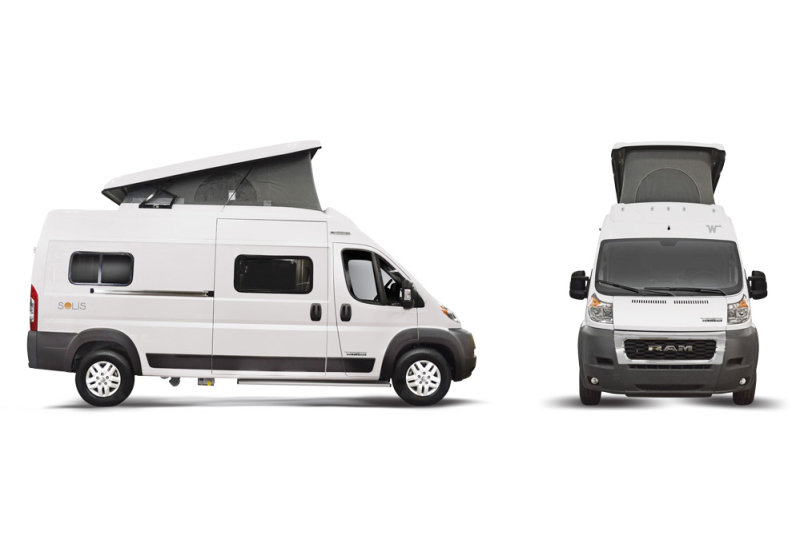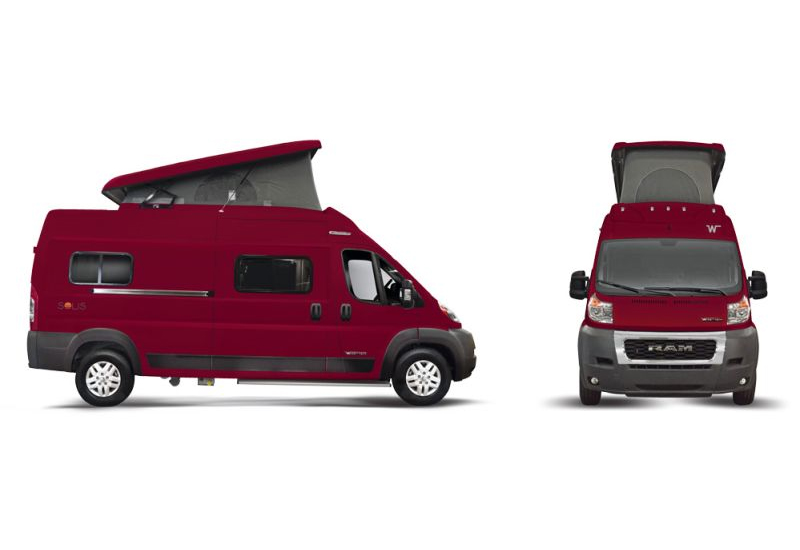 Via: Curbed