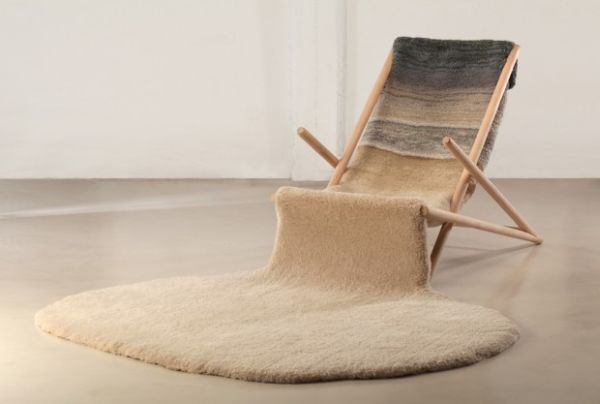 Charming with an austere essence – this in a nutshell defines the Winter Passing Chair, a fusion of 'functional design and aesthetic art' by Alexandra Kehayoglu and Maxi Ciovich. According to the designer duo, their furniture project aptly proves that a design can act as a tool for art, without sacrificing the practical value of the conception. In that regard, the Winter Passing Chair can be used in a conventional manner as a seat. On the other hand, its artistic credentials also offer the users an 'experience', where they can determine their level of personal involvement with the chair. In simpler terms, one has the choice of completely submerging into chair's intricate ecosystem, or staying out it and enjoying it as a spectator.
Beyond experiences and aesthetics, the simple chair is made from strips of cherry wood turning. These wood components intersect at various angles to form a credible structure resolved with elementary lines. The inherent austerity of the design is pretty apparent, while the acute angles also allow a comfortable rest position for the user.
The other element of the Winter Passing Chair is the conspicuous woven wool carpet which is exhibited in a flexible foil character. This snug accessory is of 30 mm thickness, thus accentuating upon the overall comfort scope presented by the unique chair and also helping in deftly 'cushioning' the body weight in favor of the structure. And finally, as a usability feature, a zipper closure system offers the user the option of removing the back for the purpose of cleaning or even replacing.
Via: AlexKeha