If you own a cat, of course, you'd want to give her the best spot to scratch and nap. However, the question brings along many concerns like whether the new cat scratcher will match the home décor and meet needs of the cat. If you're in a fix, Evan Ryan of Wiski has an interesting solution for your problem.
He's designed a cat bed named Cone that doubles as a scratching post and Corr Lounge cardboard scratcher that purrfectly compliments any home décor while ensuring optimal pet comfort.
The Cone
It is an easy-to-assemble, cone-shaped cat tower that functions as a cat bed and scratching post with a detachable wrap. The cat bed is furnished with a soft and removable felt pad, serving as a most coveted seat for the kitty. Tall and strong, it is great for cats of all sizes to scratch, stretch, climb and play. There's a carry loop on the top, making it easy to move within a house.
The whitish tones of the Cone cat bed offer an ultra-modern and refined look. The designer gives you the option to choose from types of felt wraps and colors to match your interior style.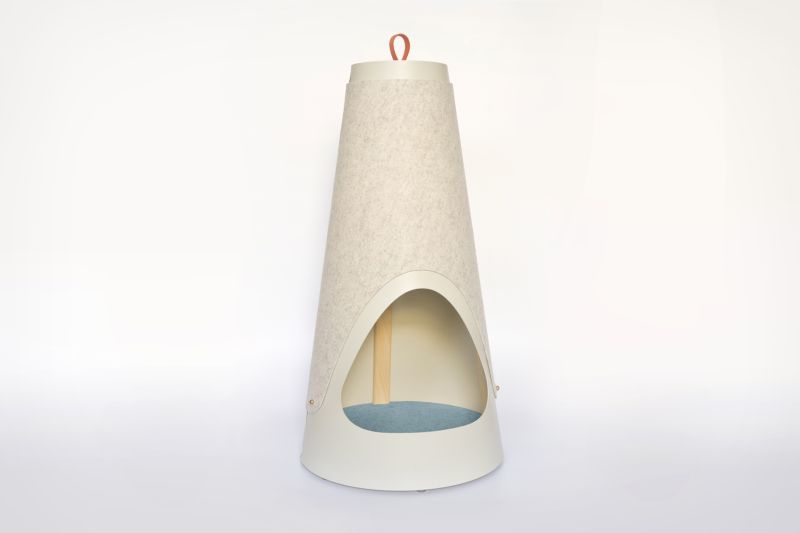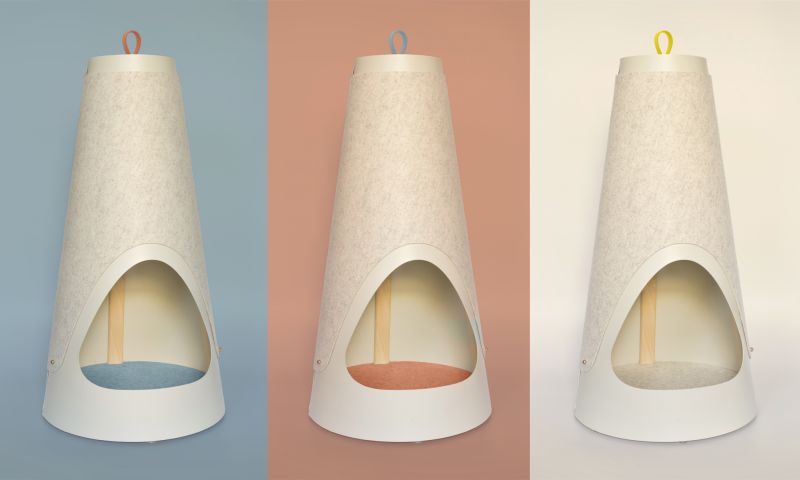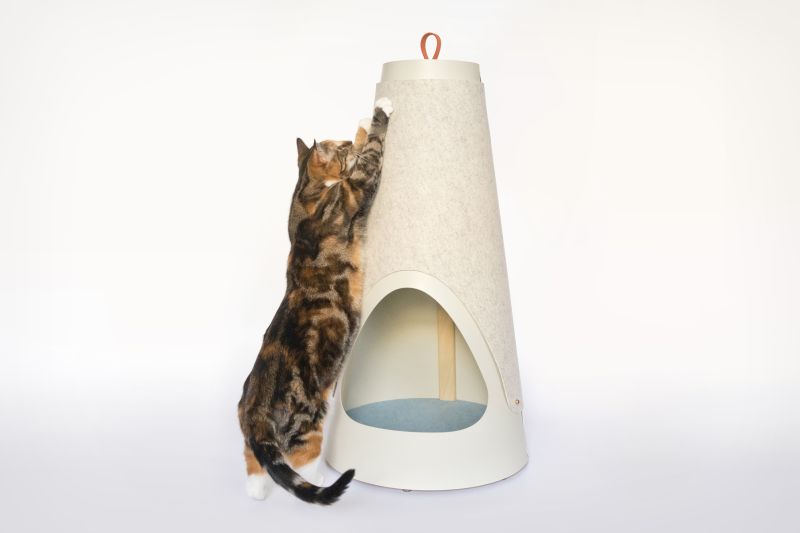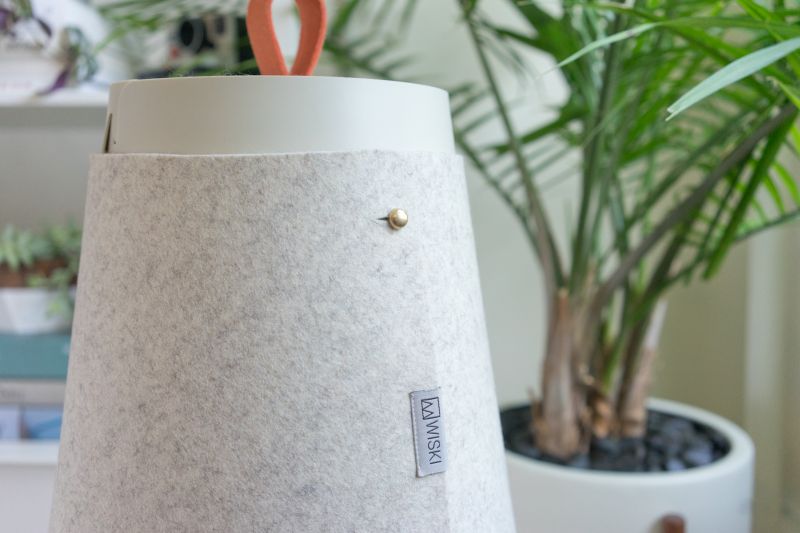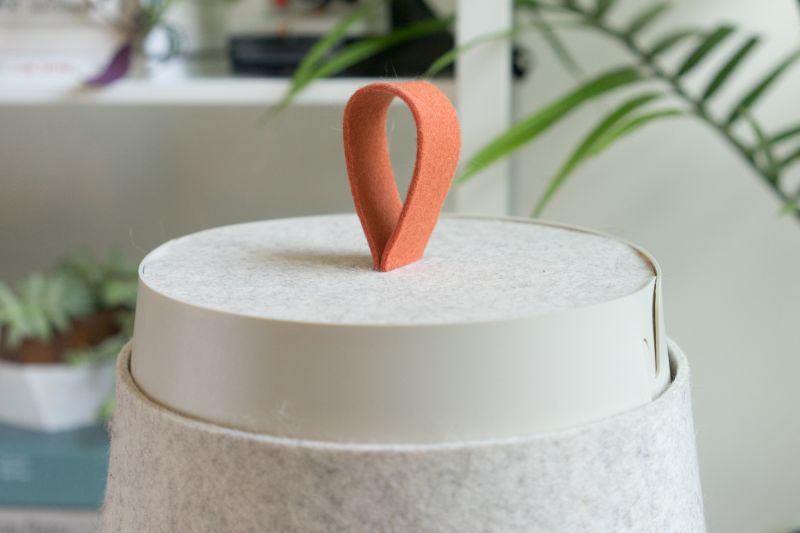 Also Read: Hicat London's Catapilla Modular Cat Tree Doubles as Scratching Post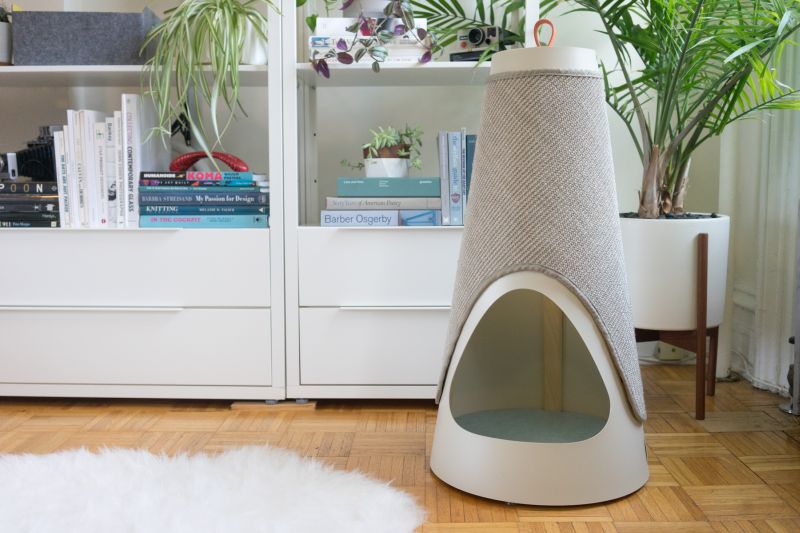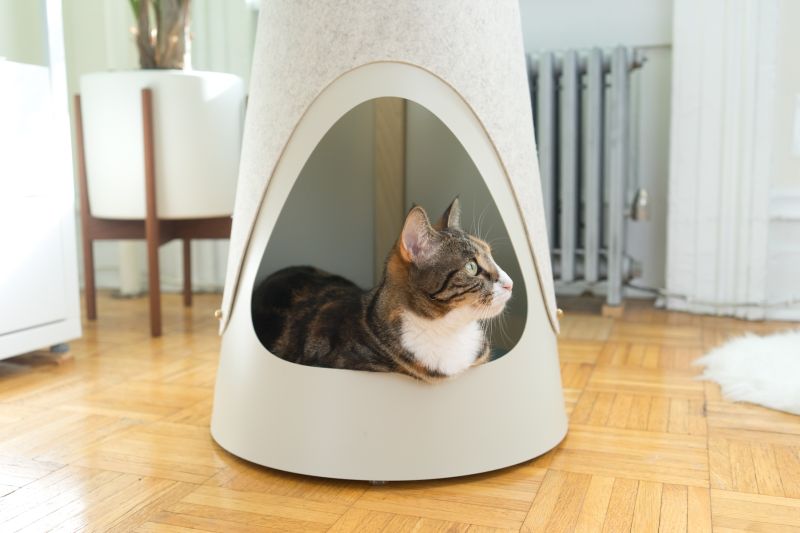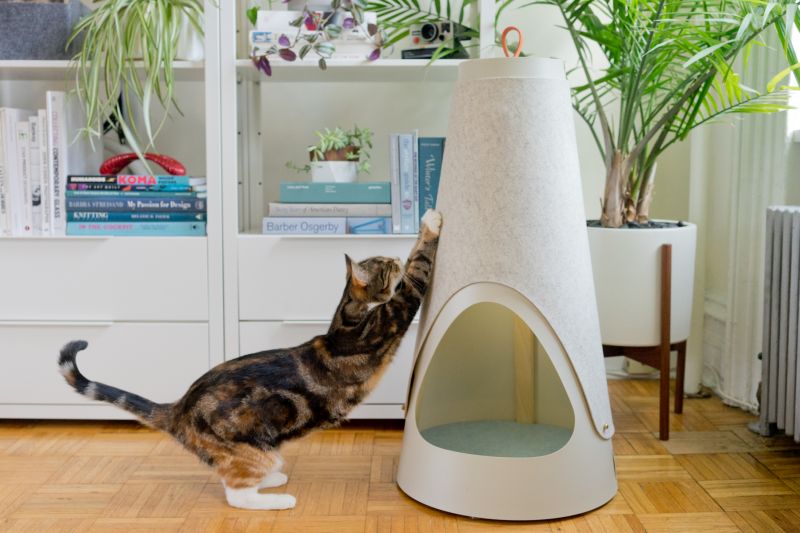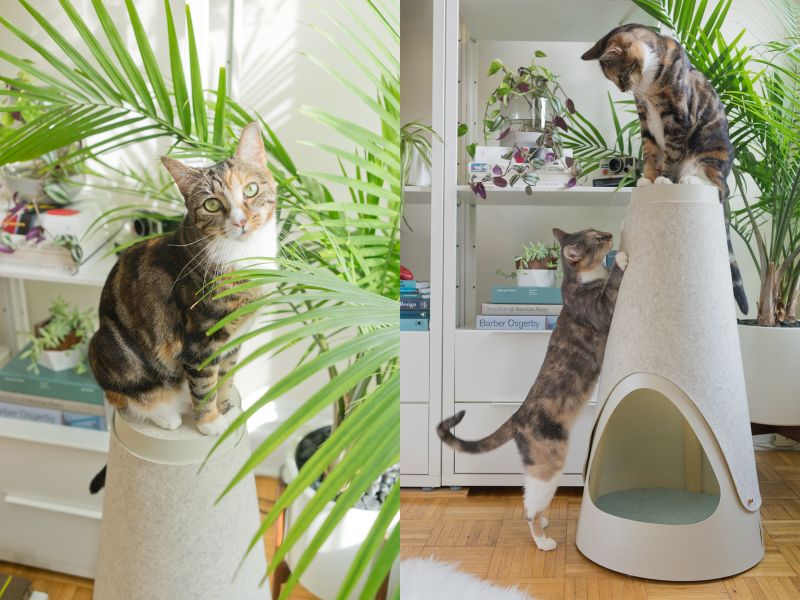 The Corr Lounge
This horizontal cat scratcher is a modern take on conventional floor-standing cat scratchers. It consists of an ergonomic and replaceable cardboard scratcher, fastened to a metal base through elastic bands available in three bright colors. The cardboard core can be used from both sides and is replaceable. It can also be used on its own without the base. By providing your cats with a dedicated scratching surface, you'll be able to prevent them from scratching your furniture.
The Corr Lounge shows how beautifully cardboard elements blend with a white metal base to form an elegant and cozy cat lounge anyone would love to have in their home.
After an unsuccessful Kickstarter campaign in 2017, Evan relaunched the campaign to bring his cat furniture collection to life.
You can back the project by pledging as low as $60 to own one of these elegant cat furniture pieces.