Origami-inspired furniture and accessories have gained popularity over past few years. This is because people are trending towards minimalistic designs with more practical use. Living up to the concept, New York-based designer J.S. Nero has created the latest Wives' Table that comes with elegant origami-like base. Originally the table was designed for two women who were getting married and due to this reason it has been named the 'Wives' Table.'
This versatile coffee table can be set up in variety of different styles, complimenting any area where it is kept. The three-angled shaped of its base seems like beautiful paper art, but is actually made from steel that has been heat-bent at three-points, just like an equilateral triangle. Due to compact Y-shaped design of its three legs, the table can easily adjust into any small space, thus making it a space-saving furniture unit.
You can simply use this single metal base as a table for any room or pair it up with rectangular/circular wooden slab for creating a different style. Either way, the table will add unique charm to your living space with its simple yet gorgeous design. The furniture line comes in various finishes such as raw steel, custom patina, semi-gloss white, and high-gloss yellow powder coats. You can pick any one that goes well with your home or office settings.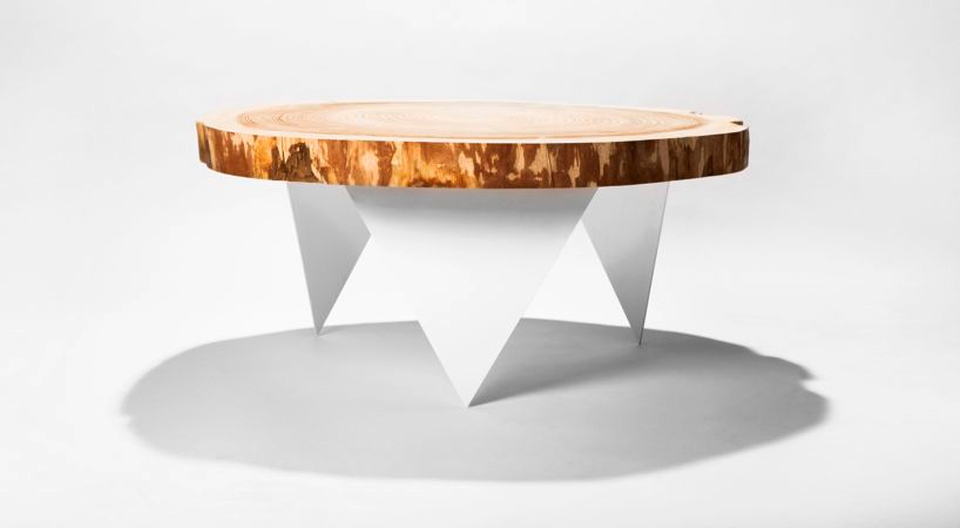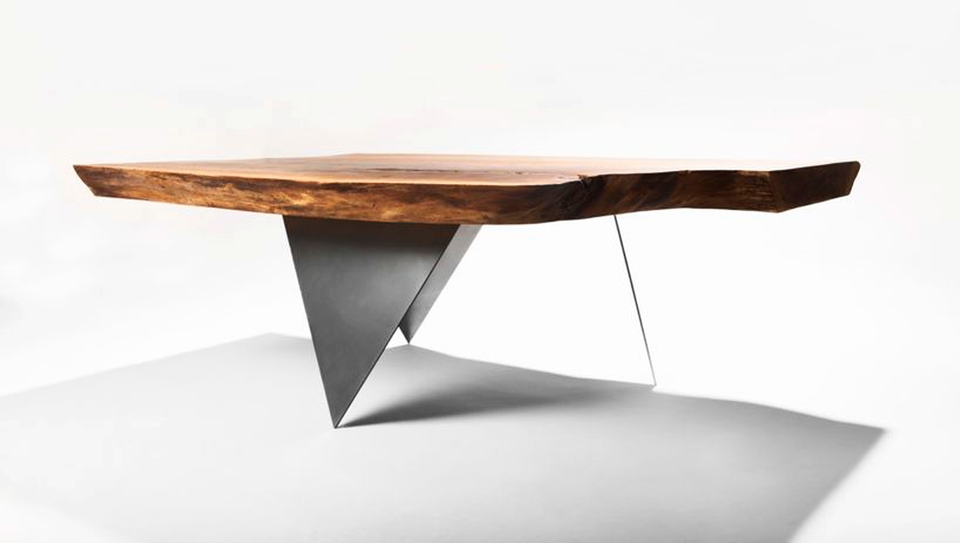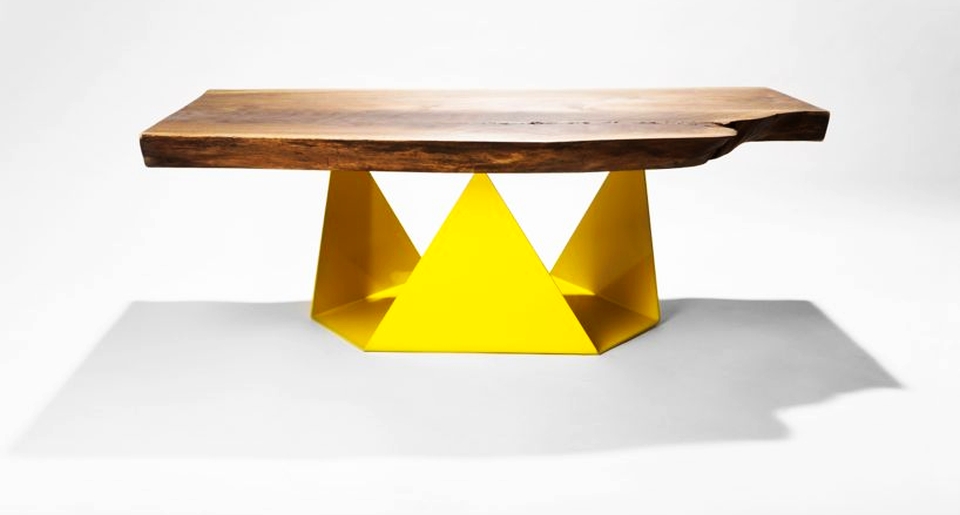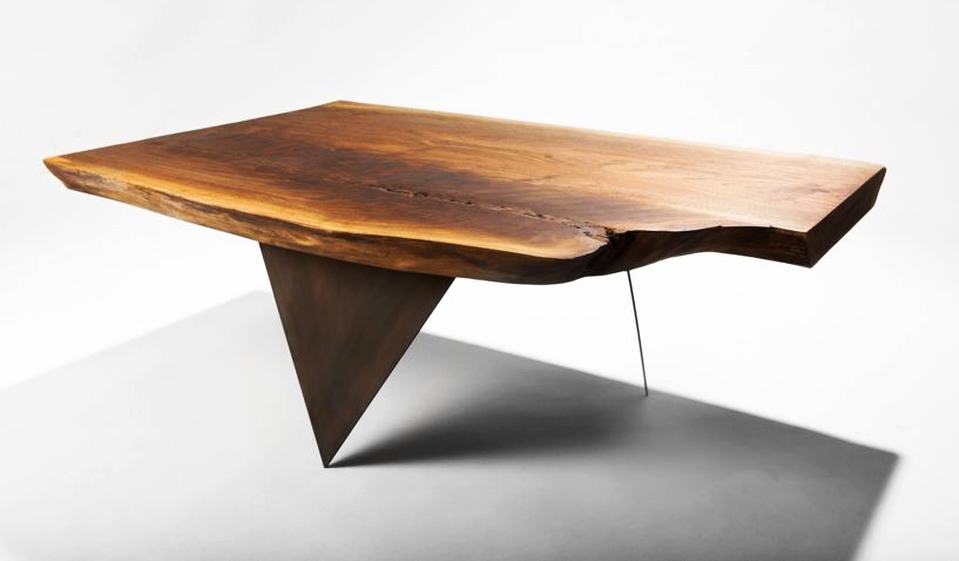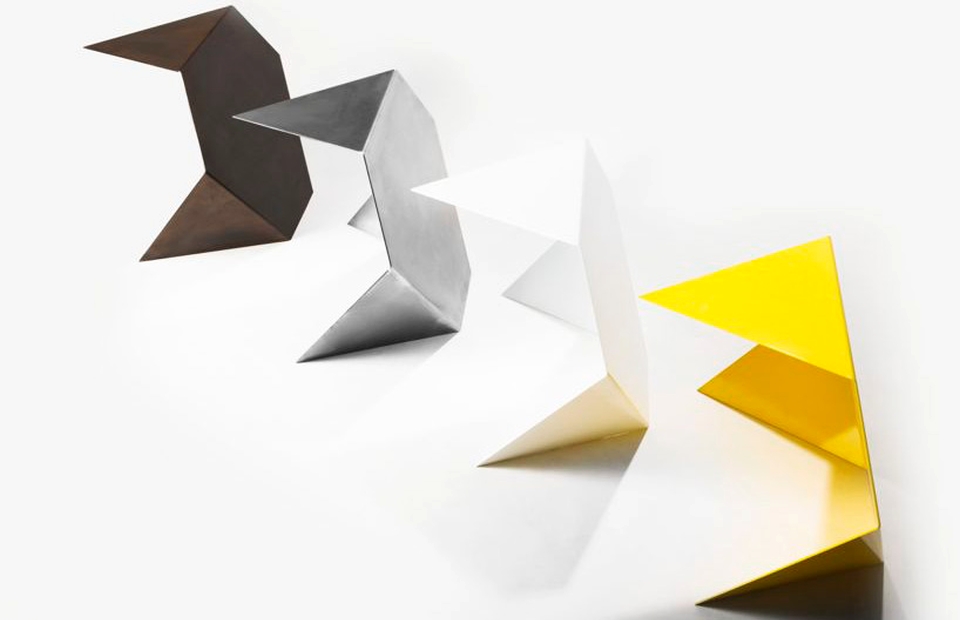 Credit: Selectism