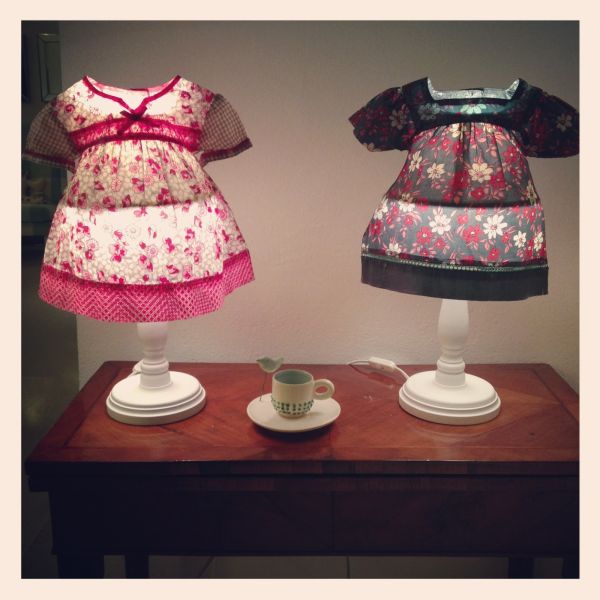 If you are thinking to create a dreamy atmosphere in your kid's bedroom, then these cute Wonderlamps will definitely do the thing. The Wonderlamps from Nap Atelier is specially designed to decorate a kid's room  keeping in mind the elegance and creativity of a child. These lamps are part of a collection of products that includes furniture items and other decorative items related to a child's world and a dream theme.
Each piece of the Wonderlamps is unique and original and is created by making use of old or new kid's clothes. The lampshades can also be custom made by selecting the dress you want the lampshade to be made of. After switching on the Wonderlamp, a gorgeous glow of the pastel colors is radiated that creates a magical and fairyland sort of ambiance in a child's room. Transforming  your child's dress into a lampshade can be one of the most thoughtful and creative ways of giving a new life to your child's old and unused clothes.
Nap Atelier is a company in Milan that was founded and led by Stania Passera who is an artist and interior designer. The products designed here include various kinds of furniture and decorative objects.