Do you like cakes and cola as well? Well, a clever Sydney baker Andres Fatso has combined your two favorite things in shape of soda bottle cakes. Yes, you read right – these are not soda bottles, but delicious cakes. But you won't believe it until you put a knife down the middle, and a soft moist center is revealed.
These cakes are not only realistic to look at, but delicious at the same time. The Sprite cake is matcha flavor, the Fanta cake tastes like Reese's Peanut Butter Cups, and the Coca-Cola cake is Nutella flavor. Sounds yummy, right?
To create these soda bottle cakes, Andres bakes the inside layers separately. After that outside chocolate layer is prepared in a mold that's made from a plastic drink bottle cut in half. So, now you know the secret to the perfect bottle-like shape of these cakes. The end result is a hard chocolate bottle-shaped exterior with soft layers of cake inside.
Total preparation time is around six hours, and the result is totally worth all the time and efforts. Each bottle is further decorated with original plastic label of soft drink bottles for a realistic touch. You obviously need to take out the plastic label before digging into the cake.
This stunning range of soda bottle treats is taking social media by storm. You can check out Andres Fatso's Instagram to see more of these drool-worthy creations.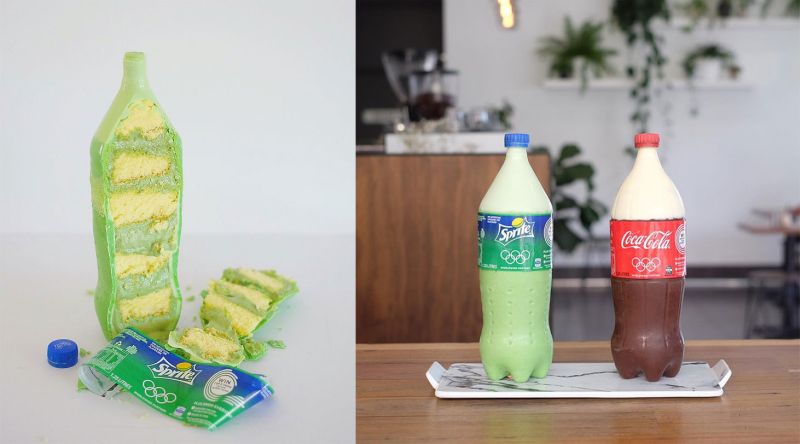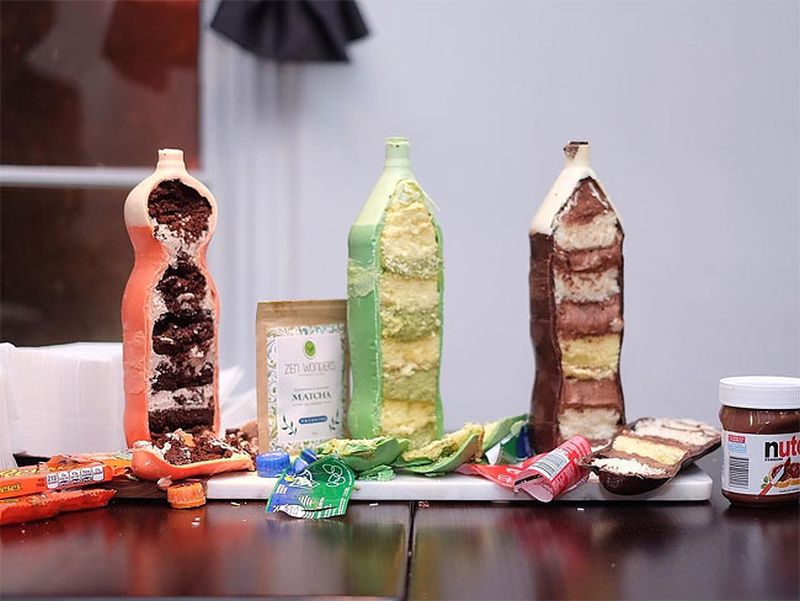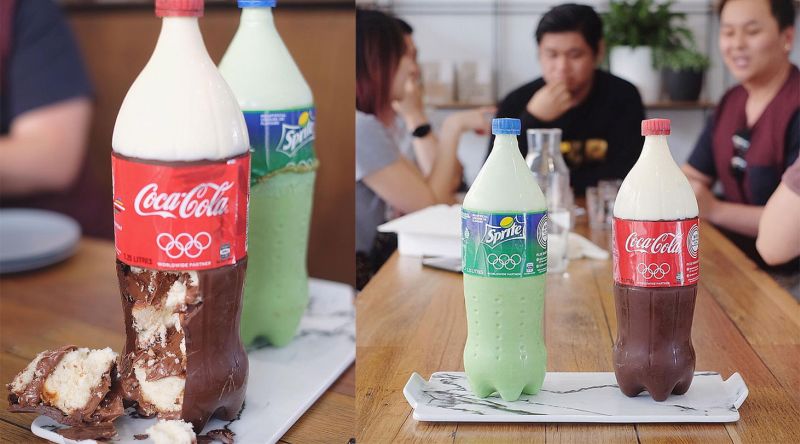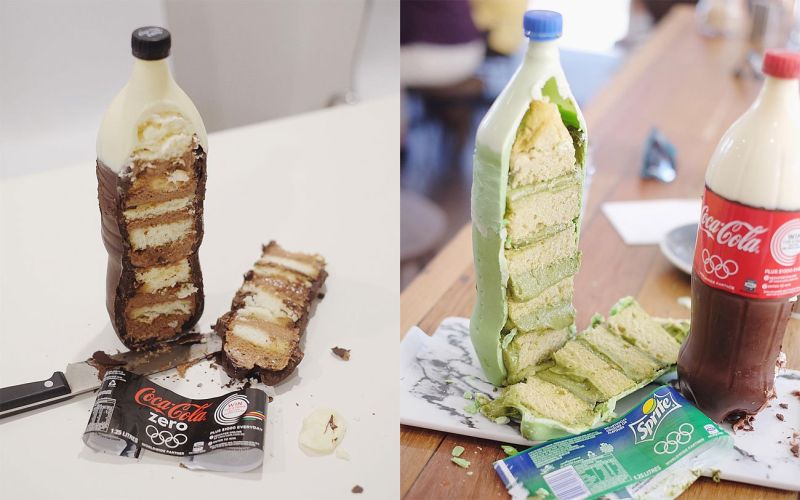 Via: DesignYouTrust