Trees are one of the most important elements of nature, but what after the death of a tree. Usually, we want to get rid of these old tree stumps regardless of their various creative uses in home decoration. From tree trunk furniture to fairytale-inspired houses crafted out of single tree stump, there are surprising ways of upcycling old tree trunks. You might be surprised to know that a New York-based company Timber Neutral makes beautiful wood bathtubs out of huge tree stumps without using glue or anything else. As its construction involves a lot of hard work, it's not a cheap furnishing, but elegant enough to add sophistication to any space. One another interesting feature is that these bathtubs are made in a nature-friendly manner.
Belying the traditional perceptions about effects of water on wood, these bathtubs are built to stay stable and hold water without any leakage. Each one is made from a solid single three-ton block of wood block intricately carved to create elegant bathtub. To address sustainability issues, these tubs are made from trees less than 75-years, or the same aged oak, or gigantic beach trees. Moreover, each bathtub bears the personalized name of a tree in a different language, revealing their personality and origin.
Also Read: 30 stone bathtubs that will rock your bathroom
All trees are sourced from a supplier in Colombia and later brought to Timber Neutral's workshop for further improvisation. It takes about two months to craft each wood block into a rustic bathtub. Thereafter, these tubs are left to dry for about three years which helps in hardening the wood. For sure, making these bathtubs takes time, but once finished, they serve as a stunning piece in any space. Although Timber Neutral has stopped making them, limited numbers of these tree trunk bathtubs are available for purchase in three different versions at Amelie And Max. The Boom wood bathtub can be purchased for US$43,285, while Shajara and Träd are available for US$43,256.
Nothing beats the creative idea of upcycling tree trunks into something useful as such crafts are perfect to bring rustic charm any space, but we should also remember that chopping down trees to furnish homes isn't sustainable. So, only if these wood bathtubs are made of fallen trees, then they might be termed under eco-friendly wood bathware.
Träd wood bathtub by Timber Natural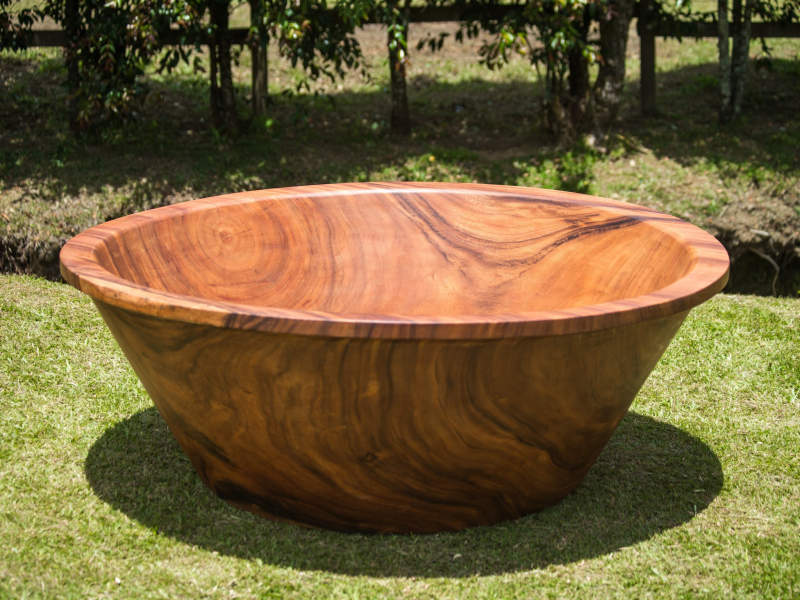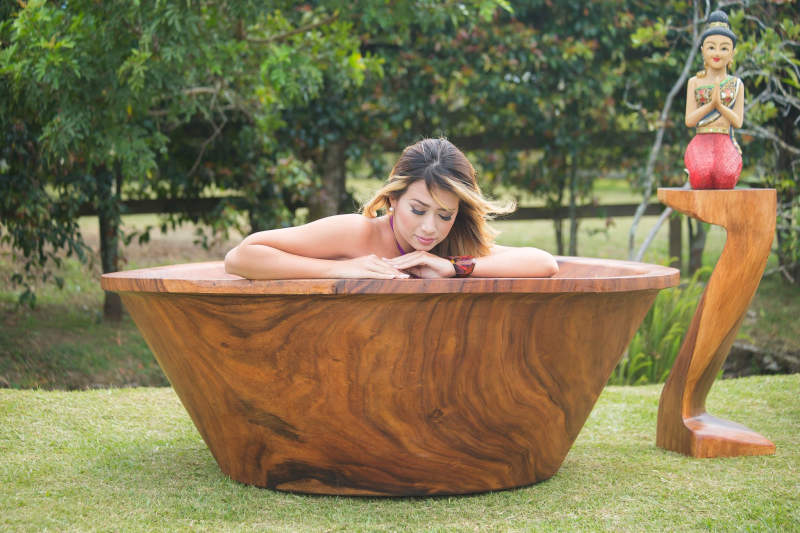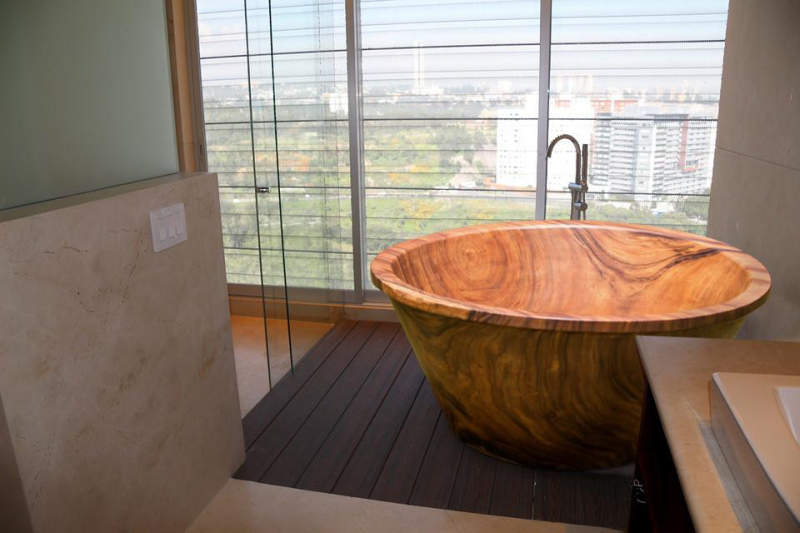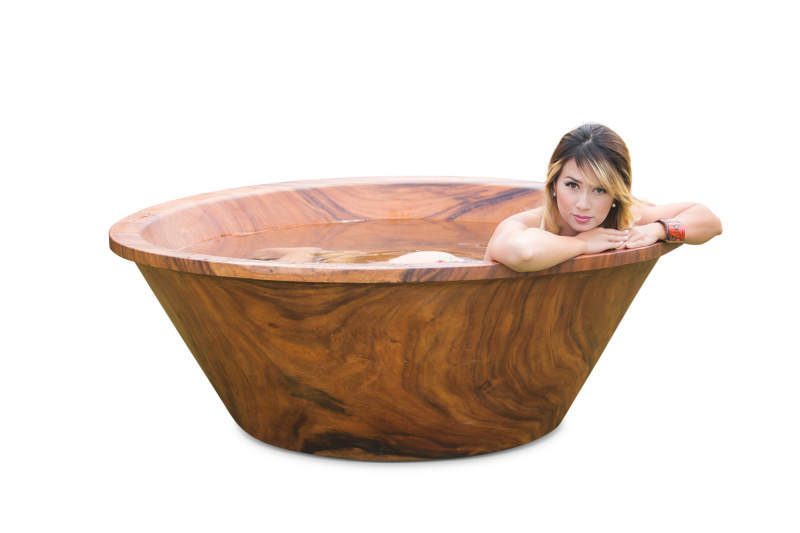 Shajara wood bathtub by Timber Natural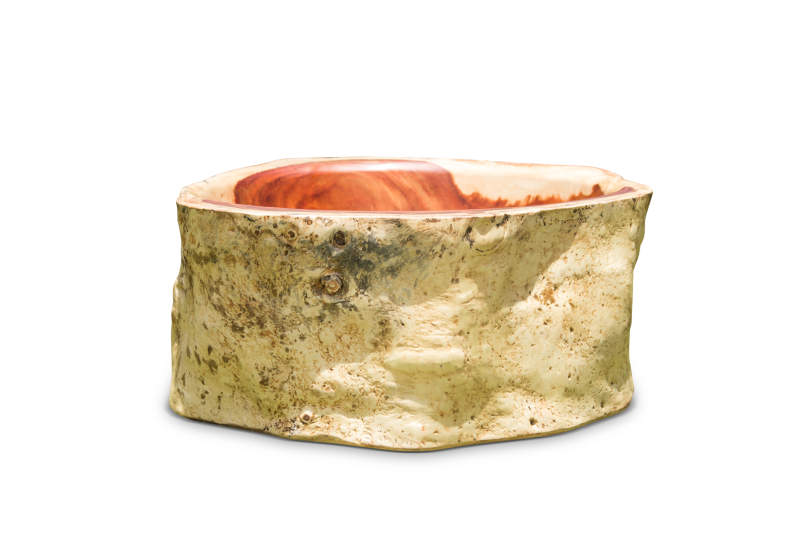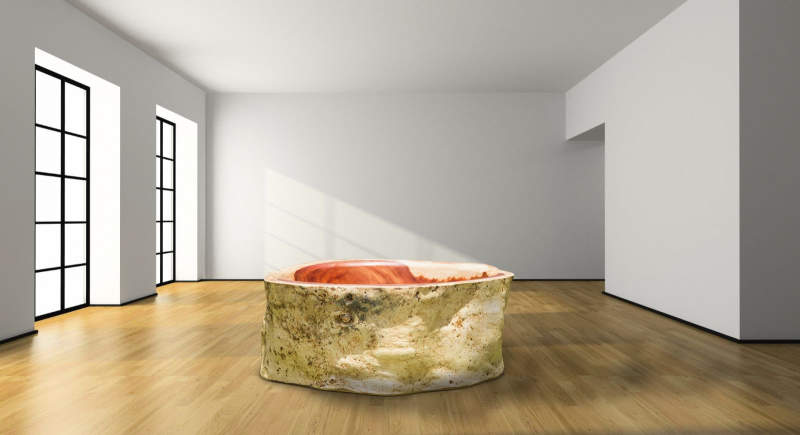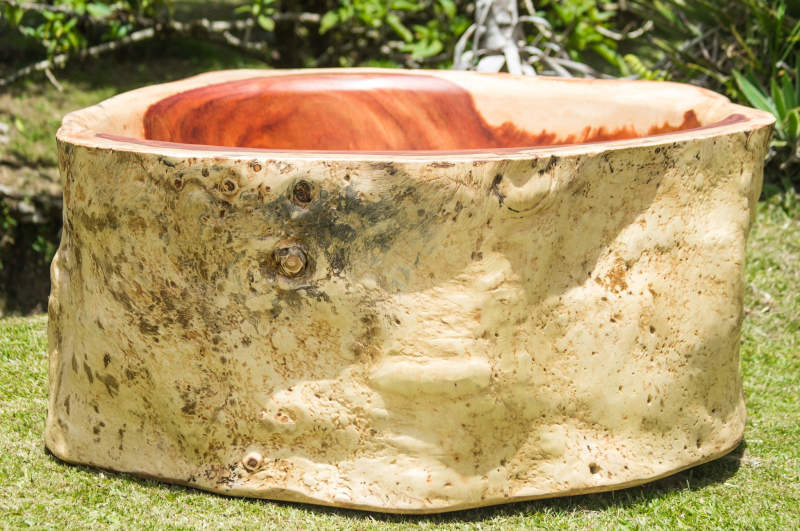 Boom wood bathtub by Timber Natural