Montreal-based architecture studio Atelier l'Abri has designed a wooden cabin for a young carpenter who wished to build his own home. Situated in woody surroundings of Bolton in Quebec's Eastern Townships, this self-built residence overlooks the Mount Glen and a river in the foothills. Because of intensive use of hemlock spruce in the structure, it is dubbed as 'Wood Duck' by its owner. It is first built house design of l'Abri and its designers provided best solutions to create an economical home with no trouble.
Simple concept, open floor plan and use of traditional construction methods have made it an easy-to-build project for the owner. The square house design makes the best use of the location by placing the south façade towards the valley and another side opening towards the outdoor area.
There are big floor-to-glass windows against the large deck area to let in enough natural light. The ground floor occupies double-height living areas, kitchen and other service based spaces, while the upper floor has two bedrooms and a bathroom.
Board and batten laying technique adds simplicity and rustic touch to the timber cabin exteriors and helps connecting with surrounding landscape. The Wood duck is a great inspiration for all wishing to build a cost-effective home.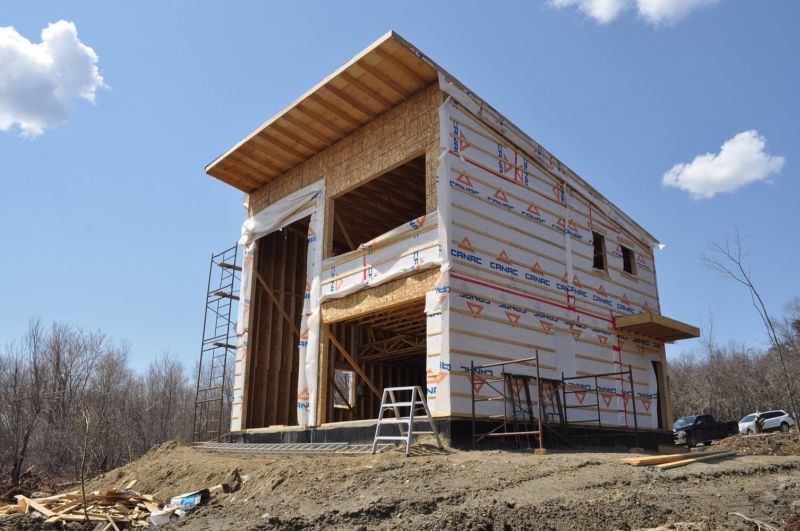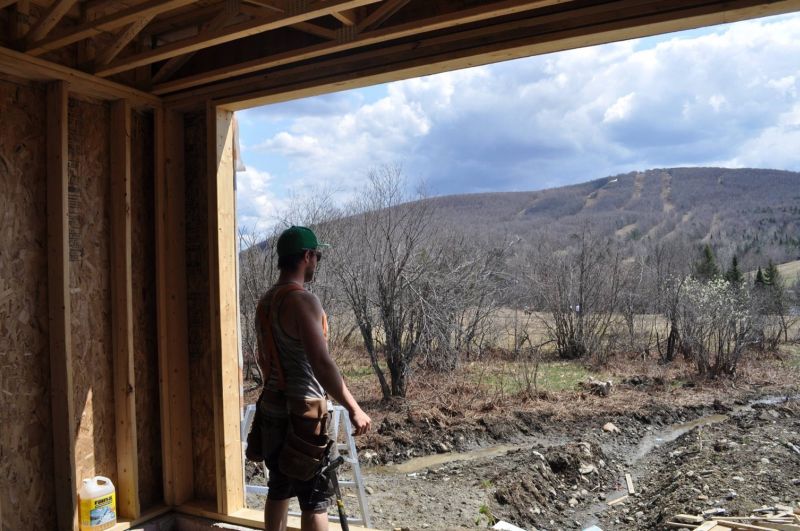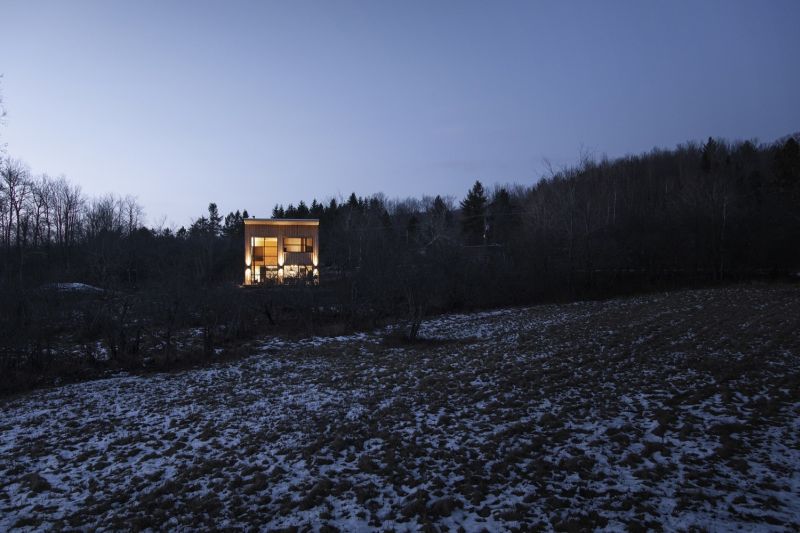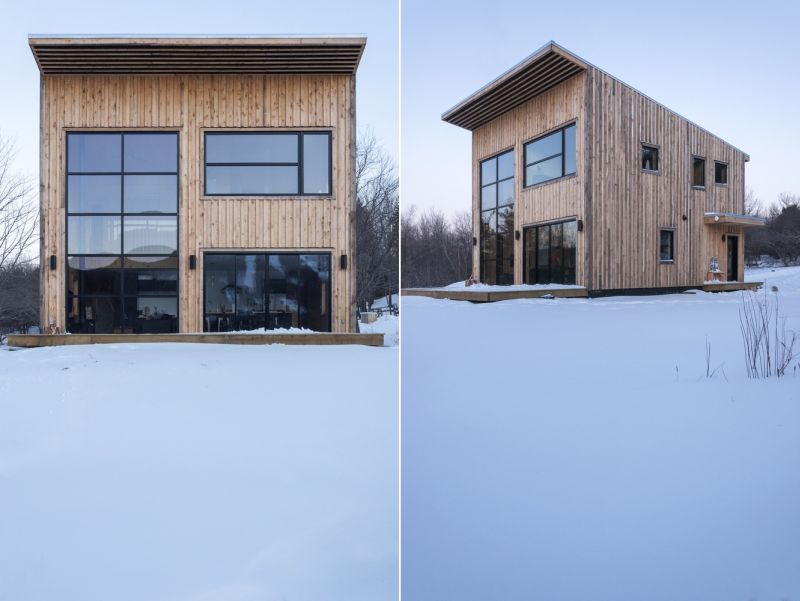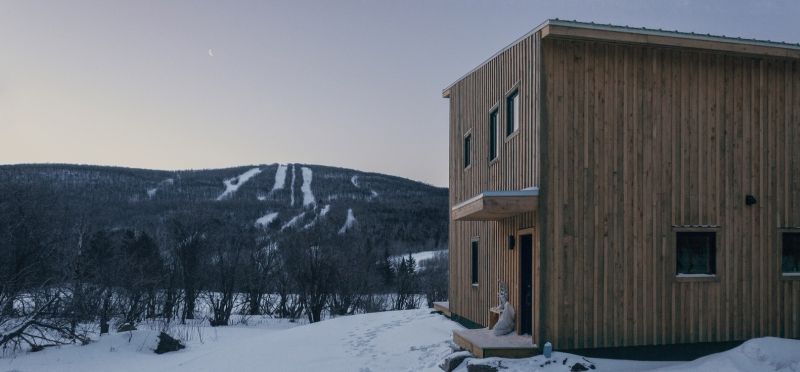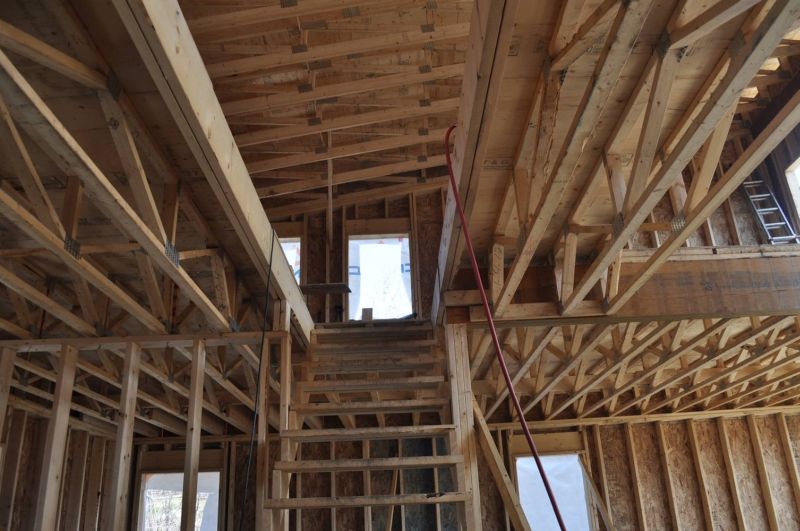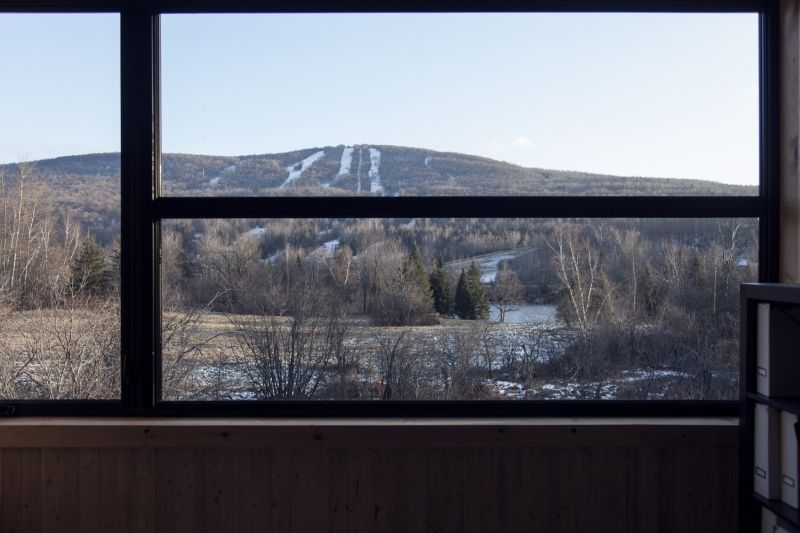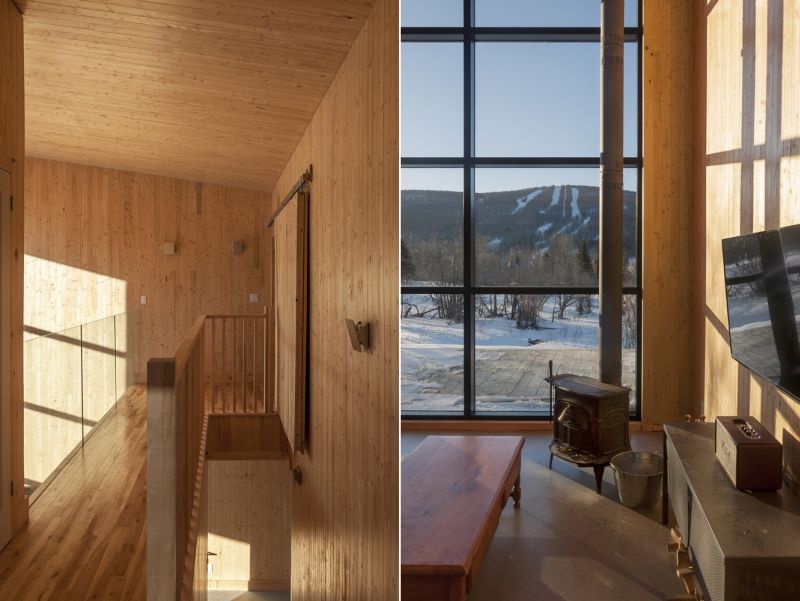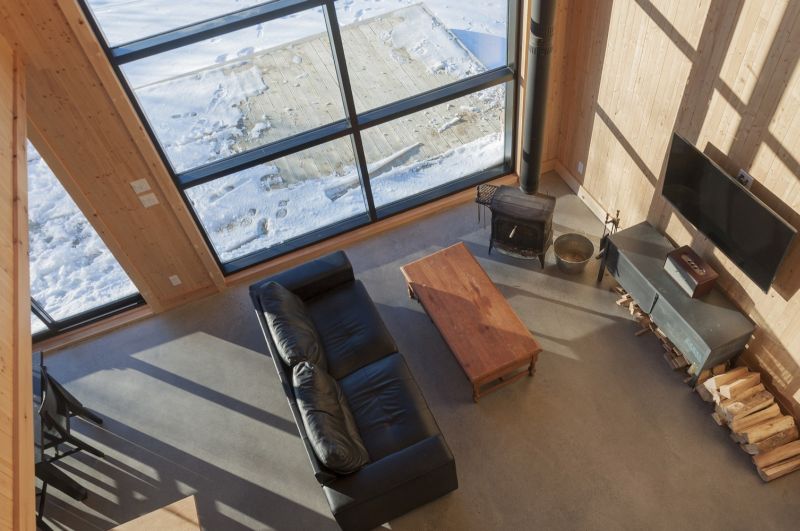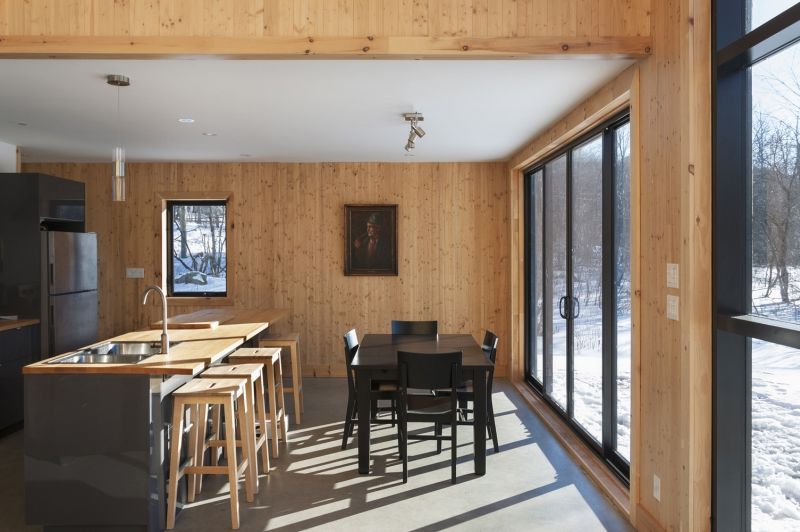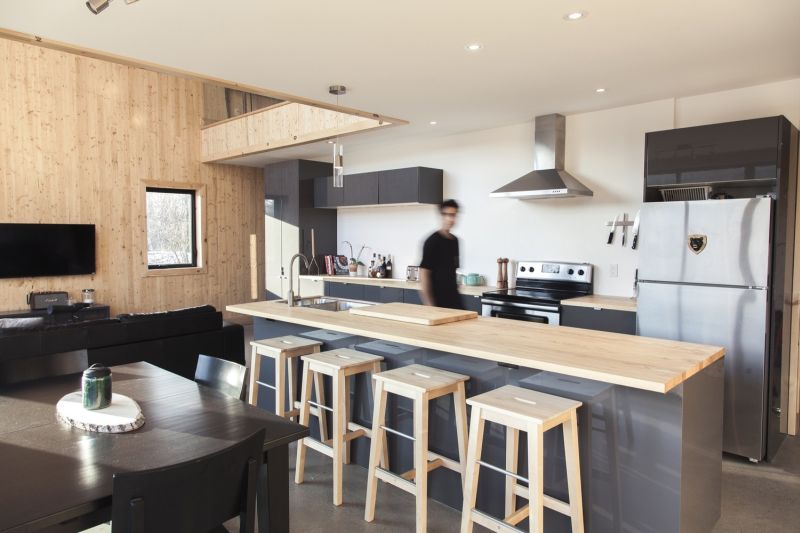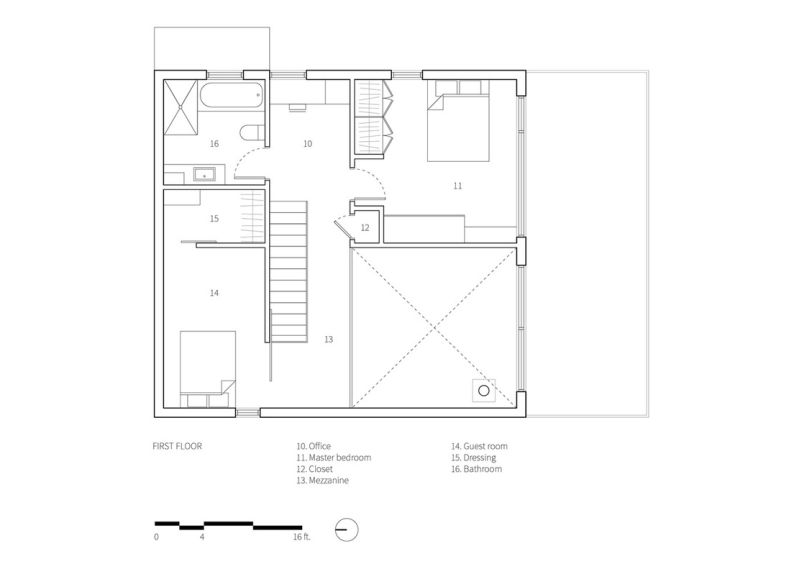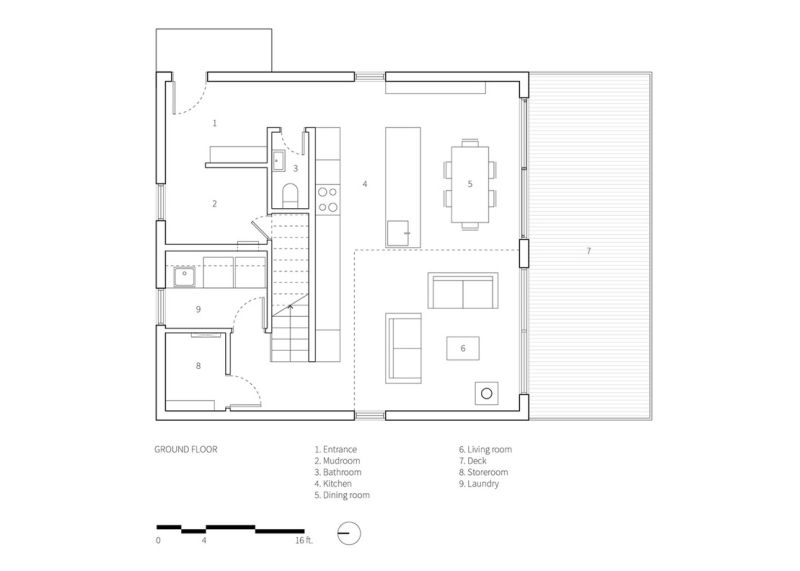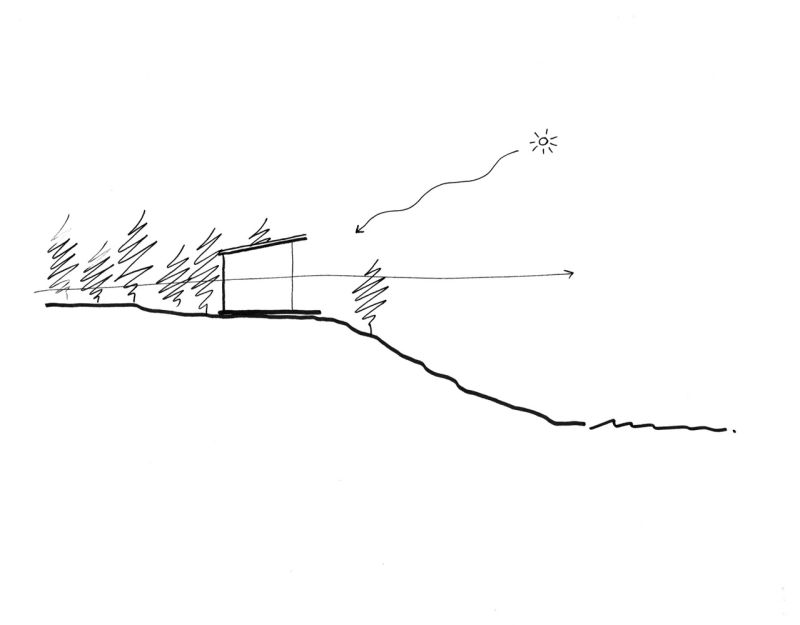 Via: ArchDaily