Kitchen is one place in your home where you want everything to be perfectly organized. Right from the different kind of appliances, to the accessories that sit on the counter-tops. One area of your kitchen that can add depth and visual appeal is the wall. Anything installed on the wall instantly catches your eye, and that is why Buchholz Berlin wants to turn your kitchen wall into something you've never seen before. This home décor accessory for kitchen is simple, useful and attractive.
Fair Catch by Buchholz Berlin is a wooden branch which holds your knives in style. The branch is fitted with two holders on the back on each side. On the front it has 5 magnets which are fixed at fixed distance on the branch, and this allows you to hang knifes in style. The strong magnets hold your kitchen knives perfectly in place and with little force you can detach them.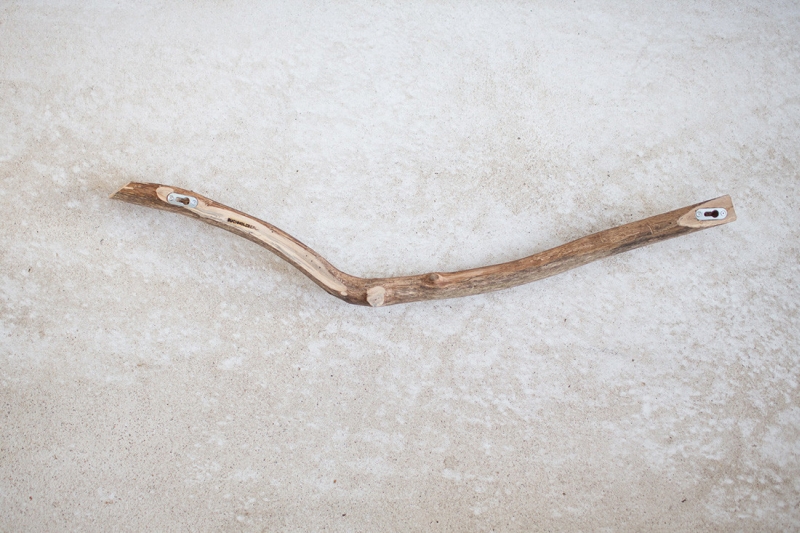 Each Fair Catch is unique since it is made from wood branch that measures about 80 cm to 1 meter in length. Buchholz Berlin promises to deliver the product within 7-10 days and it is priced at € 149.90 a-piece. you can also go for the smaller installation which costs € 139.90.
Some of you might even be thinking of making it yourself which is not a bad idea, since you need a wooden branch, few magnets and wall hooks.