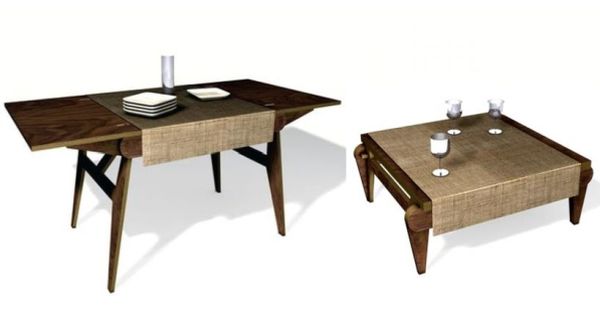 If you are living in a small apartment and don't have enough space to accommodate both a coffee table and a dining table, then this transforming wooden table is actually what you can settle for. Created by French designer Frederick Cadet in wood and birch plywood, this dining table that folds to become a low coffee table draws inspiration from a similar wooden table that Cadet saw at his uncle's on family reunions as a kid. He was so fascinated by the functionality of the multipurpose table that he named his wooden coffee/dining table as My Uncle.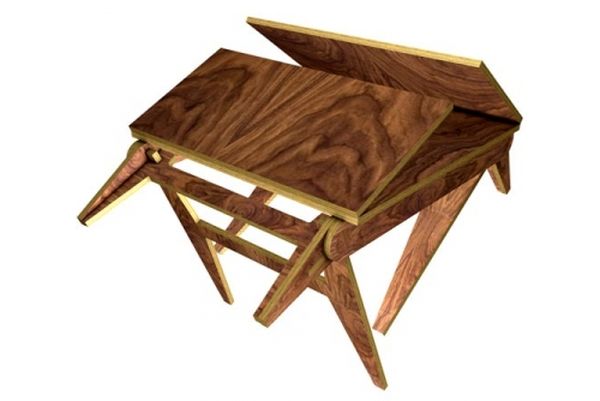 The multifunctional table is a unique piece of furniture with eight legs (four small and four large) and three plank tabletop. In a full stretched position, My Uncle stands as a high dining table. The two side planks of the table can be folded inwards and similarly the longer legs can be folded on the underneath of the table to reveal the smaller legs, and there that low-rising coffee table is ready (see pictures below to understand better).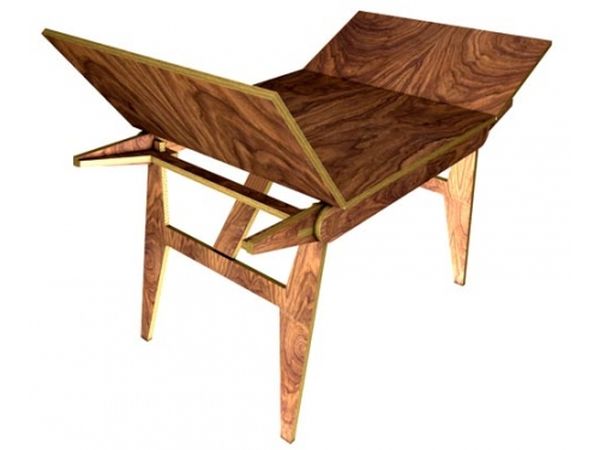 There is no real word on when and for how much this transforming table would sell for, but we learn that the retail price for it could be anywhere between €750-1,000 (approx. $1,000-1,350).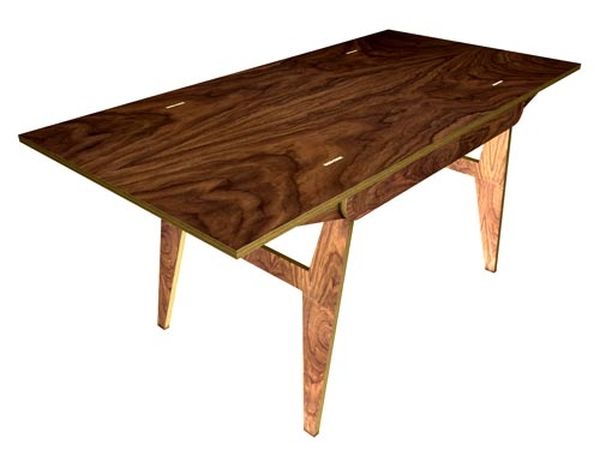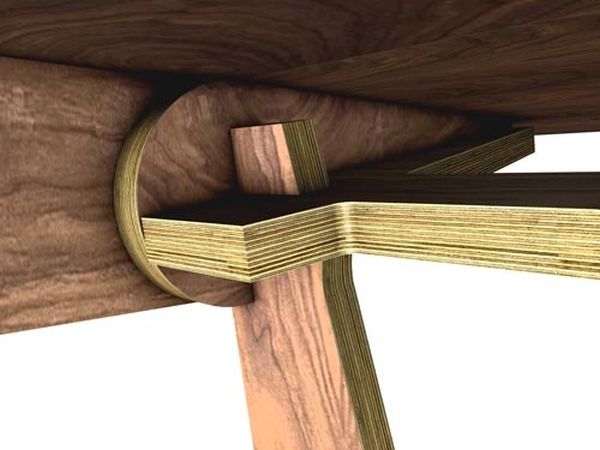 Via: Ledito