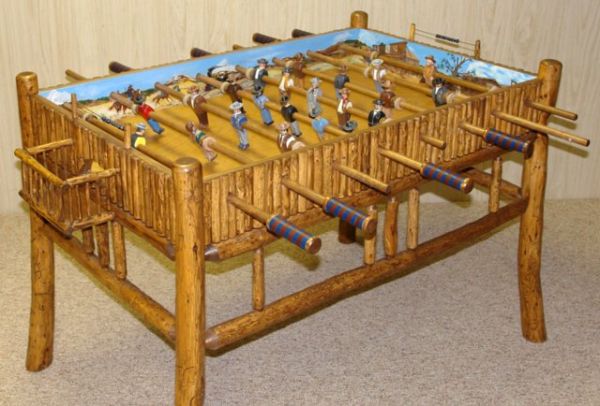 We've seen some incredibly detailed foosball tables in our time, including the really awesome foldable foosball table, but this outrageously attractive Old West Foosball Table is surely the coolest foosball table we've seen. The Old West Foosball Table handcrafted by Triangle Z Ranch Furniture is designed in wood in ranch style. A brainchild of Ken and Jill Siggins, this cool foosball table is carved from coniferous trees wood by Ken and wife Jill has hand painted the players like old time sheriffs with different types of mustaches.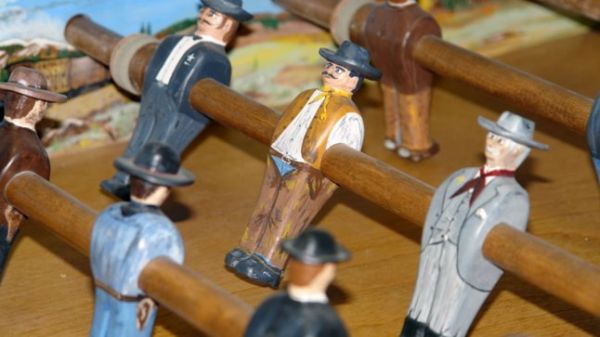 The 'Triangle Z Ranch Furniture' shop is a furniture store located in the rocky mountains of Wyoming. The owner of the store, Ken Siggins, creates his marvelous ranch style furniture from wood. The craftsmen working in the store can customize any type of furniture on your request. Besides the Foosball Table the Siggins make some really sturdy pool tables. Interested?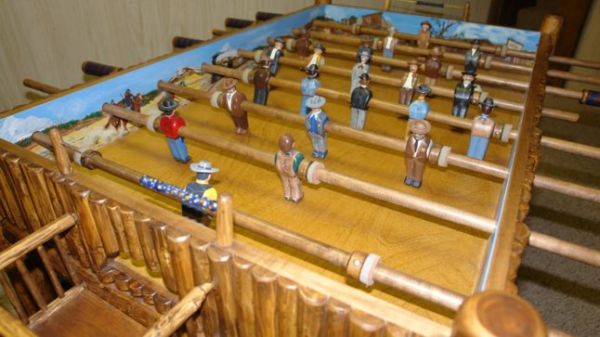 Although, new furniture styles and designs have evolved over the years, and we have become accustomed to using the modern furniture items, the Siggins, with their awesome furniture, force us to believe that quality and detailing are still the best way to go.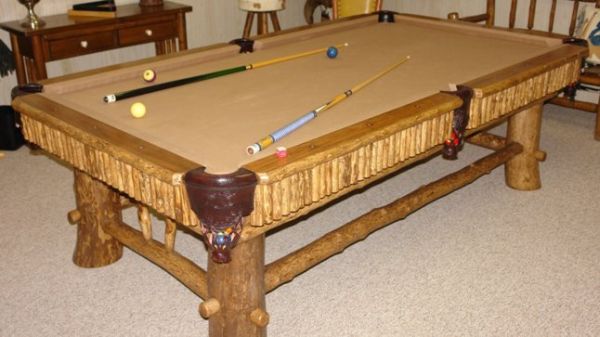 Via: Thrillist