Want your infant to grow up as a geeky Star Trek fan, just like you? Then you must check out the super cool Star Trek USS Enterprise rocker by Etsy seller GandGRockers. This Star Wars-themed toy will make your kid the youngest captain in the Starfleet history.
Made in San Diego, California, this handcrafted wooden rocker features beautiful detailing. It includes a miniature warp engine nacelles and a tiny deflector dish underneath the saucer section. Plus, the sci-fi rocker has been engraved with USS Enterprise NCC 1701 sign atop the saucer.
Although the upper section of the rocker is made exactly like the USS Enterprise, the base is just like any regular rocking horse. There is a small seat to fit your little one, and rock back and forth – looking like a Trekkie.
It's so good that it will make you want to relive your childhood all over again. Sadly, that's not possible. But you can surely make your baby's pupilage more wonderful than yours. Available for purchase on Etsy for $195, this tiny rocking horse is fit for kids of 4-5 years of age.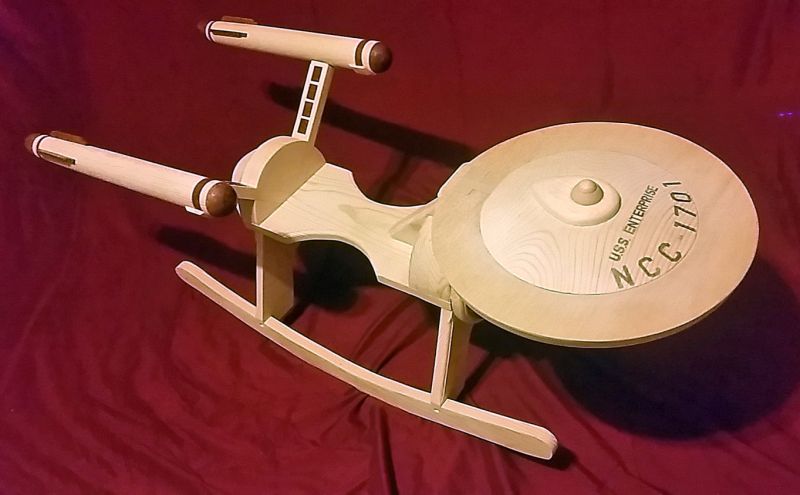 Via: Gizmodo