Who hasn't dreamed of living in a treehouse in childhood? But London-based designer Guy Mallinson has clad his childhood fantasy with luxurious amenities in form of a modern treehouse in a forest in West Dorset. Dubbed Woodman's Treehouse, this dreamy childhood den lies in between sun-kissed canopies and is an ultimate retreat for those who want to escape hustle and bustle of city life.
The luxury treehouse took five months to complete and cost a total of £150,000 for construction. Most exterior and interior parts of the treehouse are a result of sustainable craftsmanship. The structure of the treehouse is built on stilts so that its weight would not put stress on the tree.
On the outside, it looks like other conventional arboreal habitats, but its five-star interior makes it stand out from rest of the treehouse structures. Inside it includes a luxury sleeping and seating areas along with a hot tub. A fully-equipped kitchen is also adjacent to the main living area.
Other highlights of the treehouse are a sauna and a revolving wood burner on the upper deck. There is also an open-air tree-shower for those who want to be really close with nature. Outside on the main deck, there is a pizza oven, hammock, spa deck with hot tub and a slide for children.
The treehouse has been open to guests since the beginning of this August, but sadly it's already fully booked for the next few months. For more information, visit the website.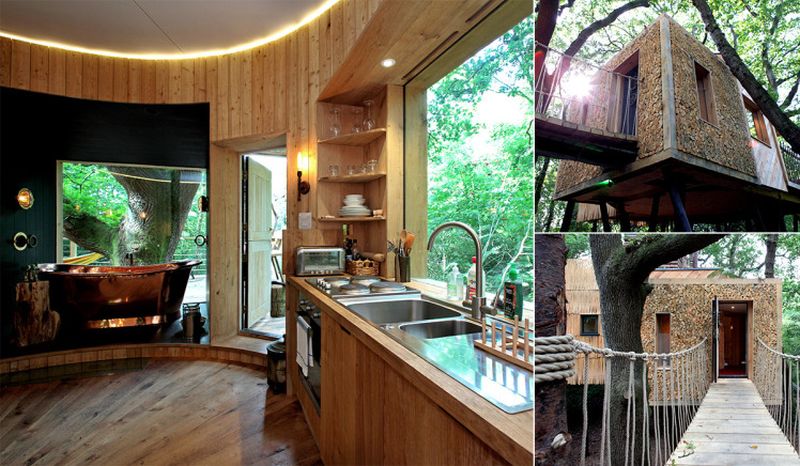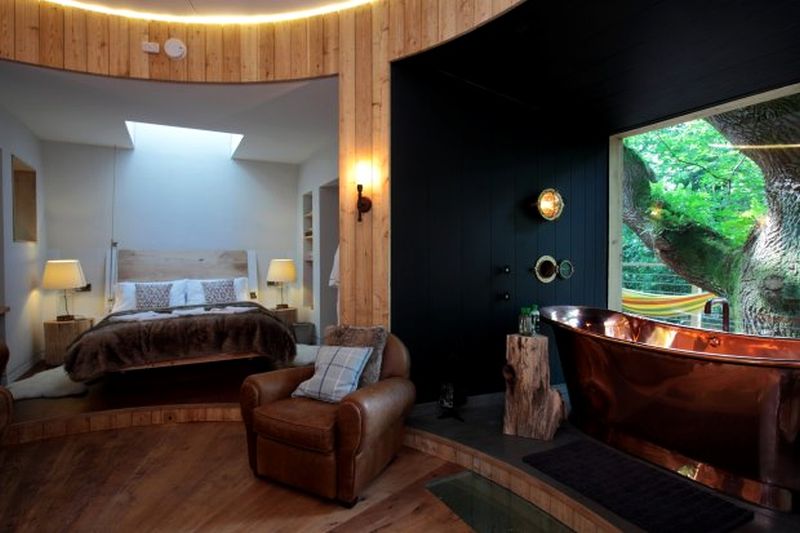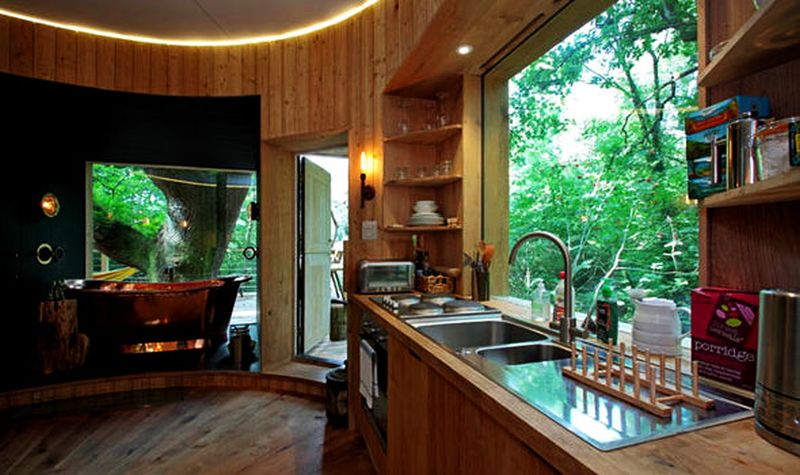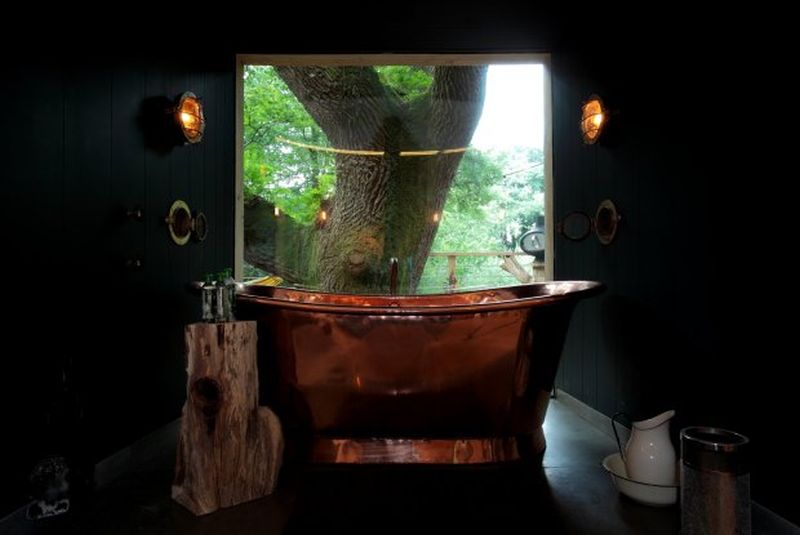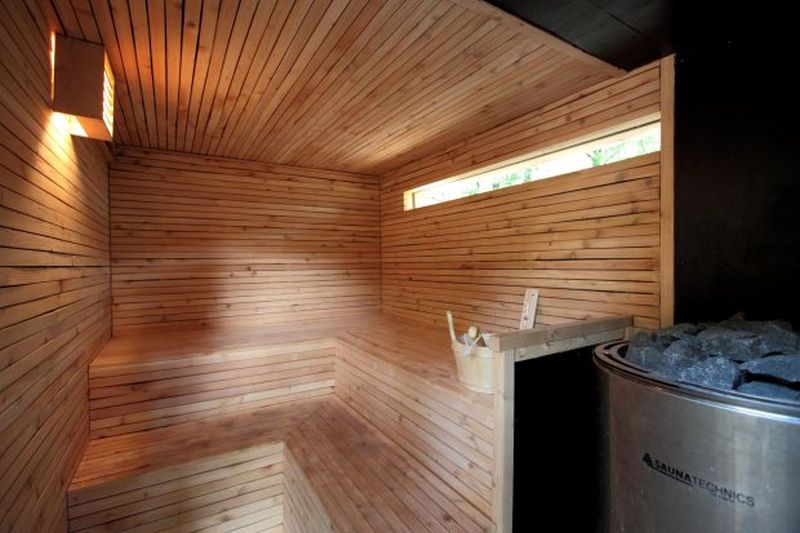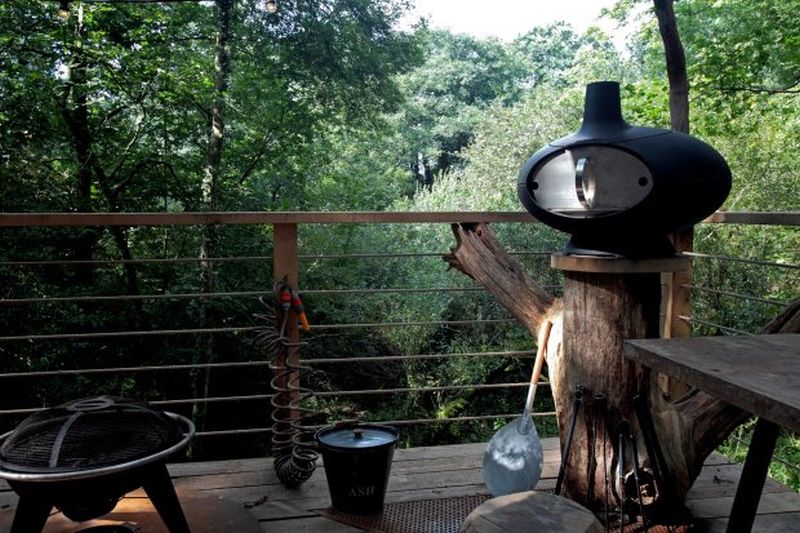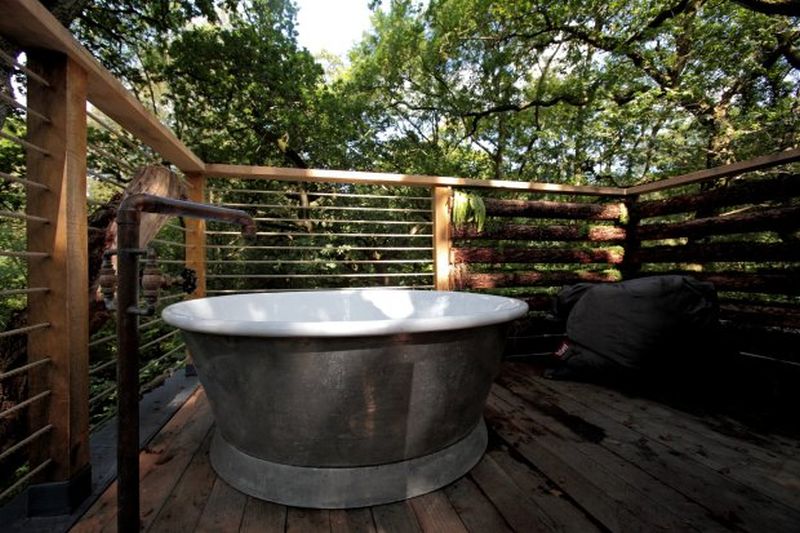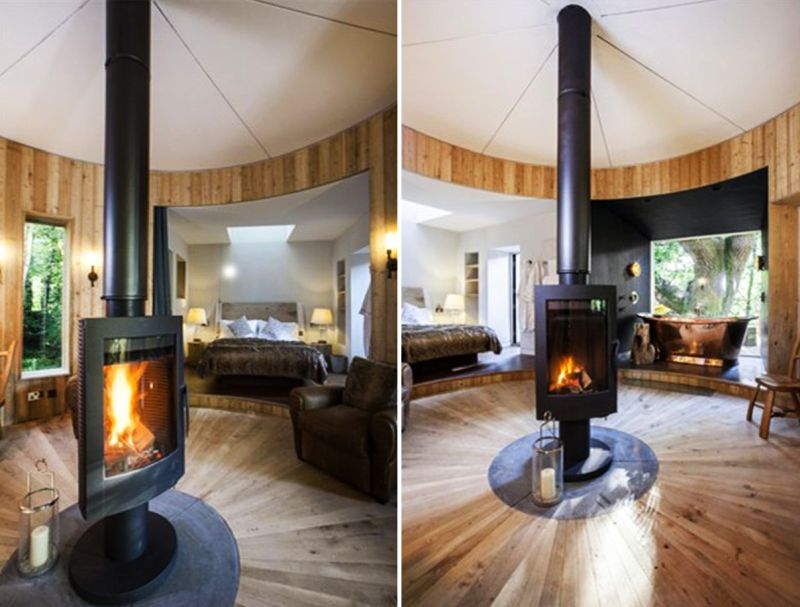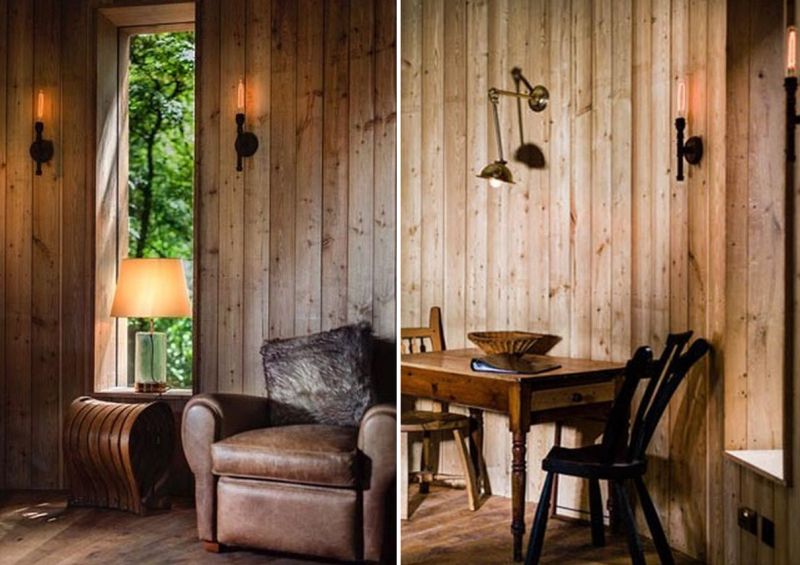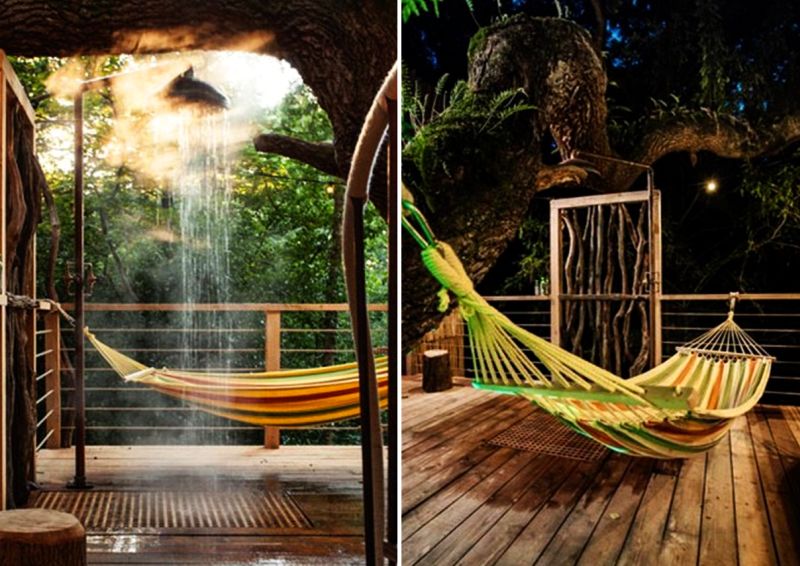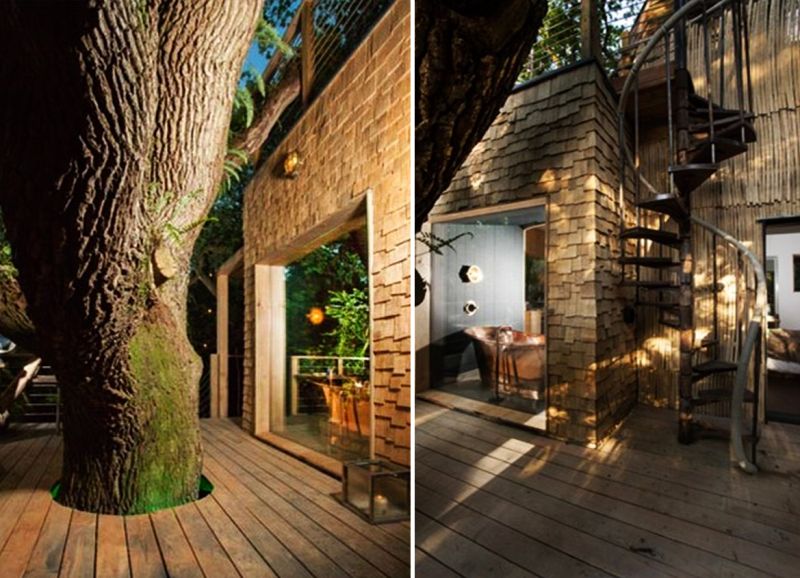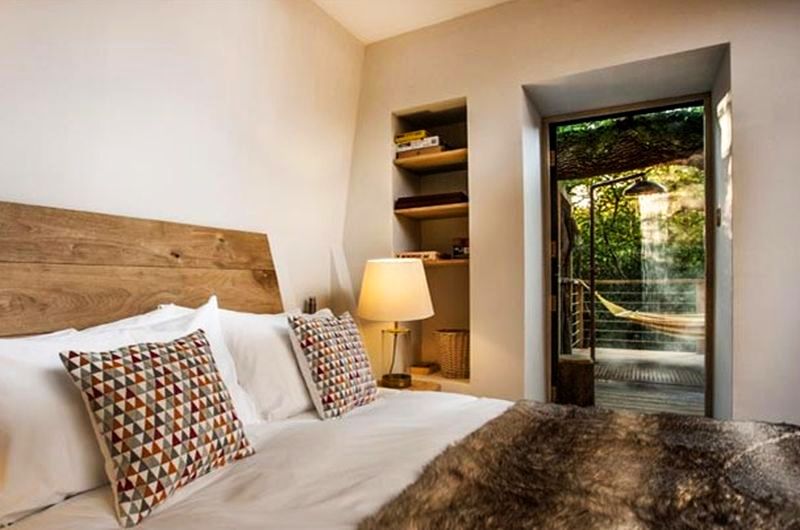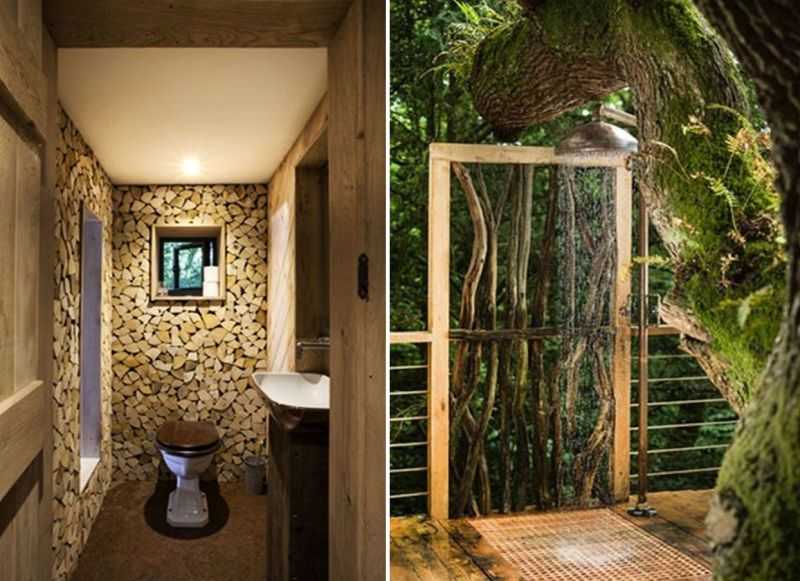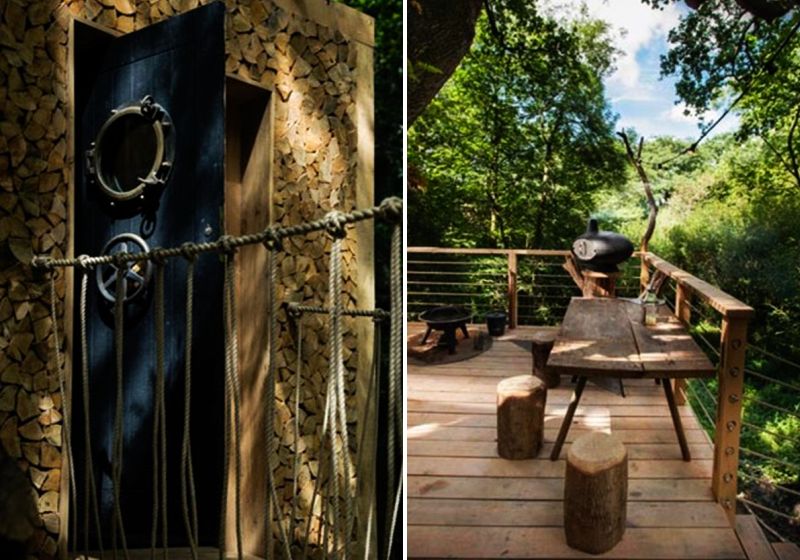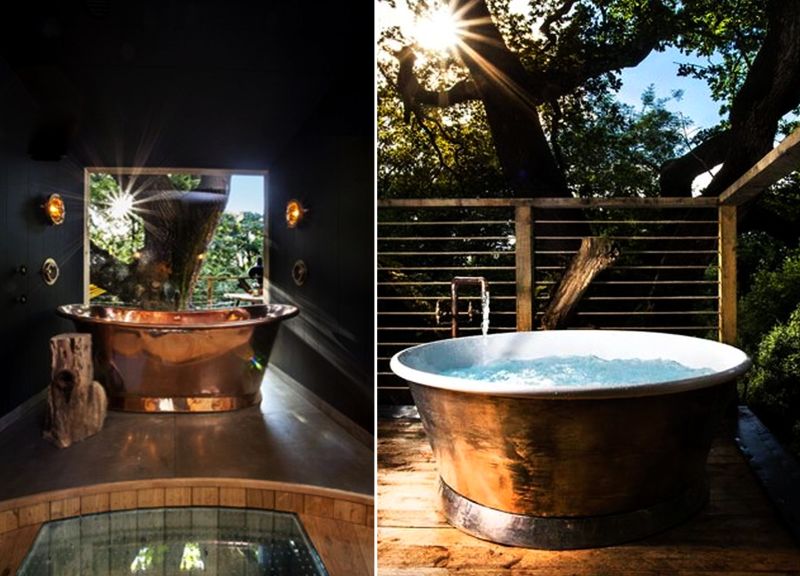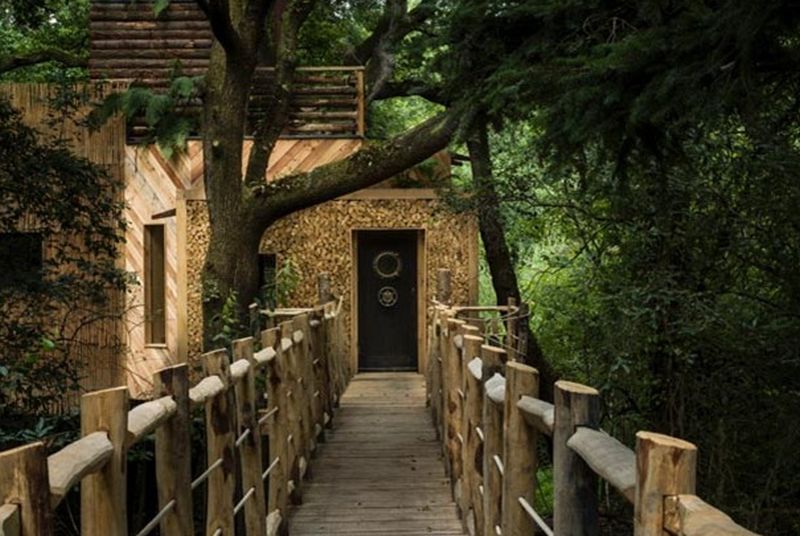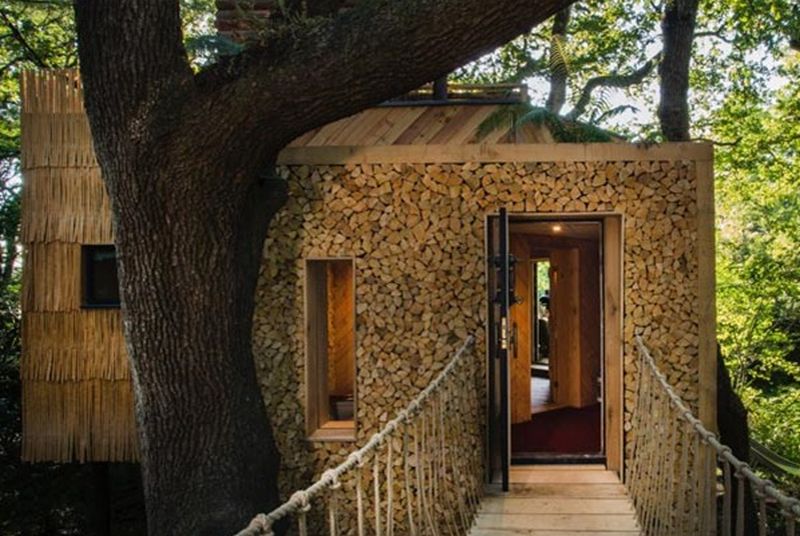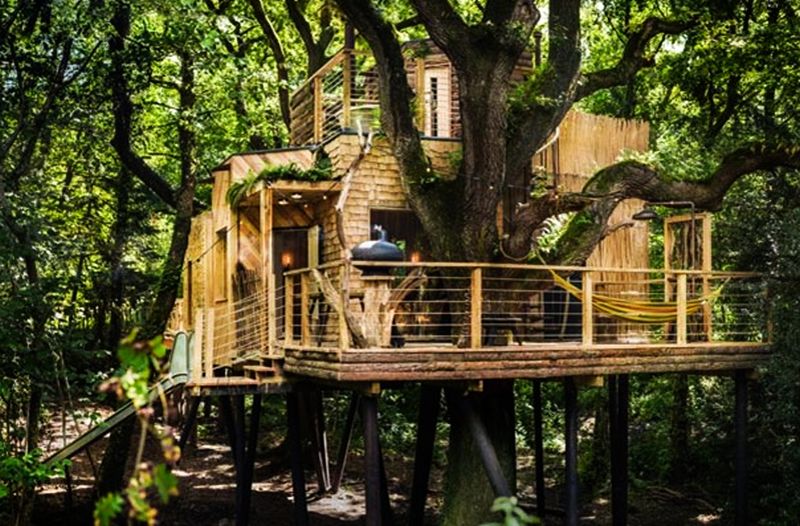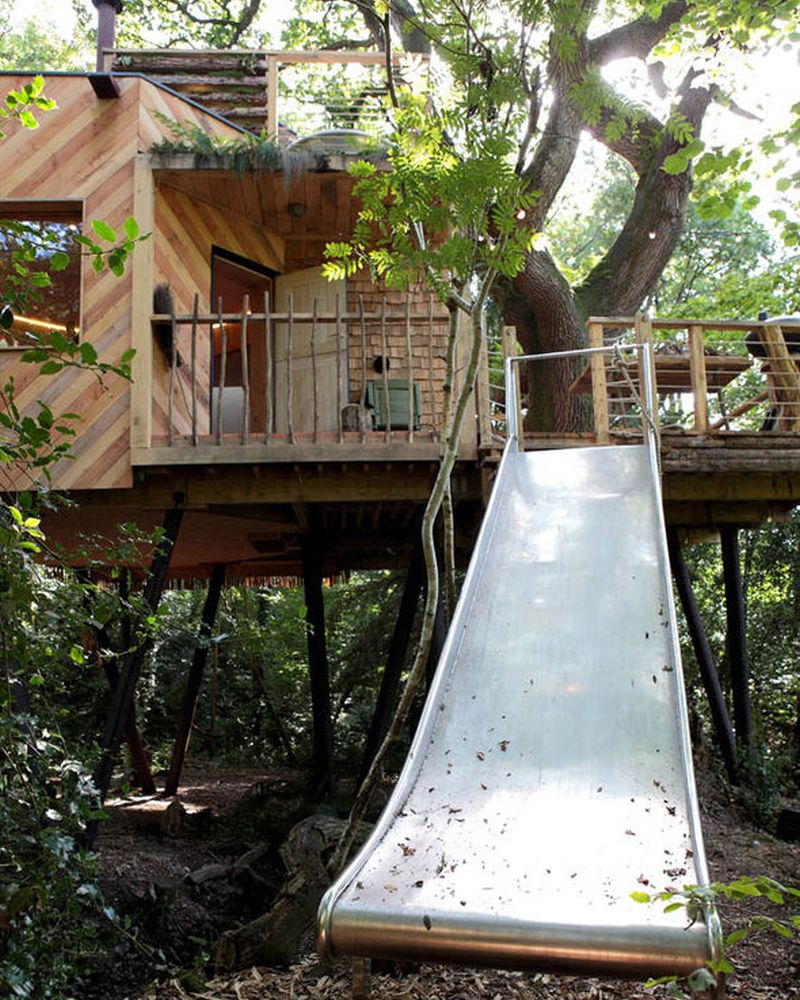 Via: Metro