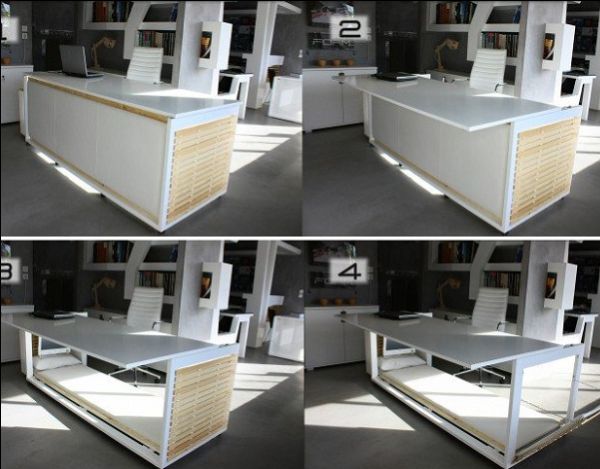 In this fast paced life, many people are obliged to work for long in order to achieve their objectives. Very soon office will no longer be a place where we only work but will also become a place where we live. A work desk that turns into a bed would be a fantabulous furniture piece for all workaholics who wish to turn their office into bedroom.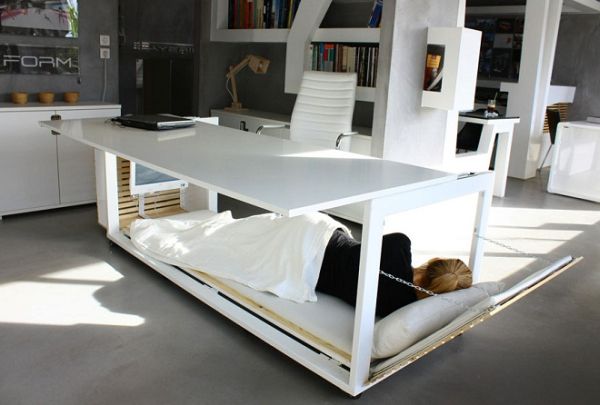 Greek designer Athanasia Leivaditou has designed this desk that can be transformed into a comfortable bed. Called the 1,6 S.M. OF LIFE, this convertible desk can be used to take a nap for a few hours at night when you're striving to achieve your targets.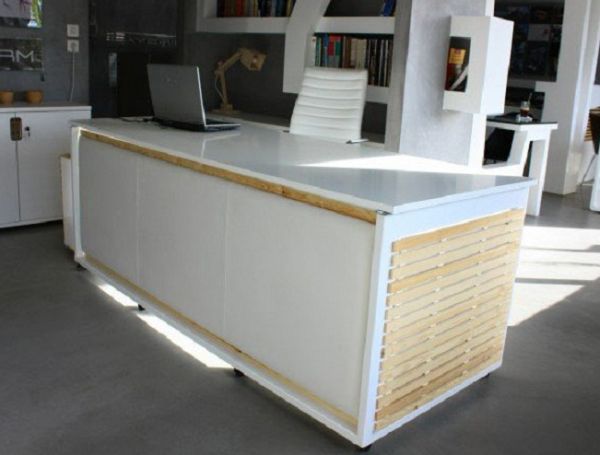 She got the inspiration to design this creative furniture piece while she was studying and working in a confined area of a New York office. Because this amazing work desk cum bed needs a small space, it is therefore a useful furniture unit for a compact room where you can use it as a work desk during the day and convert it into a comfy bed during night.
Via: DesignRulz/DesignTaxi