The world's first Warner Bros. hotel is now open and welcoming guests with open arms. The five-star hotel is located on Yas Island in Abu Dhabi. The US entertainment conglomerate recently set its foot in the hospitality industry with a long-standing partnership with Hilton and Miral – an investment company responsible for the development of Yas Island.
The UAE hotel is named WB Abu Dhabi Curio Collection by Hilton. There are a total of 257 bedrooms in the hotel with three different themes: From Script to Screen, Artist Confidential, and The Vault. Featuring over hundreds of memorabilia from the WB studio archive, the hotel pays tribute to Warner Bros. movies and characters like Harry Potter, Looney Tunes, Superman and many more.
Once you check in, don't be surprised if you are greeted with a warm welcome by superman, or Daffy Duck shows up at room service. The hotel also has a grand dining and fabulous lounge with a relaxing infinity pool which gives a 360-degree view. Furthermore, guests can spend time in the fitness center or relax in the spa. The outside of the hotel features digital screens and a huge Warner Bros. logo.
Also Read: Check Out the World's Highest Infinity Pool in Dubai
On the inside, the hotel has a spiral staircase that features an evolving collection of items dedicated to the rich legacy of WB's role in entertainment. The corridors feature more than 400 images and props. You can spot James Dean's boots and an original drawing from The Great Gatsby alongside other props as well.
Famous characters like Bugs Bunny, Daffy Duck will keep guests entertained throughout the stay, offering memories to cherish for life. The hotel also caters for business meetings and events.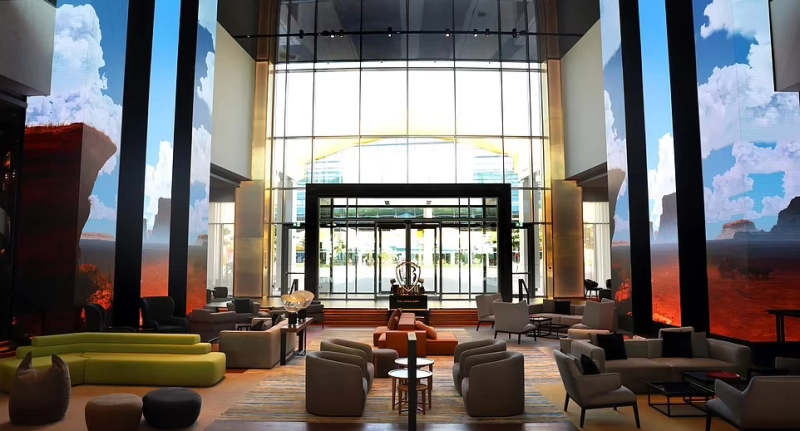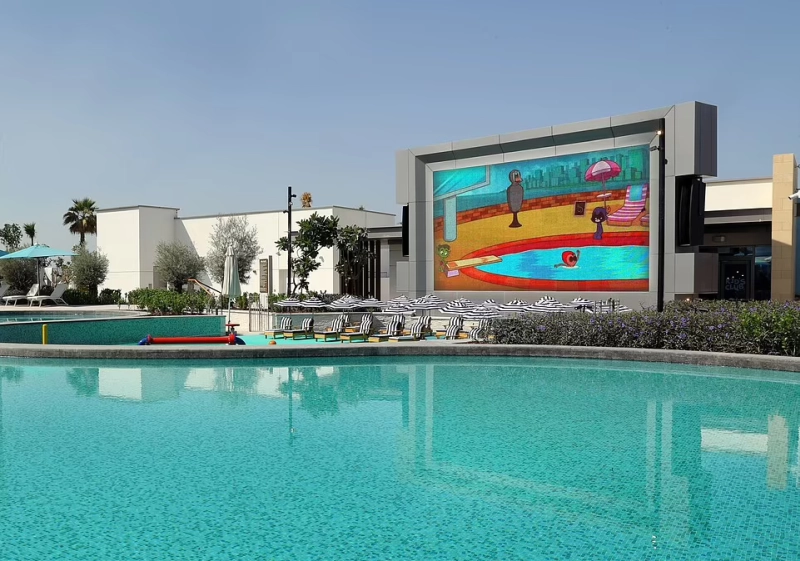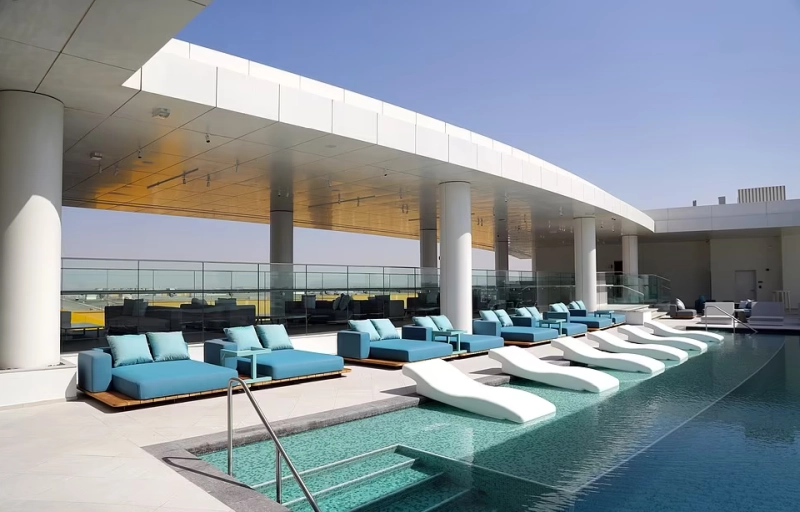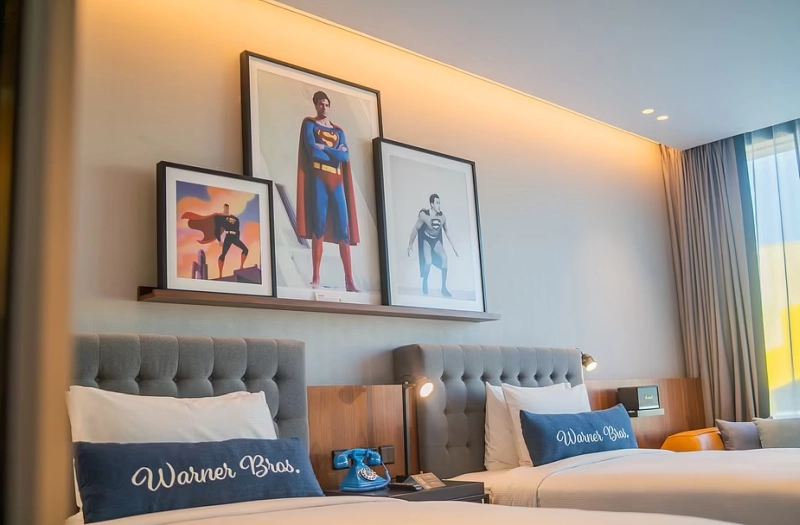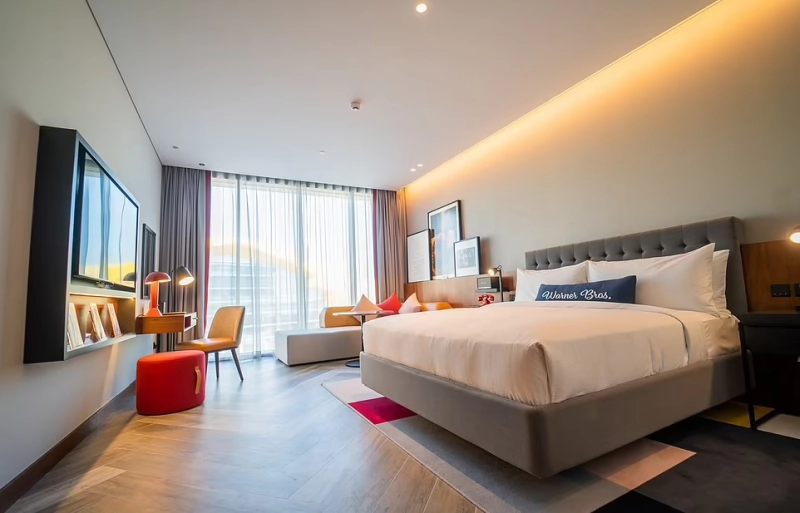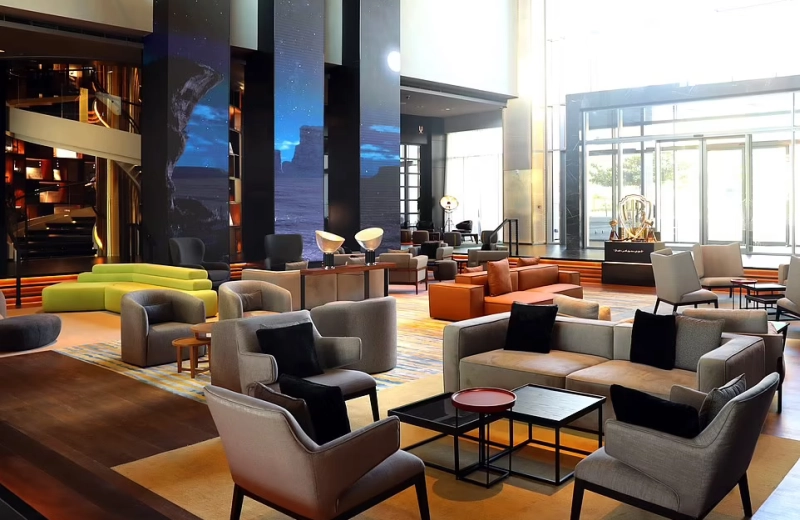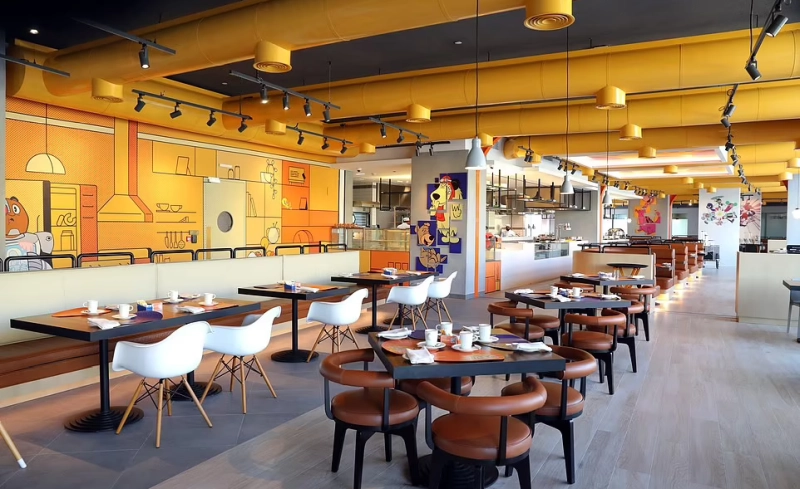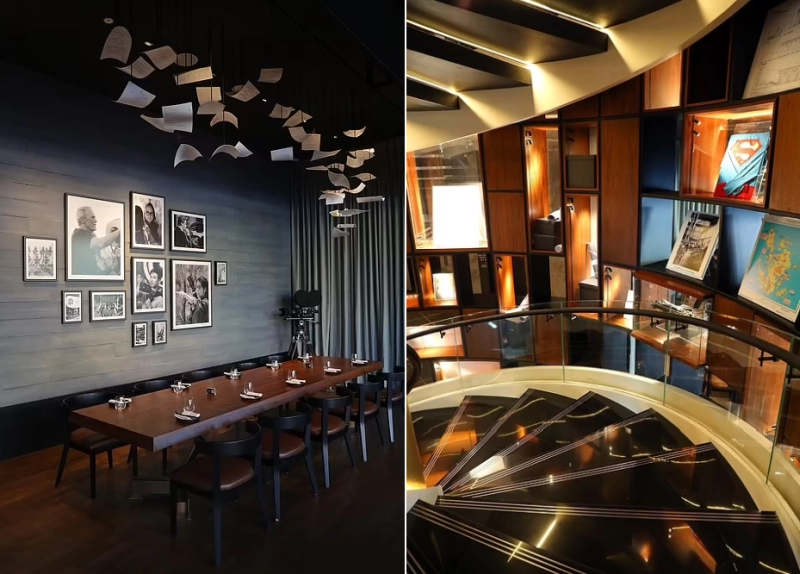 Via: PR