Online network provider HideMyAss (which allows users to access Blocked content) has created unique cat scratchers for your feline friends in collaboration with The Pussycat Riot, a movement showing cats against cyber censorship. These cat toys come with the faces of North Korean leader Kim Jong-un or Russian President Vladimir Putin to promote the firm's new anti-internet-censorship campaign.
This campaign was launched after these two leaders restricted their countries' internet freedom by stopping the citizens to access websites such as YouTube, Facebook, and Twitter. The cat scratchers are created as a form of protest against regimes which deny the rights of citizens to access popular social websites. The bodies of these toys are made from hessian rope with 3D-printed faces that were attached to the post before being hand painted. Moreover, the artists took about 200-hours to finish both these cat scratching posts.
Now, your lovable furry cat can freely take out its claws to scratch either of these toys and have fun all day. But, your pet's fun will cost you the substantial amount as these 1.5-feet tall toys are available for £4,500 (approx. US$7,516).
Does it sound too much? Well, it is well worth for the right cause to support citizens' rights to access social networking sites freely. All the money raised from these products will go to the charity Index against cyber censorship. So, are you ready to support the campaign with your furry friend?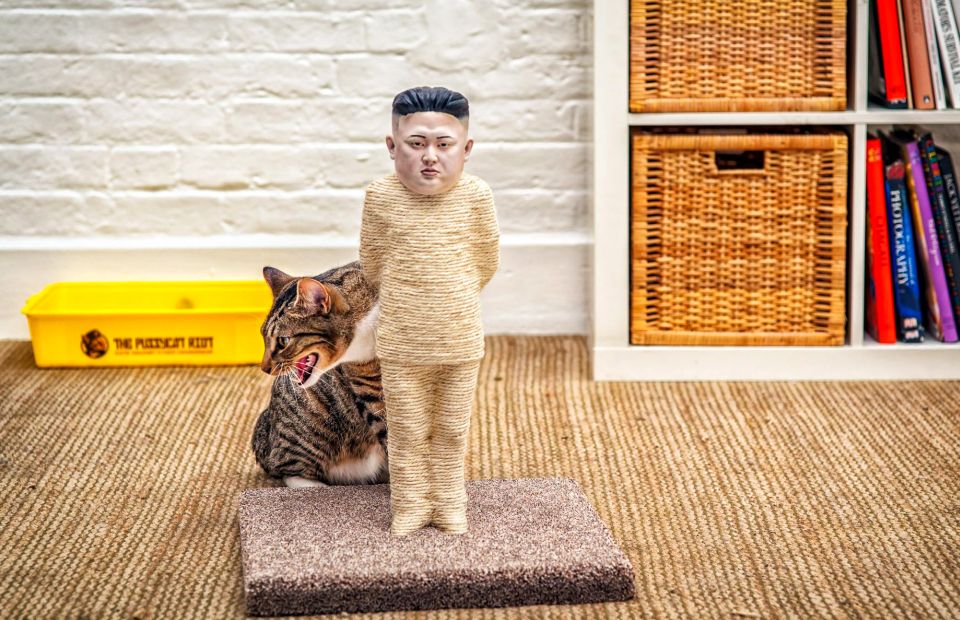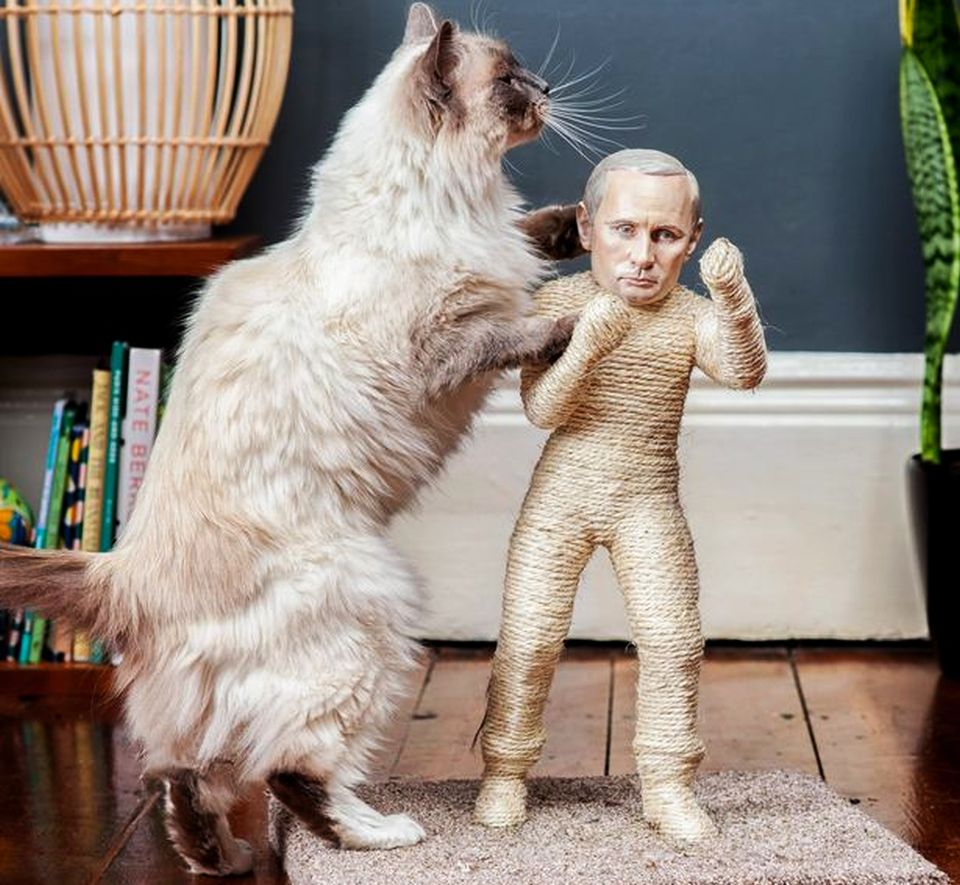 Credit: Mirror