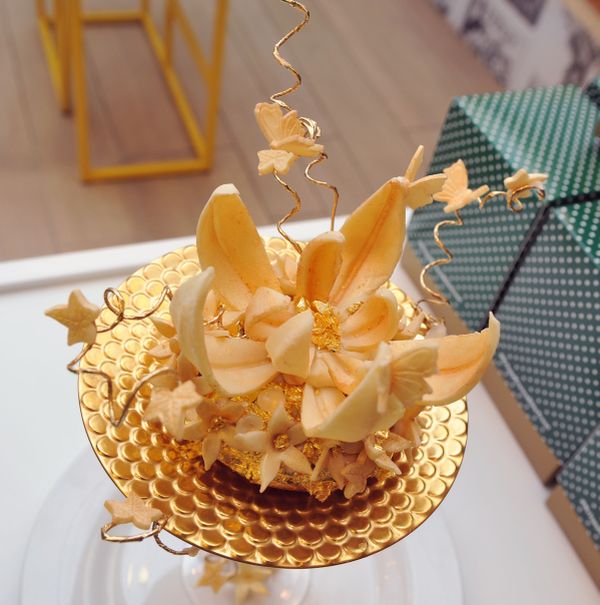 This beautifully designed golden and creamy doughnut is worth £1,000 (approx. US $1682). Well, the hard work and ingredients used in making this doughnut are the reason for its extremely high cost. The golden doughnut took three days to assemble and is made of 500-year-old Cognac, vintage Dom Perignon 2002 champagne jelly, Chateau d'Yquem cream. It is topped with handmade gold-dusted Belgian white chocolate lotus flowers, ivy, blossom and butterflies, edible 24 carat gold, passion fruit glaze, and edible diamonds.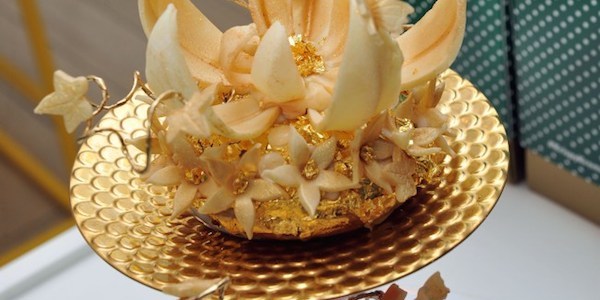 It was created by a restaurant Krispy Kreme for an exclusive event at Selfridges' Oxford Street, London to mark a national doughnut week. The yummy-looking doughnut is unfortunately not for sale, but designed especially as the event's winning prize to Claudine Taylor, make-up artist from London.
Taylor in an interview said,
I was so excited to be selected as the winner of such a fantastic prize – the doughnut looks too good to eat!
As mentioned before, the £1k doughnut is not for sale but you can buy other affordable versions of this doughnut. The less priced versions cost £39.95 (approx. US $67.22) per doughnut at Selfridges. These are also baked and topped with the same ingredients as the most expensive doughnut.
Via: Metro