Inaugurated on December 14, 2016, the world's first 3D printed pedestrian bridge has been constructed in the urban park of Castilla-La Mancha in Alcobendas, just south of Madrid in Spain. The 40-feet long has been created by the Institute of Advanced Architecture of Catalonia (IAAC) with the aim to reflect the complexities of nature's forms.
Developed through parametric design, the bride consists of eight parts, each comprises of concrete layers that are reinforced with thermoplastic polypropylene. This way it has optimized the distribution of materials and minimized the amount of waste by recycling the raw material while manufacturing.
The computational design maximizes the structural performance and is able to dispose the material only where it is needed. This creates a total freedom of forms while maintaining the porosity due to the application of generative algorithms and challenging the traditional techniques of construction.
The resulting design is strong enough to respond to the challenges posed by legislation. Being positioned in a public space, now anyone can now cross the bridge and see for themselves how 3D printed objects can be practically used outdoors.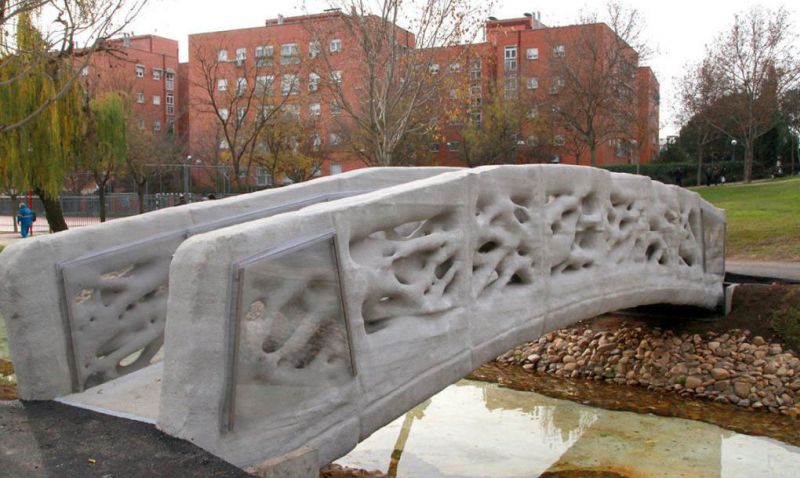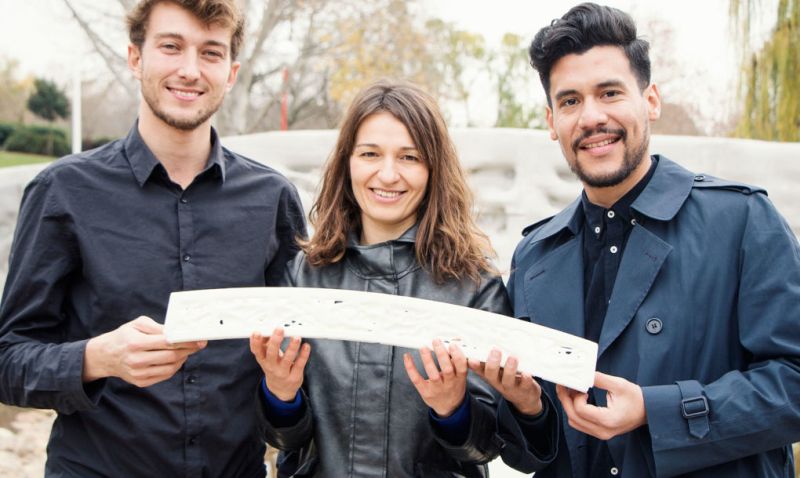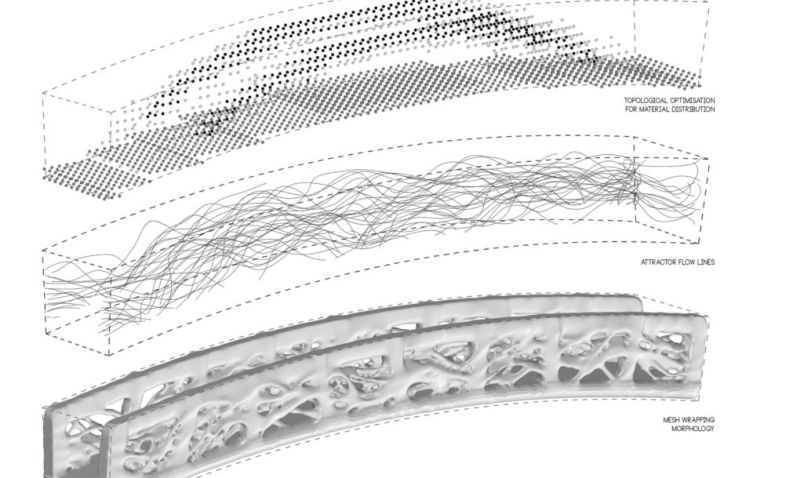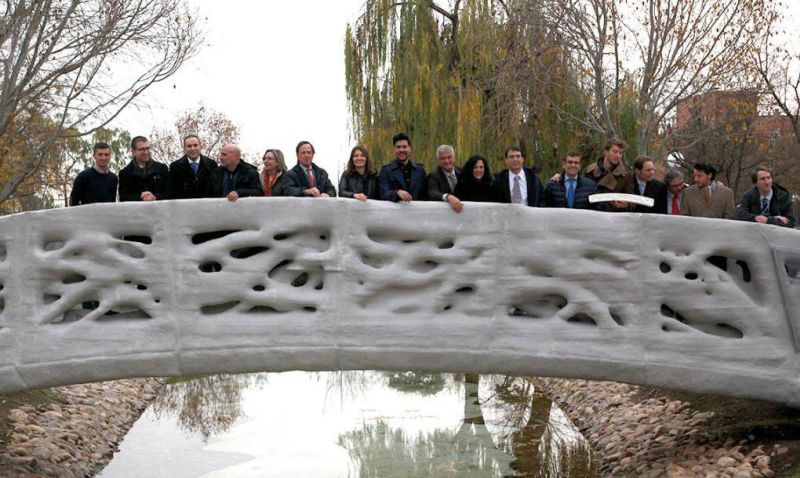 Via: Inhabitat