South African inventor Hans Fouche is well-known creator of 3D printed lawn mower, which was printed through large-scale FFF 3D printer entitled as 'Cheetah.' This time, Fouche along with his co-workers Kobus Van der Walt and Adam Oxford has created the world's first ever incredible 3D printed vacuum cleaner in shape of a vase.
Fouche said in an interview,
We have made a lot of vases. They are so easy to make! While working on the design of a normal industrial looking vacuum cleaner, this vase standing around caught my eye, and to my astonishment, the Hoover motor unit actually fit into it.
The unique vacuum cleaner can very efficiently remove all dirt and debris from every corner of your house. Furthermore when not in use, it acts as a decorative flower pot. So, you can easily decorate interior of your house with this simple cleaning appliance without need of any extra storage space to hide the appliance. The 3D printed parts of the vacuum cleaner including its shell, nozzle and the main tube were all printed over a period of just four hours.
This entire 3D printed appliance is made from total 2kg of ABS thermoplastic granules, which costs only about ZAR 60 (approx. US $5.40). It is indeed an interesting concept to see how a simple looking flower pot in your house can also serve as effective vacuum cleaner. Have a look at the video and images to find out more about its amazing design and functioning.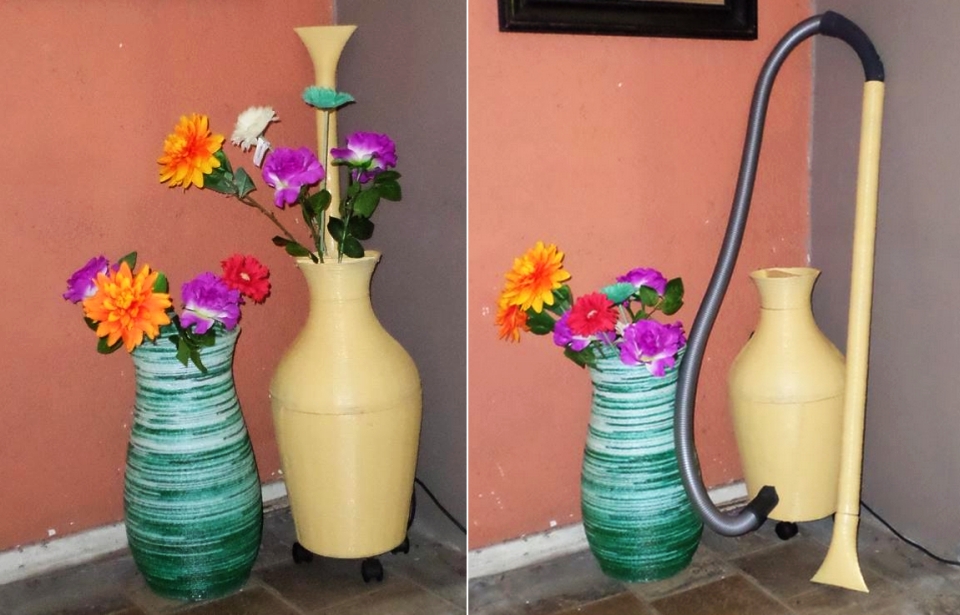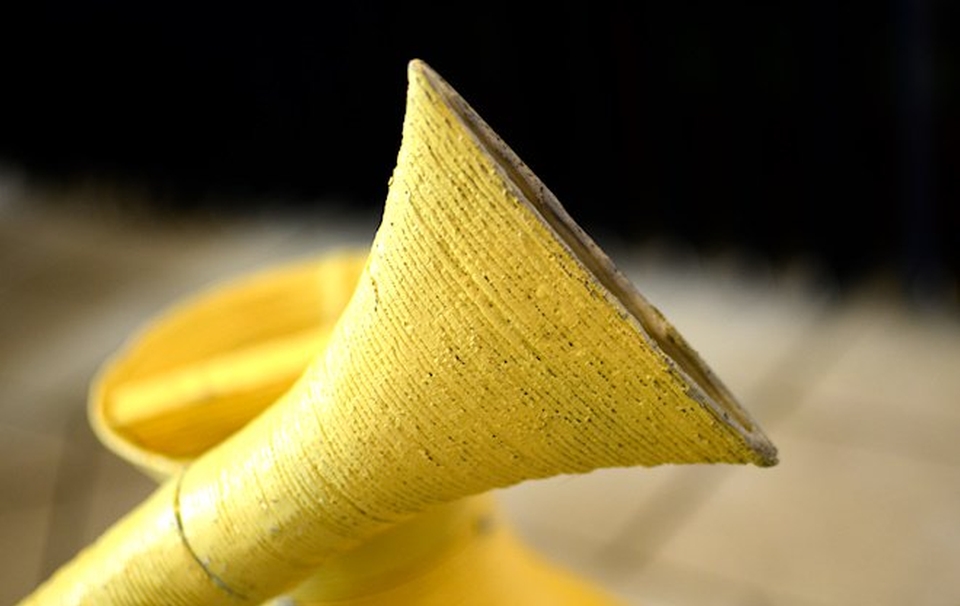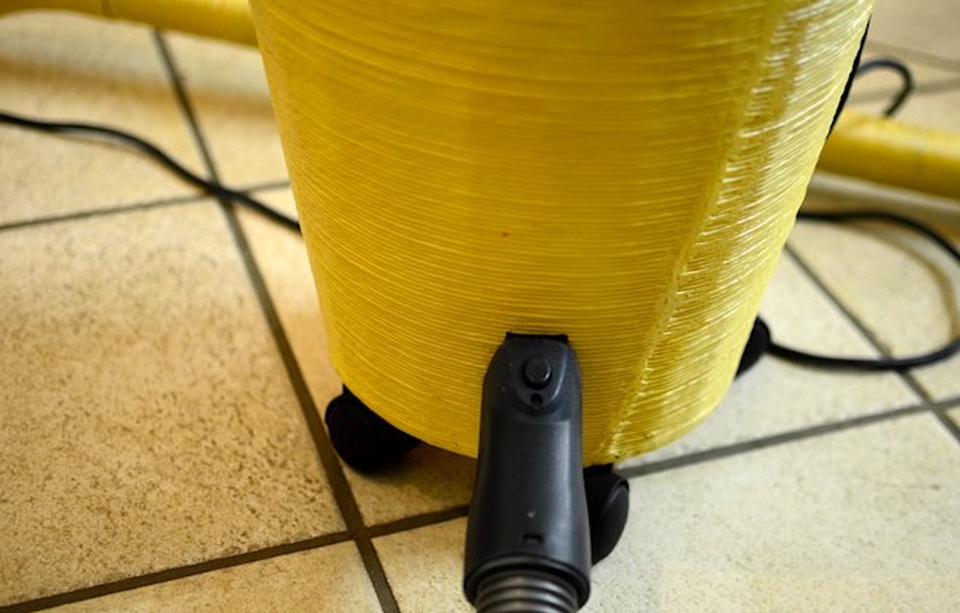 Via: 3DPrint