Just in time for Easter, Carlsberg in London has opened the world's first chocolate pub, which is made entirely from edible chocolate. Wondering what's so different about this bar? Well, besides being made from chocolate, the bar also serves your favorite beer in edible chocolaty glasses.
So if you love beer and chocolate, then this is the best place for you where you can enjoy flavors of both your favorite treat and beverage at the same time. Situated in Shoreditch, the all-chocolate bar has been constructed by sculptor and food artist Prudence Staite. It took him nearly three months and almost half a ton of chocolate to create wall of the Truman Brewery.
Fully-functional bar measures three-meter deep, five-meters wide, and two-meters high. It boasts several features that are quite common in a typical British drinking hole, but all these embellishments and attractions are covered in chocolate.
Dharmesh Rana, Senior Brand Manager at Carlsberg UK, said:
Easter is a big beer-drinking occasion for our consumers and this year, we wanted to do something a bit different. We knew that the British public love beer and chocolate, so we're delighted to bring them together to create probably the best bar there could be. We pride ourselves on turning the ordinary into the extraordinary, and by creating a world-first chocolate bar, we feel that we've done just that.
Furthermore, chocolate-themed furnishing and serving bowls add more to the charm of this unique bar. Aside from chocolate bar stools and chocolate television screen, the pub even features a section that's designed especially for fans of dart game. This particular spot is where they can show off their skills.
If you want to have a good time while tasting these chocolaty glasses and awesome beer, you must hurry up – as this bar will remain open only for a limited time.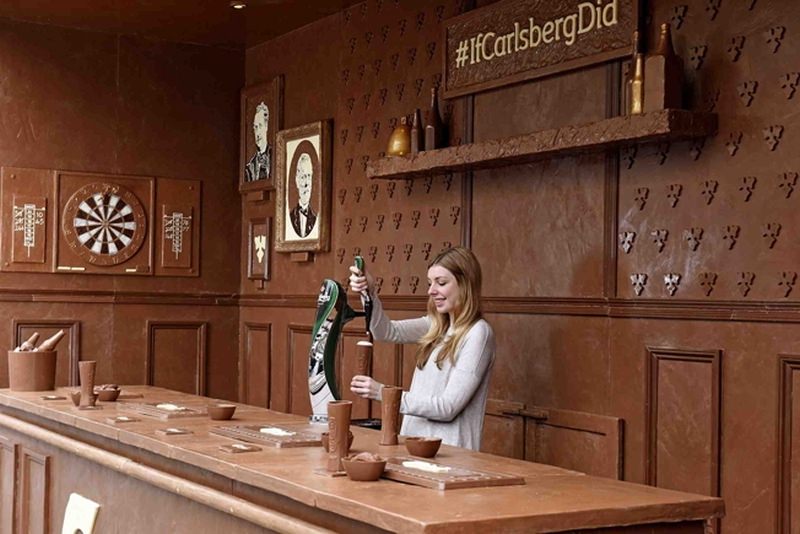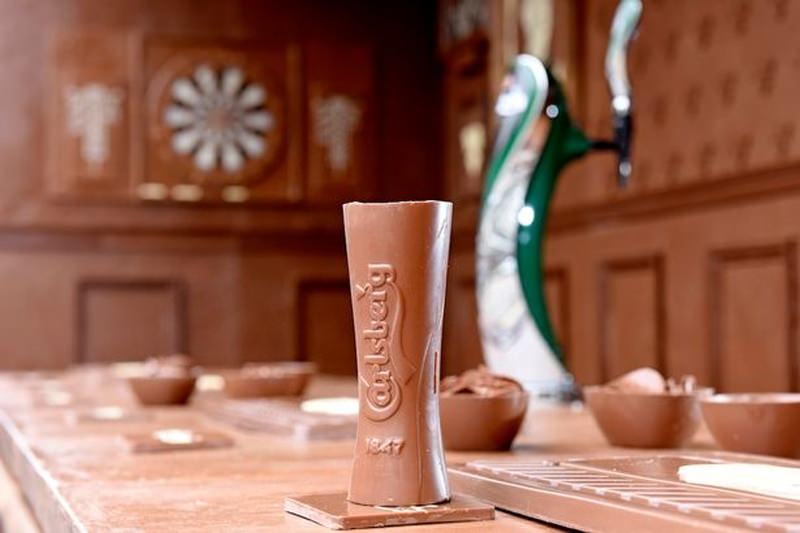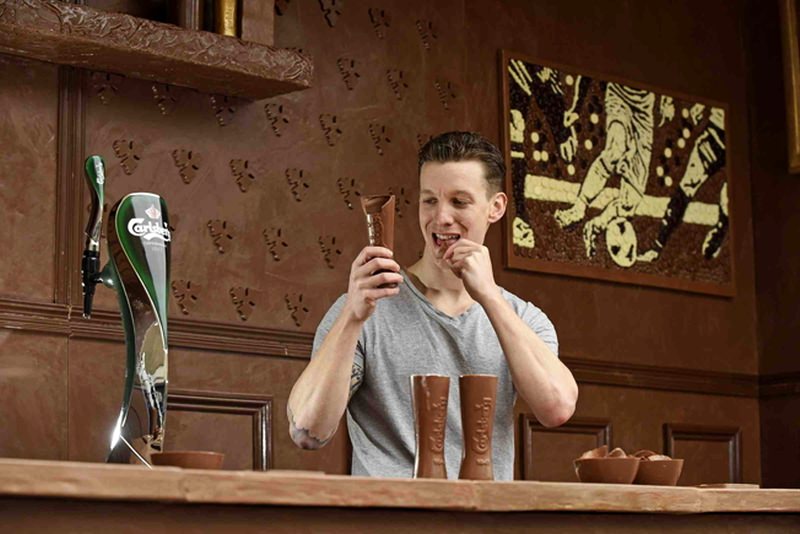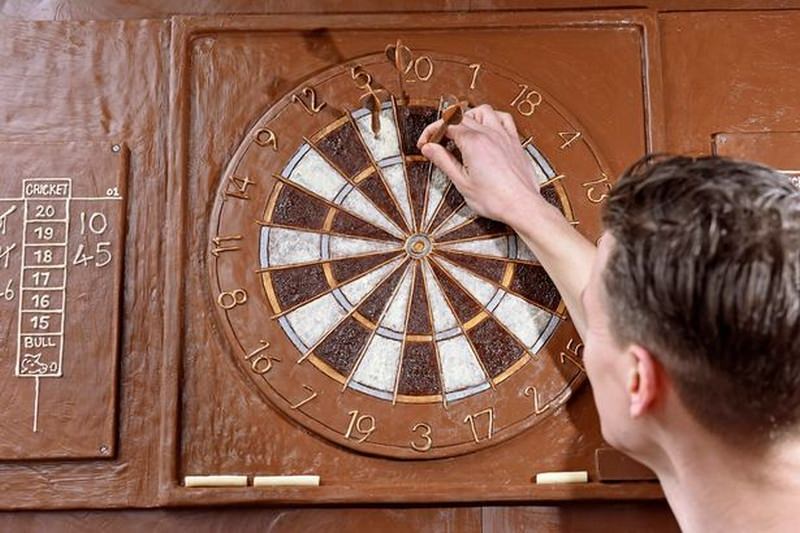 Via: Mirror