A joint venture among local property developer Far East Organisation, construction and civil engineering firm Woh Hup (Pte) Ltd and Hong Kong holding company Pronus Ltd has resulted in the development of the world's first composite lift. Unveiled by Singapore Lift Company (SLC), the lift is made from composite materials including fiberglass and carbon fiber-reinforced polymers.
These composite materials make this lift 10 times lighter than a normal lift of the same capacity. This means it won't require a counterweight to help its motor to move the lift, hence maximizes shaft space. The innovative lift is called "8" because of three reasons – first reason is that it has an eight-year warranty on all SLC-manufactured parts, the second one is that its installation timeline is eight times faster than a traditional lift, and the third is its capacity to transport eight passengers comfortably.
However, the manufacturing costs of 8 are similar to those of traditional steel lifts, but the company claims that it saves time and labor. Moreover, the benefit of lift shaft space may appeal to property developers.
8 has already obtained approval for its design concept from Liftinstituut, a leading certification organization for lift and escalator safety in Europe. But it still has to undergo few more tests to check that every part works well in the real world. SLC is hoping to make 8 commercially available in Singapore by Q3 this year.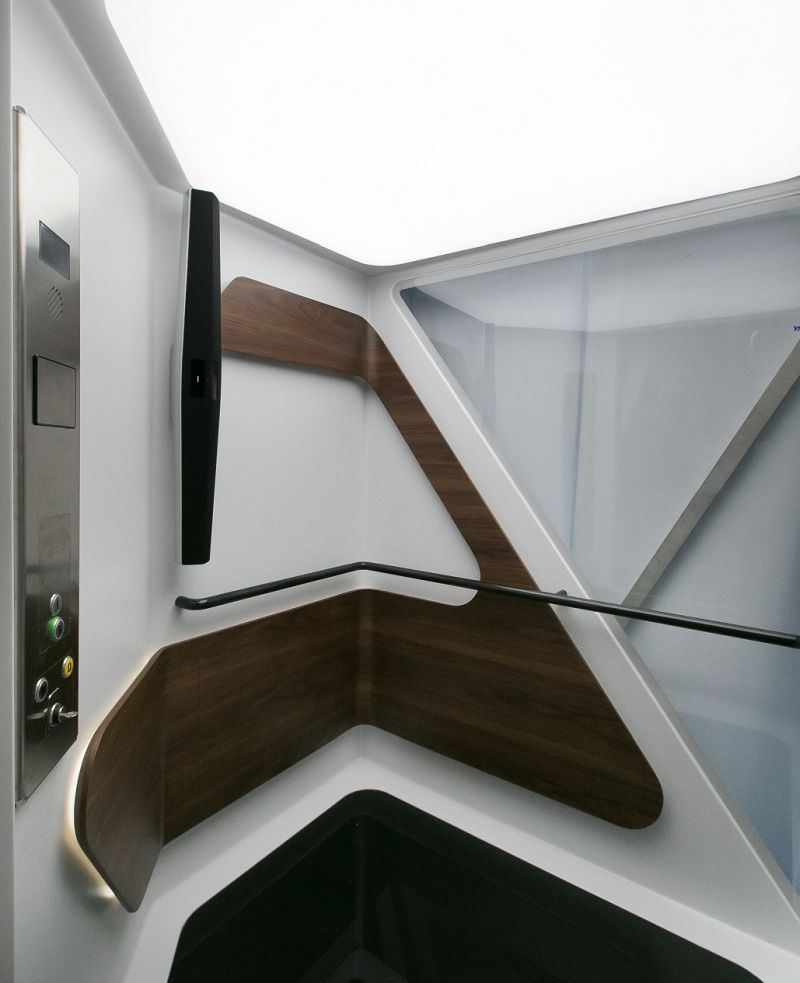 Via: NewsAsia