JWT London had created an exciting ad campaign for Mr Kipling, UK-based largest manufacturer of cakes, pies and baked products since1976, by forming a giant edible billboard at Westfield shopping center in London. But, what is so exciting about this huge billboard? Well, the billboard was made entirely out of 13,360 tiny cakes of various flavors.
This delicious mouth watering poster was unveiled at the shopping center on 4th September 2014, for cake lovers to be a part of the firm's 'Life is better with cake' campaign. Few people from the public also helped the artists in the construction of this creamy billboard. It was a great way to raise awareness of the company's new campaign by involving masses as well.
Lisa-Jo Harvey- senior brand manager at Premier Foods said,
We can't think of a better way to show people that life is better with cake than to create an edible poster made out of thousands of our exceedingly good cakes.
The billboard was surely an eye-candy that attracted many bystanders at the shopping mall. The billboard was on display for about 8 hours and later was deconstructed with free cakes given out to passersby, while sharing happiness with everyone present at the event.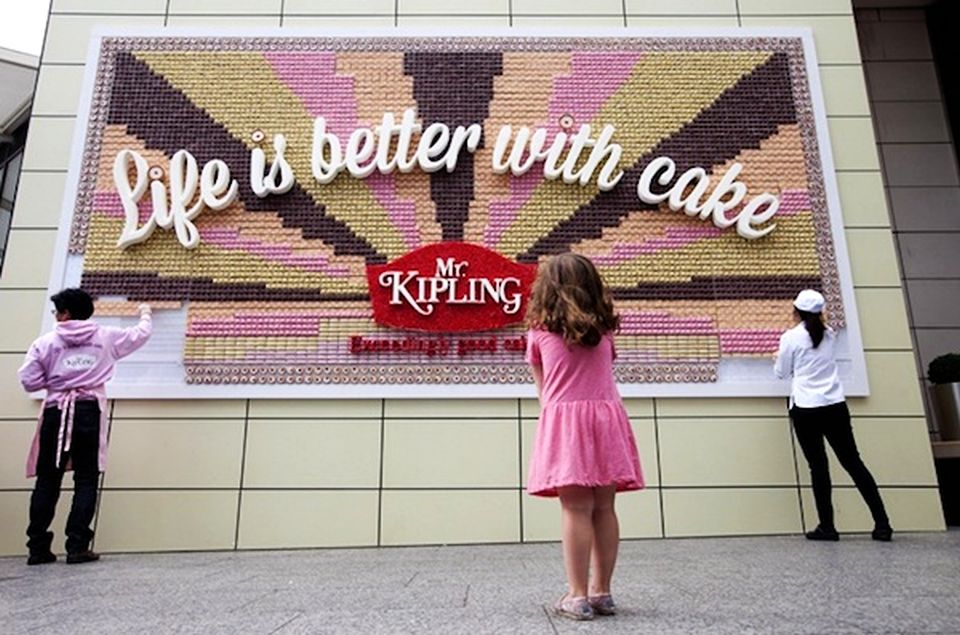 Credit: Campaign