Although very less amount of food products are grown in urban cities, but a new Dutch collaboration is aiming at growing more food in cities for increasing population. To be built in the port of Rotterdam, the Floating Diary Farm will a home to 60 dairy cows. It is expected that the urban farm will be able to produce varieties of local milk, cheese, cream, butter, and yogurt.
Floating Farm is a result of partnership between three companies: Dutch Agriculture and Dairy sector, Uit Je Eigen Stad runs urban farms in cities across the Netherlands, and Beladon, an authority on floating structures. The farm will measure 40 x 32-meters, which are enough to provide a comfortable living space to dairy animals. The design can also be scaled up to accommodate 200 cows with a daily milk output of 11,000 lb.
Grass for feeding the cattle will be grown inside the farm under artificial lighting conditions. Urine produced by the cows will drain through the floor and into an air-tight storage facility. On the other hand, manure will be collected and stored separately. Furthermore, a biodigester will be installed in the farm to turn the manure into biogas and fertilizers.
The entire farm will be powered by solar panels and turbines, hence it will not be dependent on external sources for electricity. It is indeed a good initiative to grow healthy food within cities. The construction of the first Floating Farm will begin this month and is expected to be completed in December. But the farm will start the proper production of dairy products from January 2017.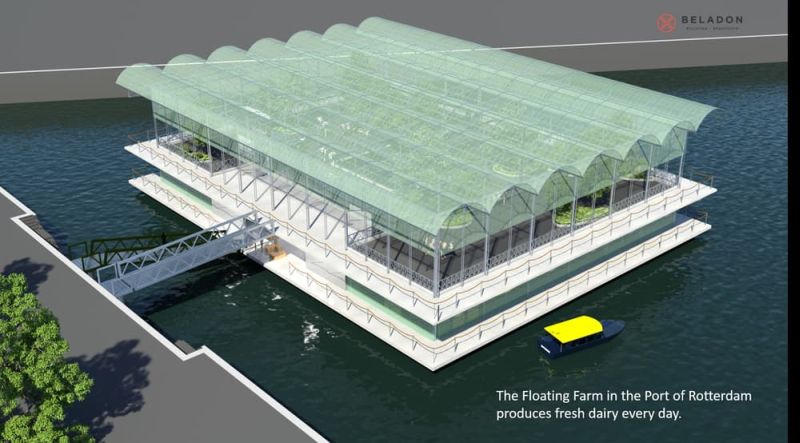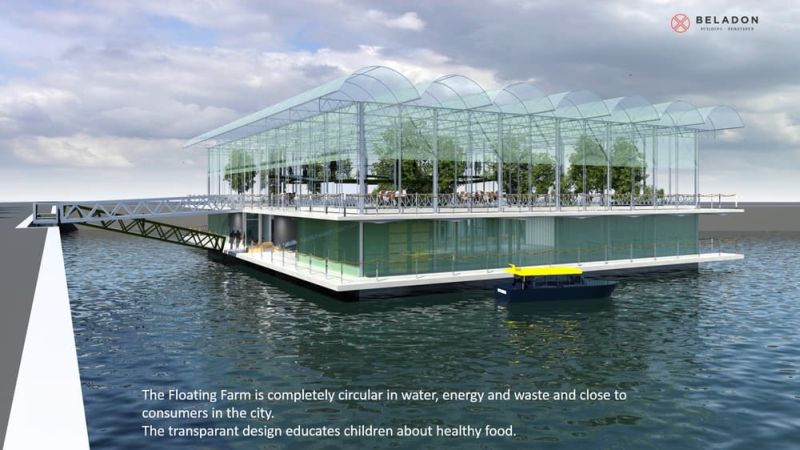 Via: Gizmag