While everything is internet-connected in this digital era, why to make poor trampolines feel left out? Probably with the same thought in mind, one Australian company has come up with the world's first smart trampoline. Titled Springfree Trampoline, this intelligent outdoor device can encourage kids to play outdoors, while keeping tab on their physical development. Besides that, the smart device is also aiming to keep busy mums healthy, while playing with their kids.
Wondering how could a gaming device help you achieve good health? Well, the revolutionary smart trampoline comes with four built-in sensor pads that connect to your Android or iOS devices via Bluetooth. Further the device is integrated with Tgoma software that takes gaming outside to make your routine more active.
Once the accompanying Tgoma app is installed on your smartphone, it offers you nine jumping games including kid-focused activities along with fitness regimes for adults. When playing, the users actually have to jump around to be active. Meanwhile, the smart sensors will collect the feedback and drives your game further. This way busy mothers can schedule an active day for themselves, as well as their children.
The smartphone app informs the user that when the smart trampoline is activated and how many sorts of jumps are taking place, along with appropriate session times. So, mothers can keep tab on their children's activities even when they are not around.
The company announced its pre-sales in May in Australia, and the shipping of the orders will begin sometime in October. However, there's no word on its worldwide launch so far. But you may surely catch it in action in the video below.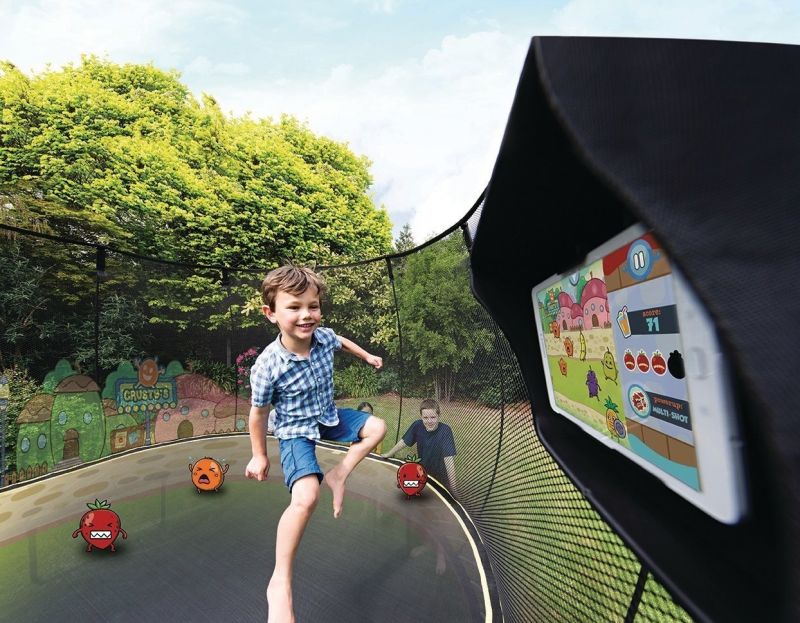 Via: PRNewswire