Warner Bros. in collaboration with Miral, Abu Dhabi's creator of destinations, is slated to open the world's first Warner Bros. branded hotel. Dubbed the WB Abu Dhabi, the hotel will come up on Yas Island adjacent the award-winning Warner Bros.' indoor amusement Park. This $112-million hotel project is under construction and is slated to complete in 2021.
Pam Lifford, President of Warner Bros Global Brands and Experiences, said,
Following the successful debut of Warner Bros. World Abu Dhabi, we are thrilled to expand our presence in the region with the studio's first-ever branded hotel. This new venture will pay tribute to Warner Bros.' legacy of rich entertainment, offering fans a unique way to experience their favorite brands and characters.
The WB Abu Dhabi will span over 8 levels with over 250 rooms with furnishings and decor inspired by Warner Bros.' films, TV shows and cartoons. There will also be restaurants, a premier spa, fitness club, and a shaded rooftop pool.
Families will be able to enjoy a range of leisure amenities, including a child-friendly pool as well as indoor and outdoor Kid's Club. There will also be facilities for business and leisure guests, including a large ballroom, meeting rooms, and a fully-equipped fitness center and beauty parlor.
Also Read: World's First 3D Printed Luxury Hotel Kisawa Sanctuary Coming up in Mozambique
Yas Island is already famous for the Warner Bros. World theme park, WB Abu Dhabi hotel will surely attract more visitors globally after its completion.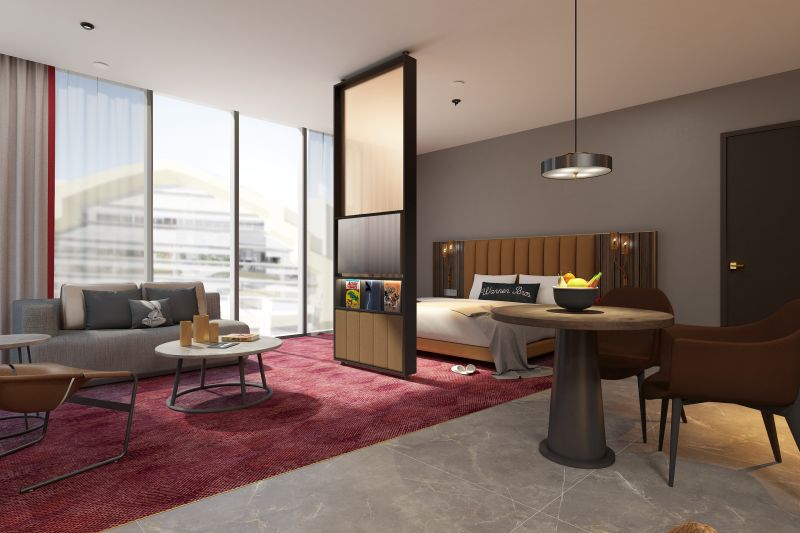 Via: PRNewswire