Australia-based David Richards has recently created the World's largest display of Christmas lights. But what makes it more amazing is the fact that this largest Christmas lighting has even found its place in the Guinness World Record. Officially switched on at 20:45 Australian time, the team of adjudicator confirmed that the dad of two has successfully set his third Christmas-themed world record by illuminating Christmas lights on an artificial tree.
According to Guinness World Records, Richards had broken the record for most lights on an artificial Christmas tree that had been held for five years by Universal Studios Japan in Osaka. The artificial tree features 518,838 individual lights that contains 12,000 bulbs and is decorated with baubles, flashing presents that's further topped by a 1.5 meter Christmas Star.
Working with a team of volunteers like electrical engineers, structural engineers, welders, carpenters, masons, steel fixers and an army of SIDS and Kids ACT volunteers- Richards, lawyer and businessperson by profession, was able to erect the dazzling display on a 22-meter tall steel tree.
Locally known as 'Christmas Lights Man,' Canberra-based Richards has also earned two Guinness World Record titles i.e. "largest image made of LED lights" and "most Christmas lights on a residential property."
Raising money for Australian charity, SIDS and Kids, the Richards family has been hosting and creating these Christmas extravaganza every year for the noble cause. Having lost their one-month-old son in 2002, the couple is very fond of the organization and from then on have been working hard to bring people together on Christmas and to donate for SIDS.
David Richards and his team of volunteers beautifully set an example to the world that how Christmas can be celebrated not only for the togetherness of a family, but also for the whole city/globe.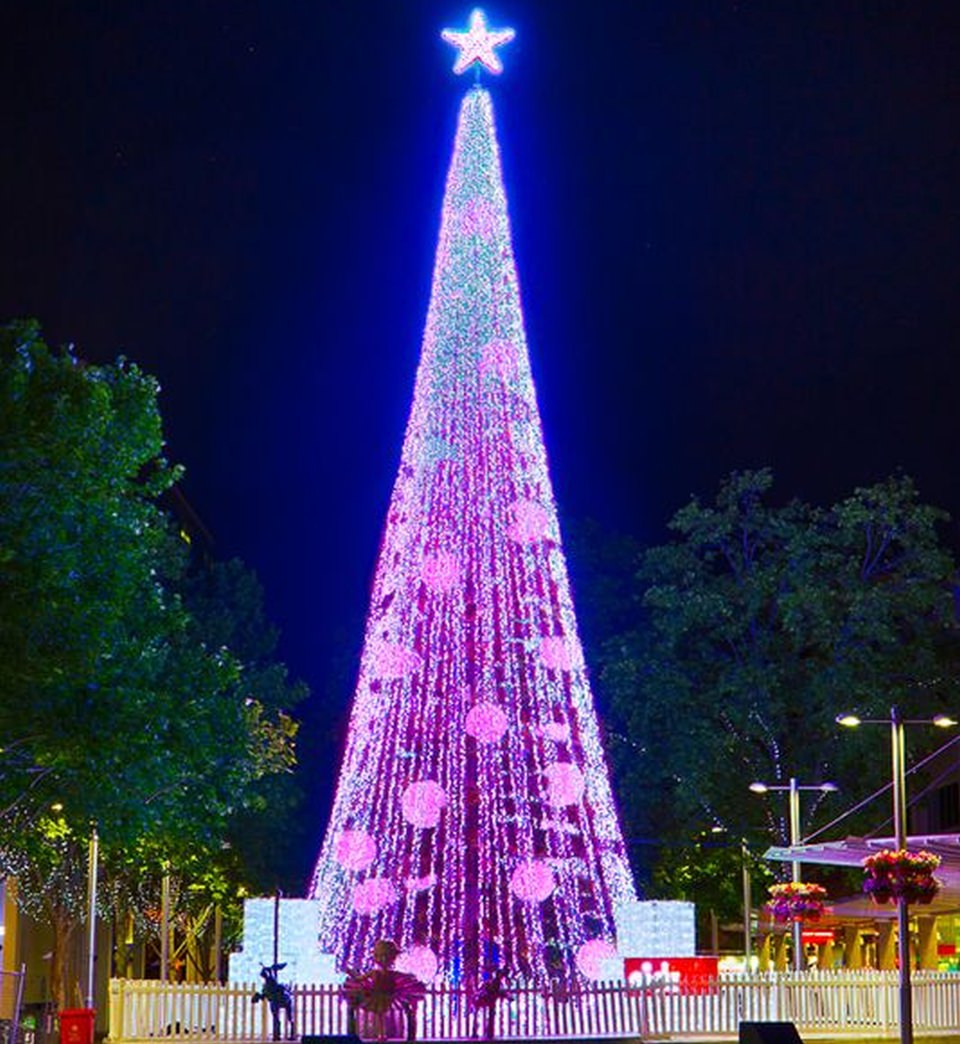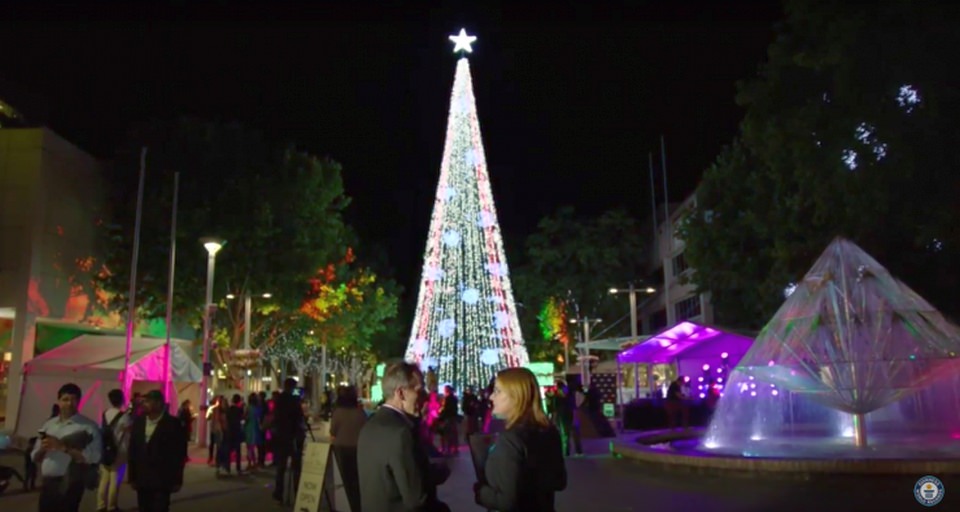 Via: GuinnessWorldRecords