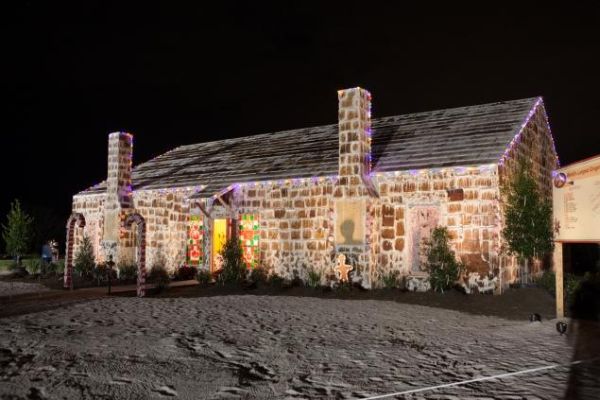 World's largest gingerbread house has been constructed in Texas by the A&M Traditions Club to raise money for a local trauma center. The 39,201.8 cubic-foot gingerbread house was completed on November 30 and is made using 1,800 pounds of butter, 7,200 eggs, and 3000 pounds of brown sugar and 7,200 pounds of flour. The house won the Guinness World Record for the world's largest gingerbread house breaking the previous record held by a 36,600 cubic-feet home built inside Minnesota's Mall of America in 2006.
This amazing home built on the Traditions Club grounds packs about 35 million calories and measures 60 feet by 42 feet rising up to a highest point of 20.11 feet. The project was undertaken by the Texas A&M Traditions Club in Bryan, Texas to benefit the St. Joseph's Level II Trauma Center. The club members had a huge challenge in front of them while building the structure because to enter the record books as the world's largest gingerbread house, the entire structure had to be edible on the outside.
The house has raised $150,000 in less than a week and has attracted about 600 people per night. The visiting fee to the world's largest ginger house is $2 for children and $3 for adults. The house will be up until December 14.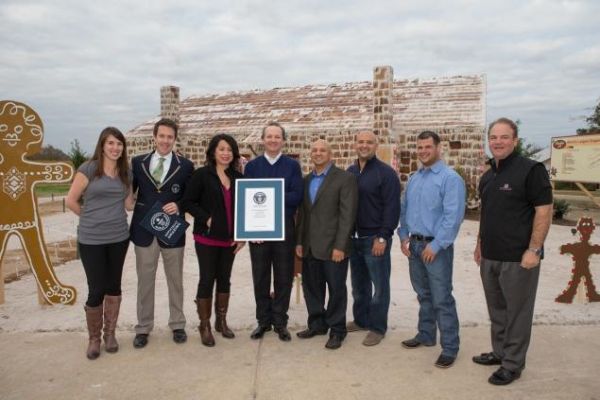 Via: Dailymail/NYdailynews