The world is full of expensive dishes that are made of rare and costly ingredients. You may also find a number of eatables holding a world record. Case in point is the world's most expensive milkshake by New York-based restaurant Serendipity 3 that's already known for creating $295 most expensive hamburger. Recognized by Guinness World Records, it costs $100 and is made of several luxurious food items.
Created for the National Vanilla Milkshake Day held annually on Wednesday 20 June, the milkshake is served in a special glass decorated with more than 3,000 Swarovski crystals. The glass is designed by master artist Kellie DeFries while ingredients are picked by the famous chef Joe Calderone.
Joe Calderone says;
It is such a pleasure and such an honor to be awarded the Guinness World Records title for teh most expensive milkshake. I am thrilled to add this accomplishment to our growing list of record-breaking food items. It was exciting to develop such a unique recipe and I hope our customers enjoy every drop of this creamy, rich milkshake.
The Serendipity 3's milkshake is made from Jersey milk with high-fat content, Tahitian vanilla ice cream, Devonshire luxury clotted cream, Madagascar vanilla beans, 23K edible gold leaf, and whipped cream, and Luxardo Gourmet Maraschino cherries for finishing touches.
Also Read: World's First Electric Cake, Well that's a Shocker!
These grand ingredients collectively make it the world's most expensive milkshake. If you've got a lot of money sitting in your bank account, it surely is an impressive way to spend it.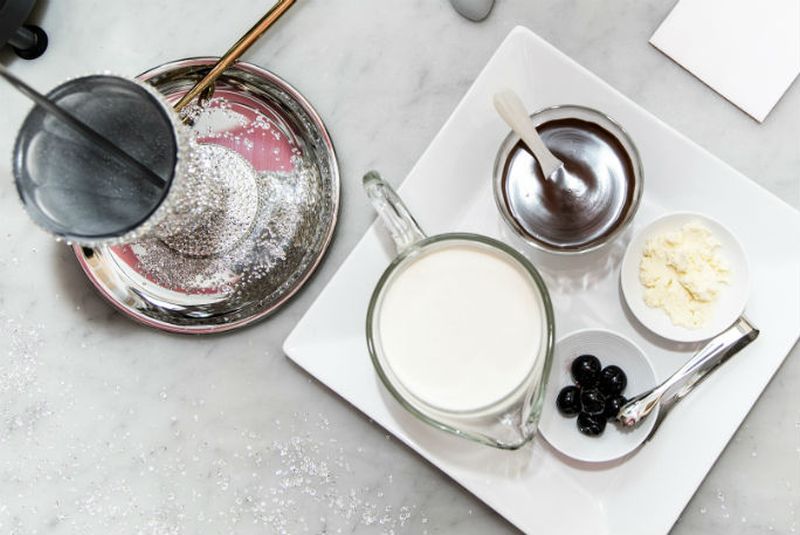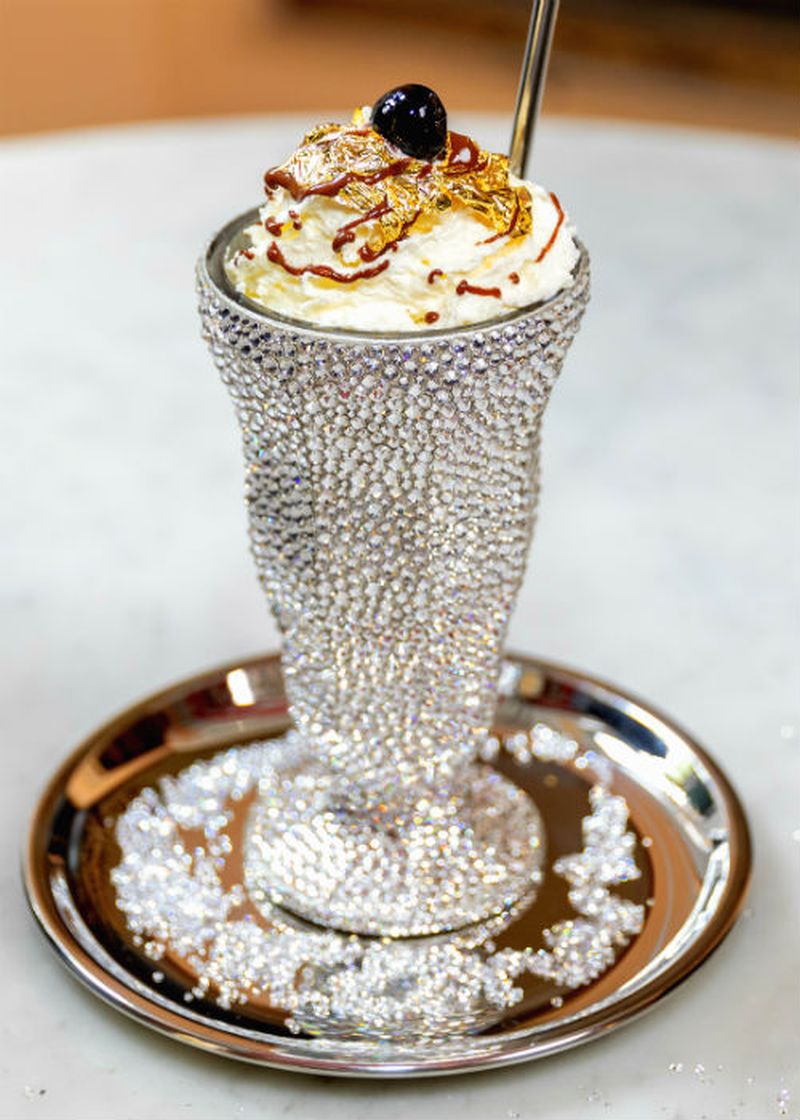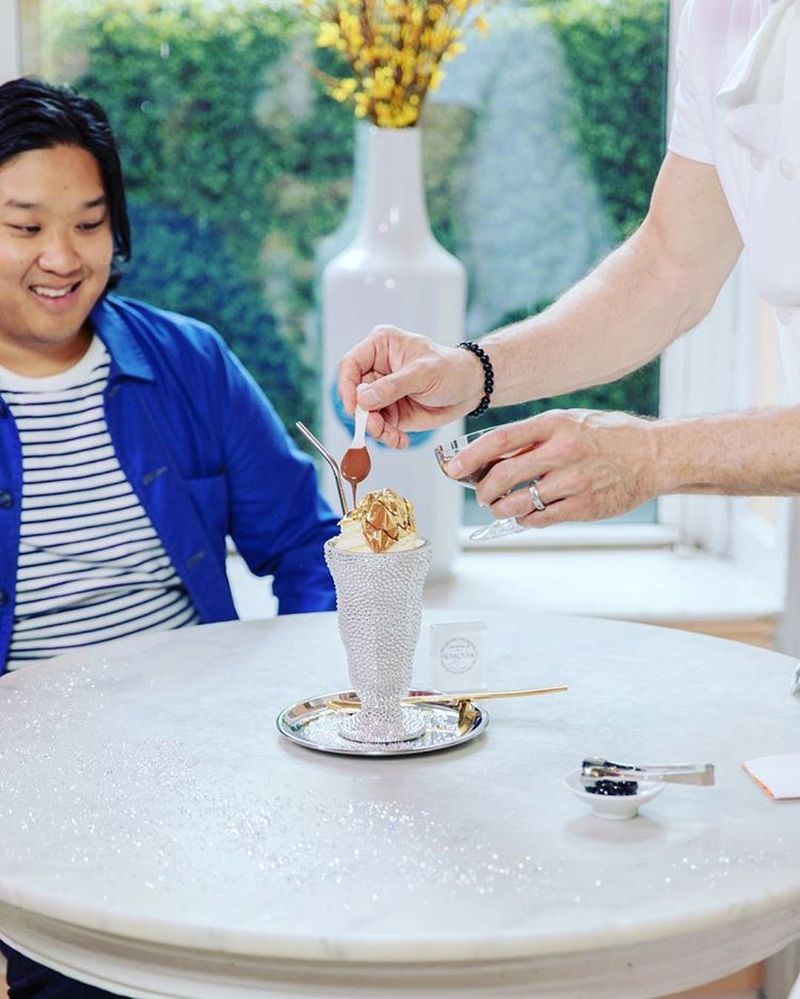 Source: GuinnessWorldRecords /Images: TheChocky