Pitchford Hall in Shrewsbury is one of the finest Elizabethan houses in England that hosted famous guests including Queen Victoria. There are large arable areas around the property, and it also has a barn and treehouse that is believed to be oldest in the world. Regardless of historic location and architecture, this time-worn manor house has been left untouched for long, as Pitchford Estate has moved to hands of different owners. Last month, Rowena Colthurst & James Nason actual successors of the vintage property bought it back and decided to renovate it into a cozy holiday home.
The treehouse sits on an large lime tree and can be accessed through a old wooden staircase. Metal stilts are installed under the branches of the tree to keep it stable. Its white exteriors with exposed wood framing and pitched roof reminds of colonial architecture. There are windows on sides to let in natural light. Its design is nearly same to the Pitchford Hall.
The couple will soon be launching a crowd funding campaign to fund restoration of the Pitchford Hall, complete with the treehouse.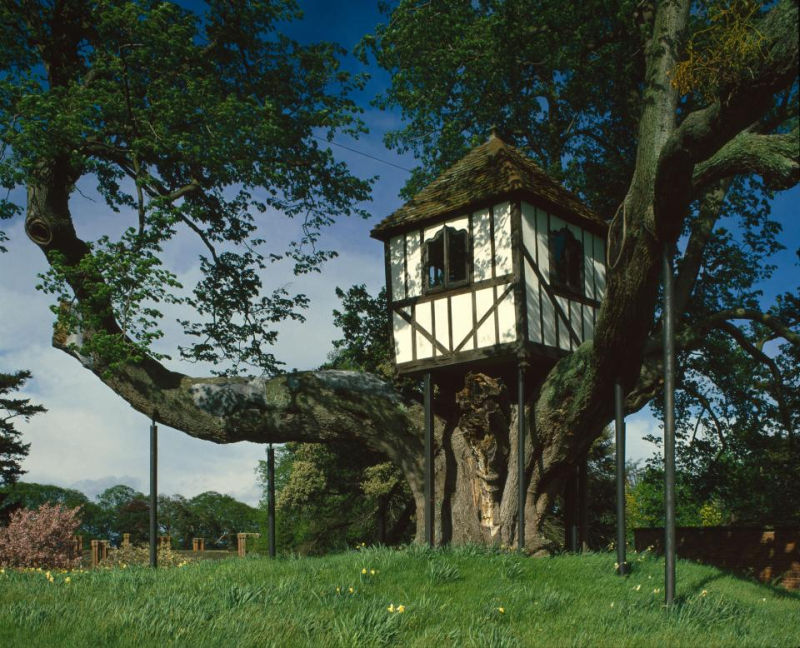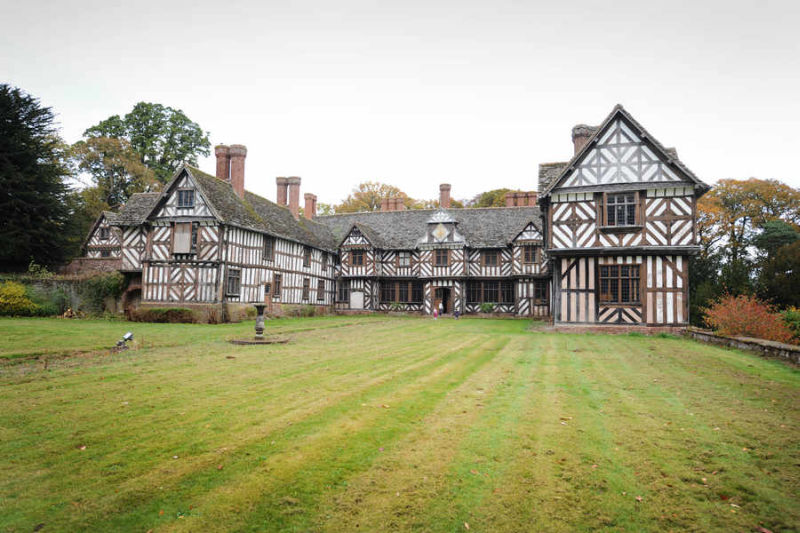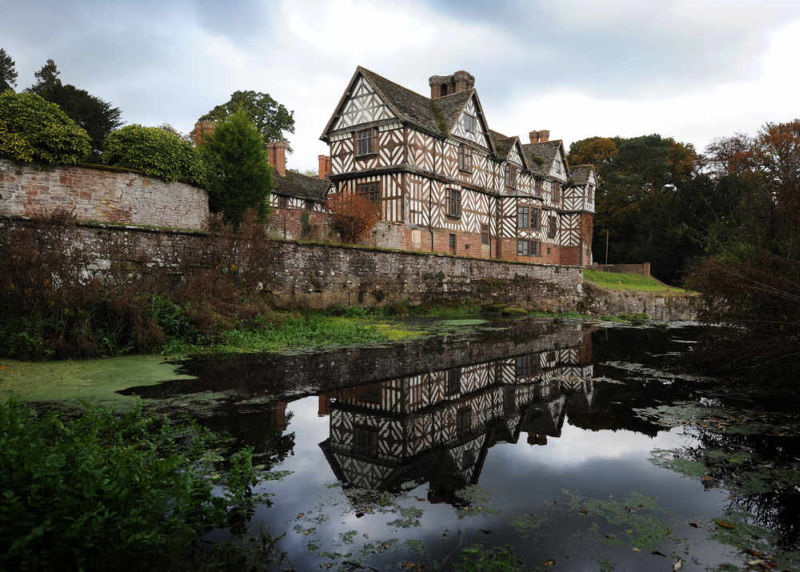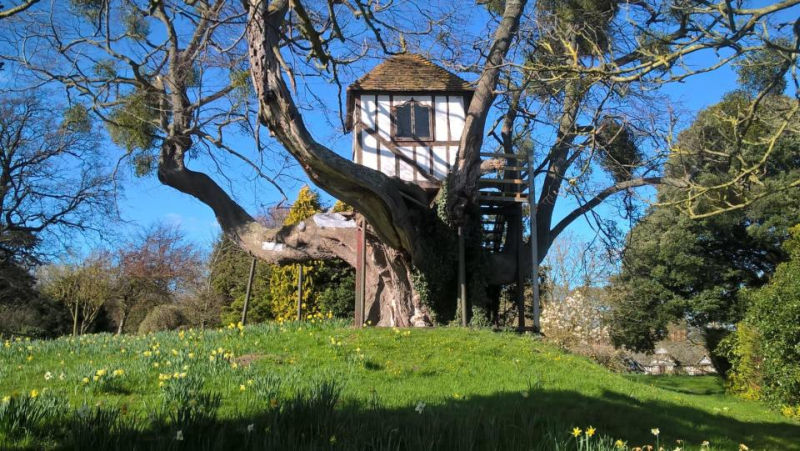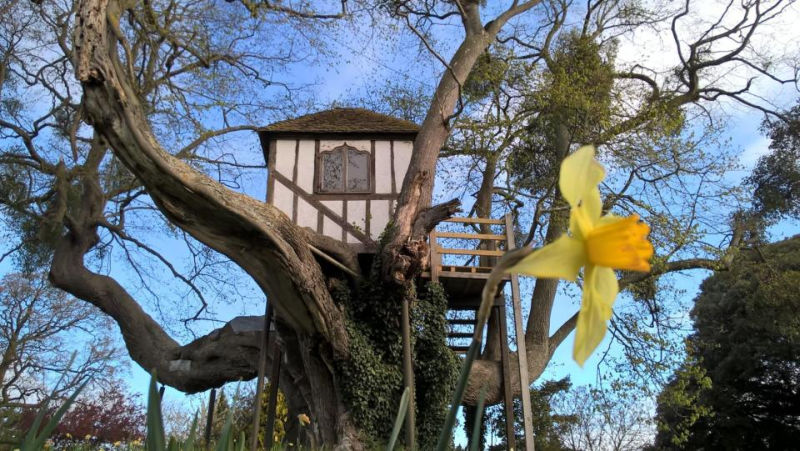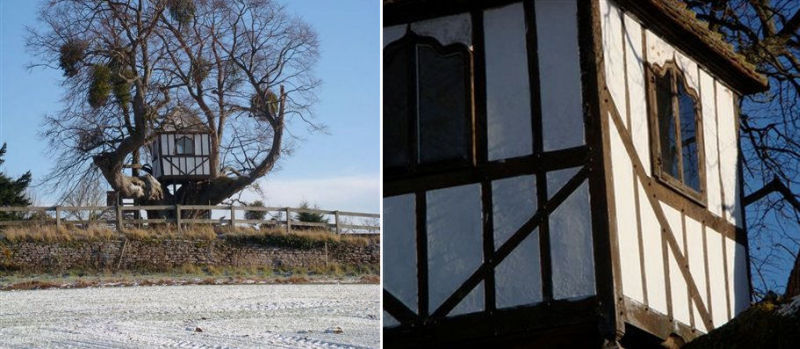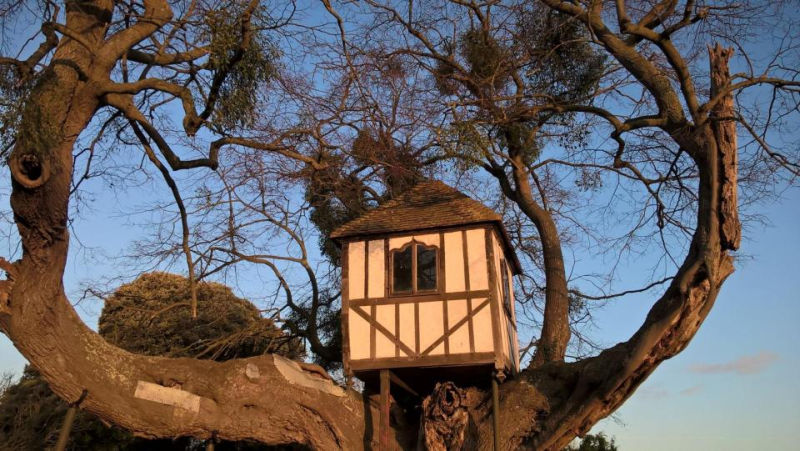 Via: TheSun