The Croatia-based international software company, Infinum has approached award-winning design firm Brigada for building their new office at Zagreb's newest skyscraper in Strojarska ulica. The company already has working office space in the same building, but space insufficiency has led them to Brigada. The entire office design is inspired by superheroes and their supernatural powers. The contemporary conference room with custom-built X-ray table and the room hidden behind the mirrors are perfect representatives of unique design approach used in the project.
The main concept for the large glass conference table revolves around creating futuristic furniture from solid metal. For this, Brigada designers coated thin metal bars in X-ray bluish color and used a glass tabletop for emphasizing the metal profiles in style of real X-ray beams. Another important element is the uniquely-designed LED strip lights that are also used in the same context. Power outlets and network connections are integrated into the table for maintaining the tech needs properly.
Also Read: MotoArt's Boeing 747 conference table made from authentic parts
The gray-colored curtains, floor and chairs also help in highlighting the X-ray table. This glass top conference table with thin metal frames is a furniture marvel at Infinum's new office. The glass conference table is one-of-its-kinds design that illusions its metal frames as X-ray beams.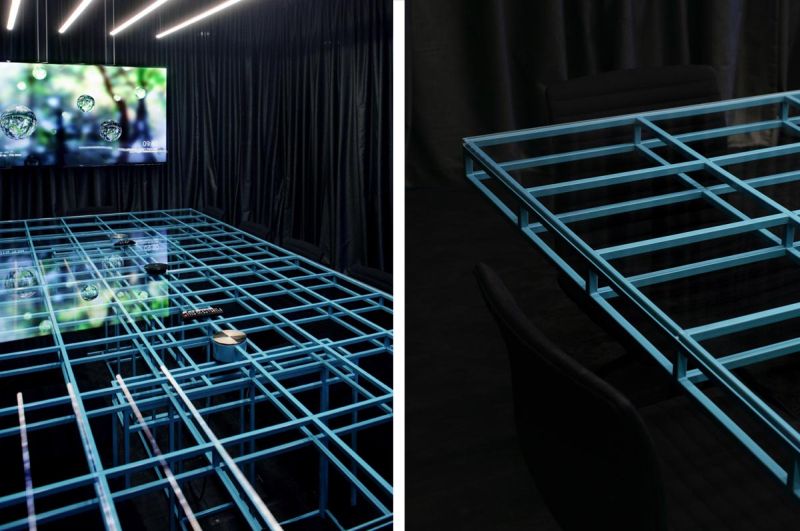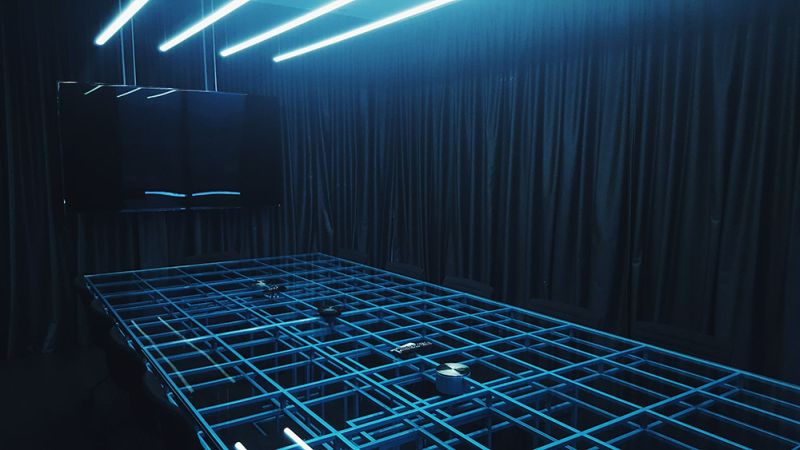 Via: Bruketa&Žinić OM