Designed by Laurindo Marta for WeWood, the X2 bookshelf is a smart, fold-up storage that is fully customizable. Modular design enables the user to create new storage compartments for books and other decorative items. This shelf is composed of two equal-sized blocks that can be reconfigured by adjusting height or width of the units. Each block consists of 48 wooden slats that are clutched together by brass screws, making the parts adjustable and stable.
Reconfiguring the shelf is simple; all you have to do is slightly loosen the screws on both sides and tighten them back after you get compartment of the desired shape. Moreover, its flat-pack nature allows hassle-free transportation from one place to another.
A coat of linseed oil and acrylic lacquer renders protection against corroding elements like UV light, moisture, insects, etc. Available in two variants, oak and walnut wood, this modular shelving unit measuring 59"x88.5"x 59"/88.5"x11.8" is great for small apartments.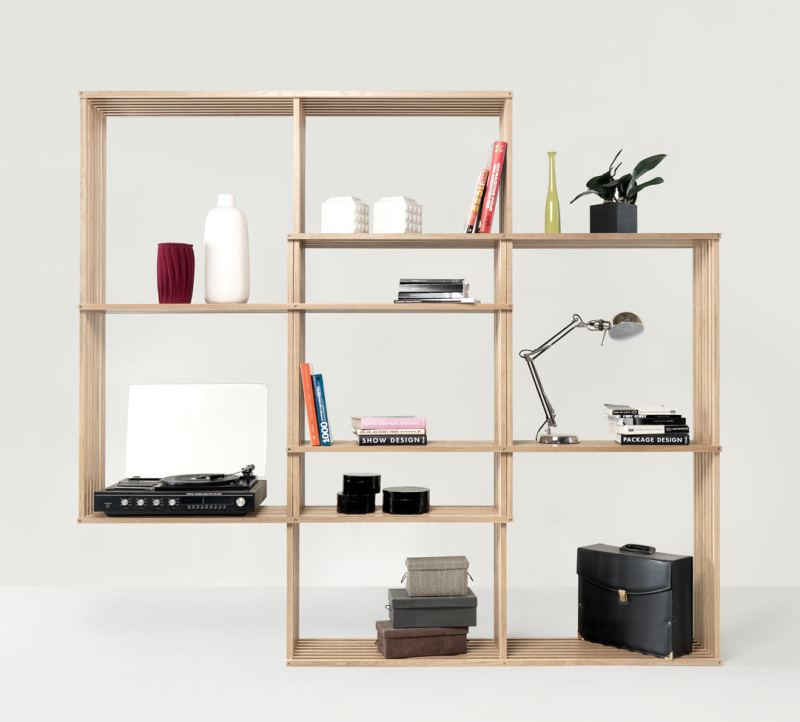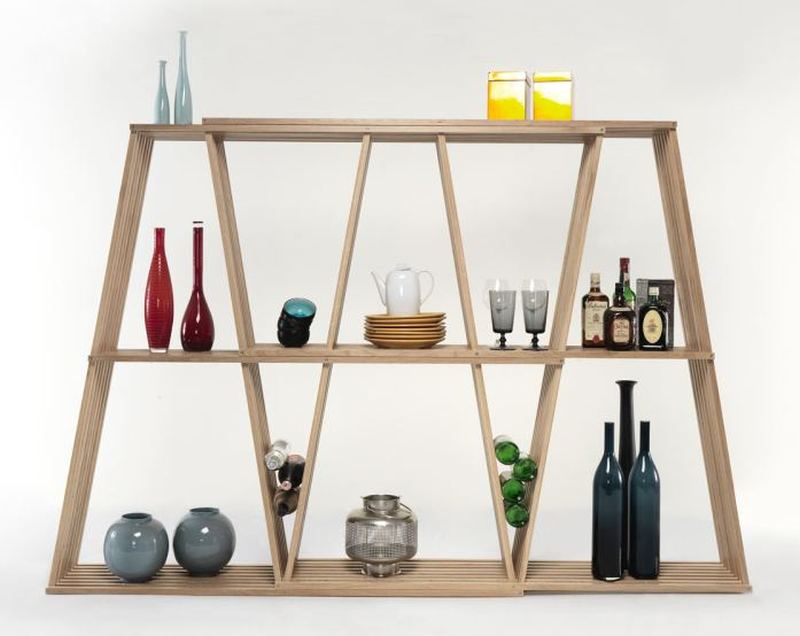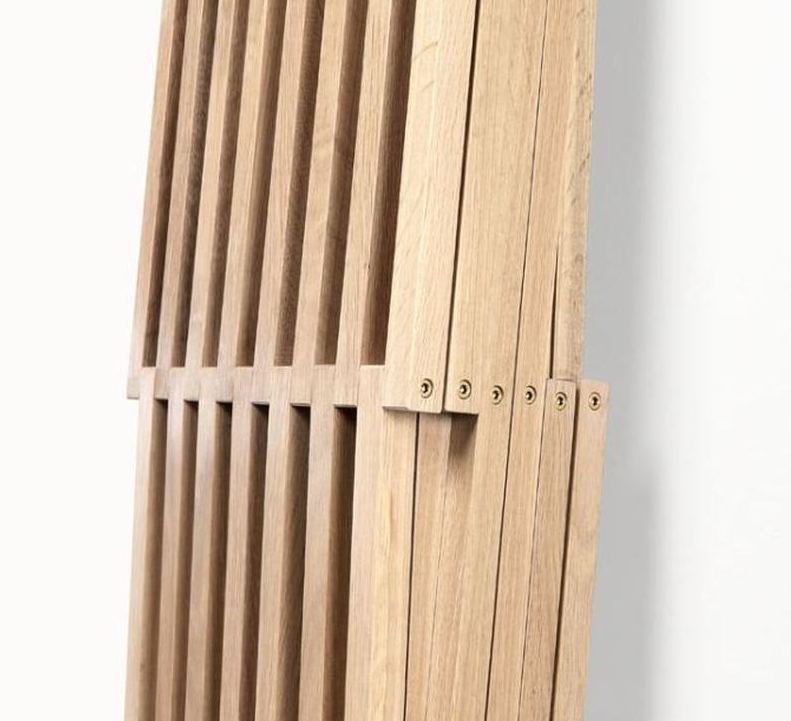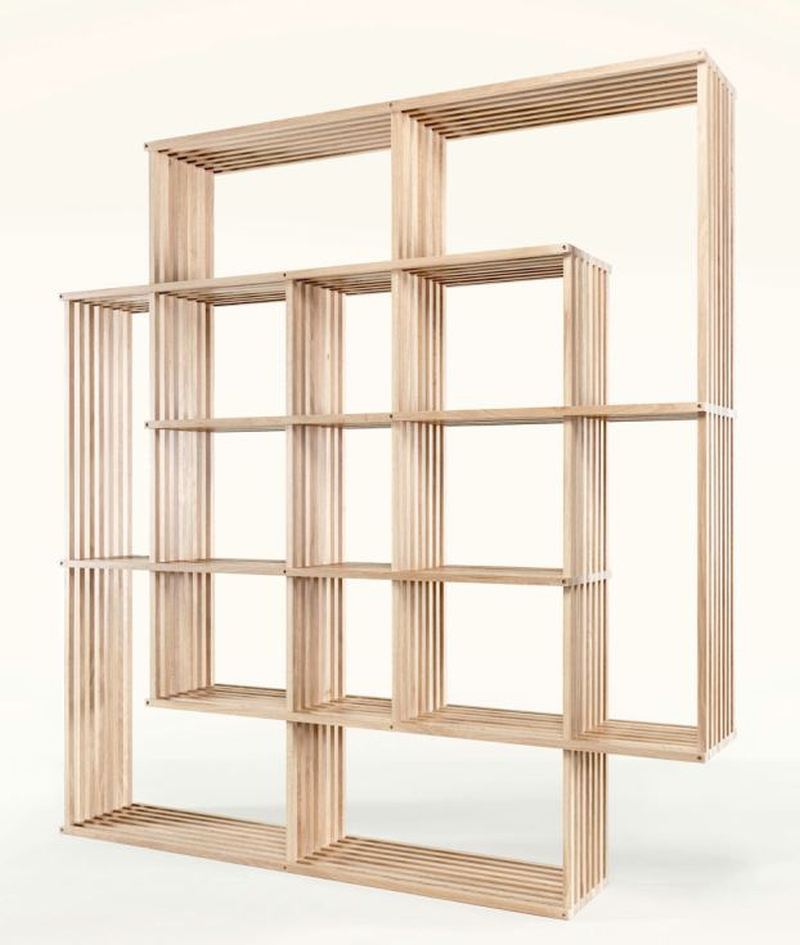 Via: Design-Milk