So far, we've seen plenty of Star Wars-inspired wood stoves to keep your backyard horrifically warm. We understand your love towards the famous Star Wars saga, but what about those who want something different for outdoor, barring Star Wars-themed log stoves yet with the same scary feel?
Well, Burned by Design, UK-based wood stove builders, has listened to your silent wish and fulfilled it in form of ominous-looking fire pit that's replica of Xenomorph's head, villainous character from the Alien film series.
Burned by Design is the same firm who recently created canny fire pit, resembling Witch-King of Angmar's head. Trying to maintain the same frightening as well as practical appeal, this time the designers have created Xenomorph wood stove, which is made from recycled gas canisters.
Different salvaged canisters were cut and shaped to form a fierce face design along with proper elongated form of Xenomorph's head. With the help of trusty ol' welding torch, the creators have successfully joined distinct canister pieces together, looking-like one head-shaped design. After all the welding part, additional jaws, teeth and visor hood were added to give it a fine detailing.
Later, this eccentric creation was painted in jet black to give it spooky appearance. It looks absolutely stunning when ignited at night with certain wood pieces burning inside its chamber. It would seem as if the monstrous villain is all set to shoot fiery flames through its mouth at your neighbor's lawn. The wood burner will keep your neighbors or bystanders stunned after seeing a scary head, burning in anger and ready to attack all those who comes nearby.
Xenomorph wood burner will certainly make your summer evenings strangely cozy and talk of the town. You can purchase this as well as other themed wood burners or fire pits ranging from $340-$470 by contacting the designers on their official Facebook page. These log stoves are available on custom-made order and can be redesigned as per the customer's need as well as preferences.
However if you are blessed with the ability to create your own DIY stuff, then you can also try your hand on making it at home by following the steps given on Instructables.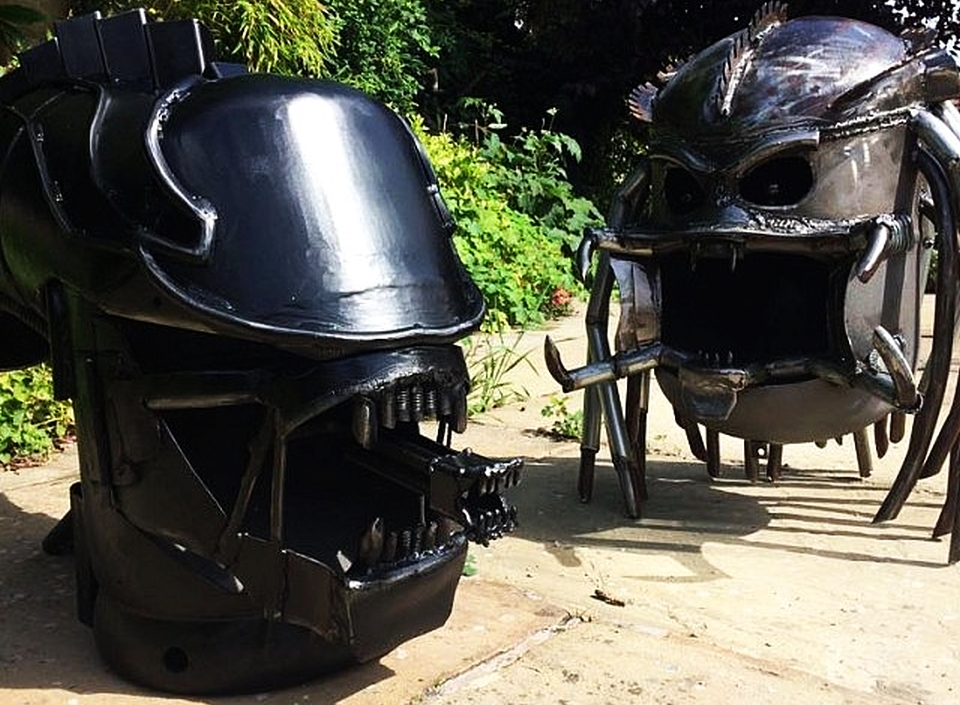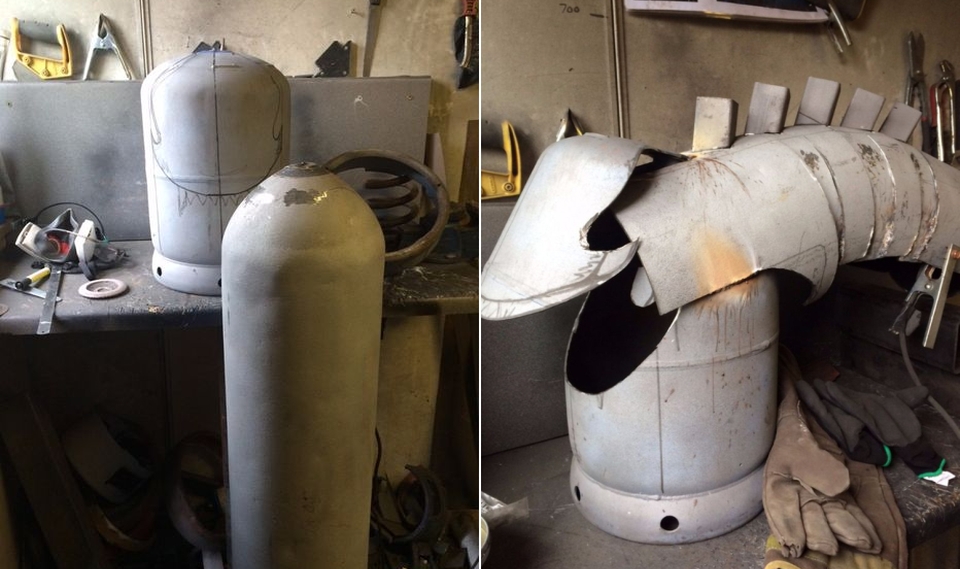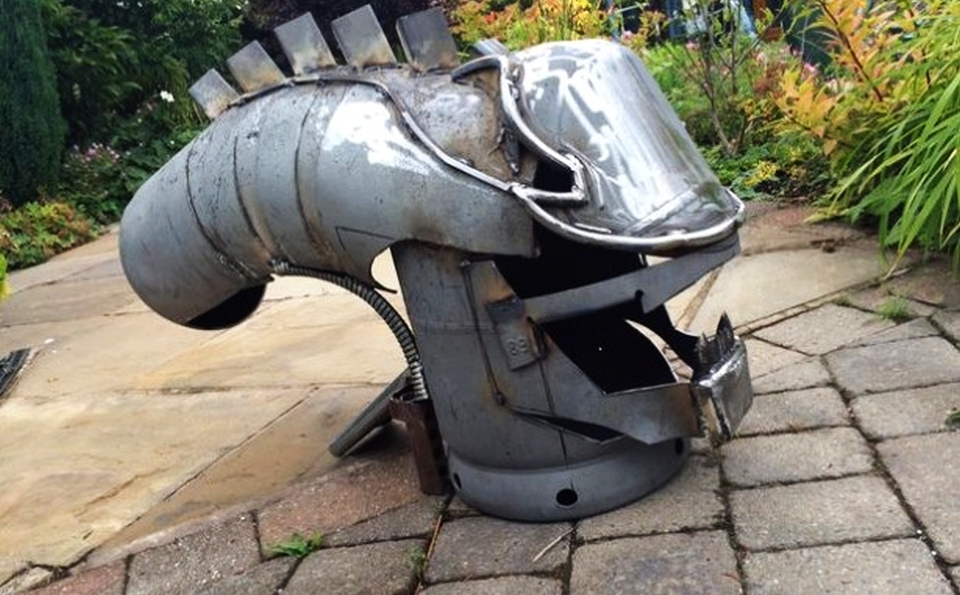 Via: Cnet