Xiang Guan, a graduate from Central Saint Martin, London, has designed furniture that works only when a human supports it. This peculiar design is actually made to encourage people to rethink their relationship with furniture and things around that we take for granted.
In today's world, people aren't emotionally attached to things, they just use and throw them away; to end this unemotional bond, Guan created symbiotic furniture that will help people connect more with the furniture they use.
This furniture collection comprises a table, chair and a lamp, which only stands and function when they are supported by a person.
Both table and chair have two legs with leather-covered metal support. The table hooks over the shoulders, while chair sits over the lap. The lamp is like a helmet, it lights up only when you have to wear it as a hat.
When these furniture pieces are not in use, they can be fitted into one another through additional holes in them or they can be left around disjoint in one corner of the room.
Talking about the furniture, Guan says,
My purpose when designing this furniture was not to make it easy to use, but to indicate the interaction between people and objects.
Guan presented his furniture collection at the school's degree show. Here it was liked by many visitors and with a little practice, they quickly became used to it. This design is a good start to realize people to think more about daily things, of course.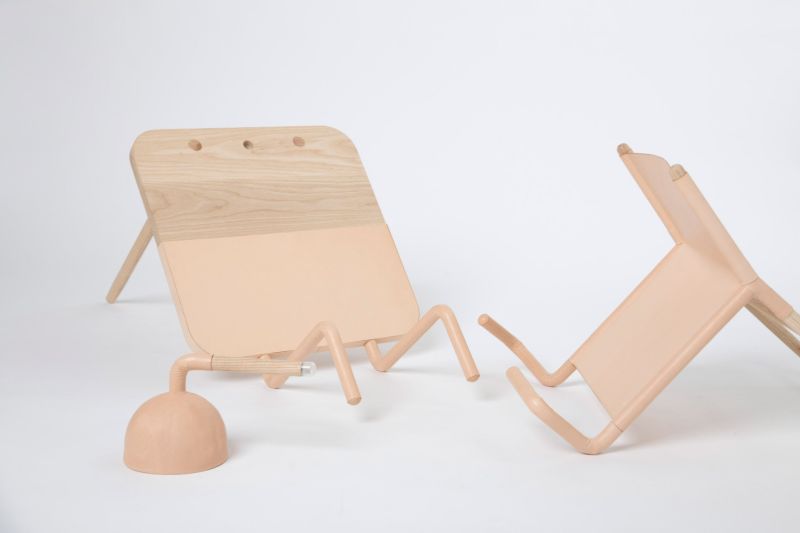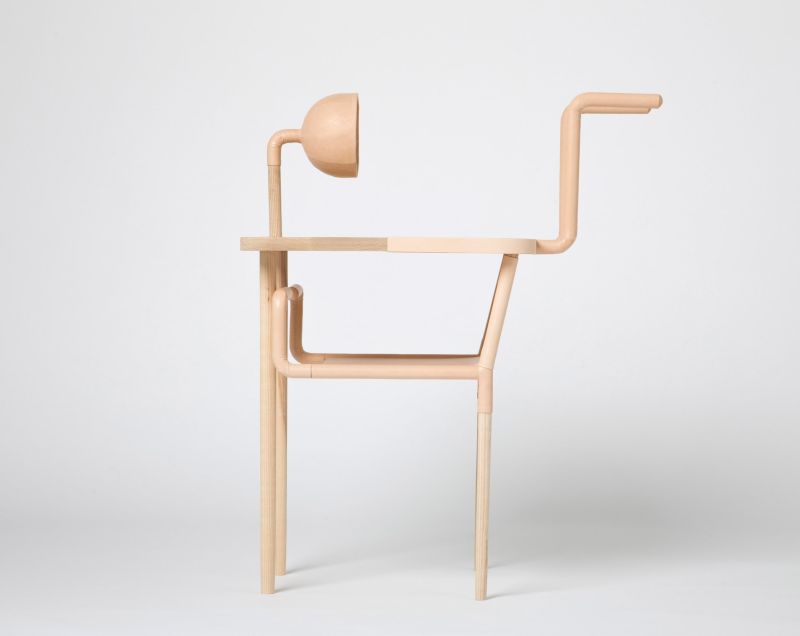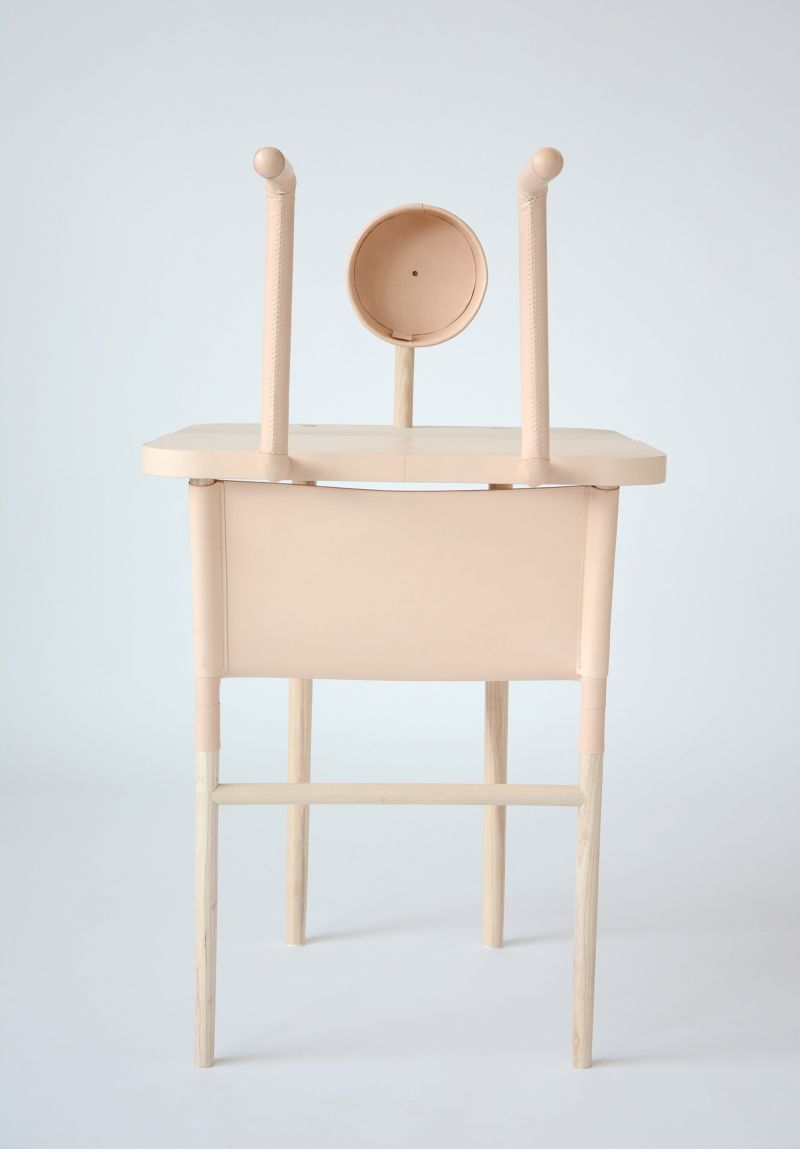 Via:Dezeen