Netherlands-based skilled product design studio Michiel Cornelissen Ontwerp has developed a 3D printer concept that can create customized chocolate objects. Named XOCO, the 3D chocolate printer is like a creative culinary tool that uses chocolate as 'ink.' Giving every food and chocolate aficionado a chance to replicate restaurant quality designs with a touch of button, XOCO is a great way of creating customised sweets.
Based on polar coordinate system, also known as two-dimensional coordinate system, the printer consists of rotating build plate, a pillar holding the printhead and a chocolate containing pod. All sheathed in a dome-shaped glass, the glass cover gives you freedom to visually appreciate the art in making. Operable via dedicated mobile app, from where chocolate molds can be selected, the sleek 3D food printer can easily sit on kitchen countertop or in a small sweet shop.
Originally suggested by Nikhil Velpanur, according to Ontwerp, the project did not take off, but they always loved the idea of XOCO. Currently in its prototyping phase, the 3D printer is designed to be easy to use for anyone. So you do not have to be a pastry chef to create unique chocolate pieces that not only look good and taste awesome too.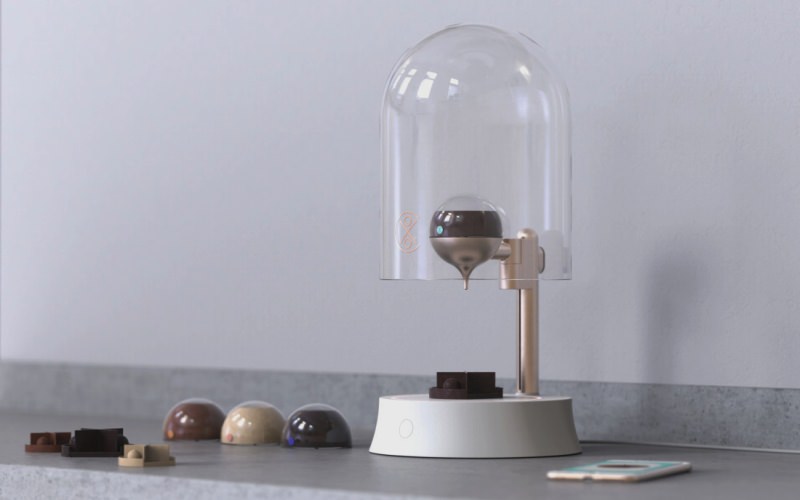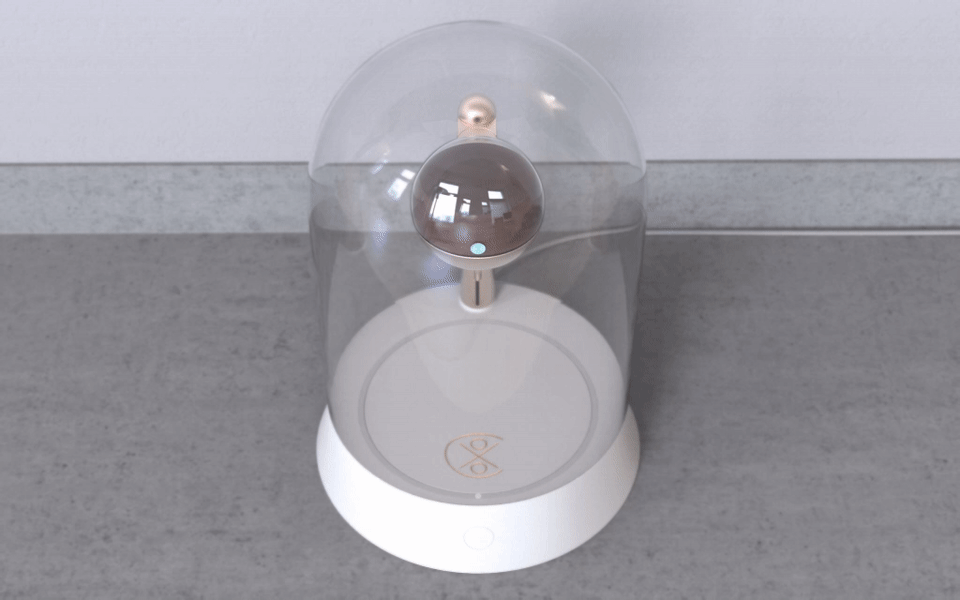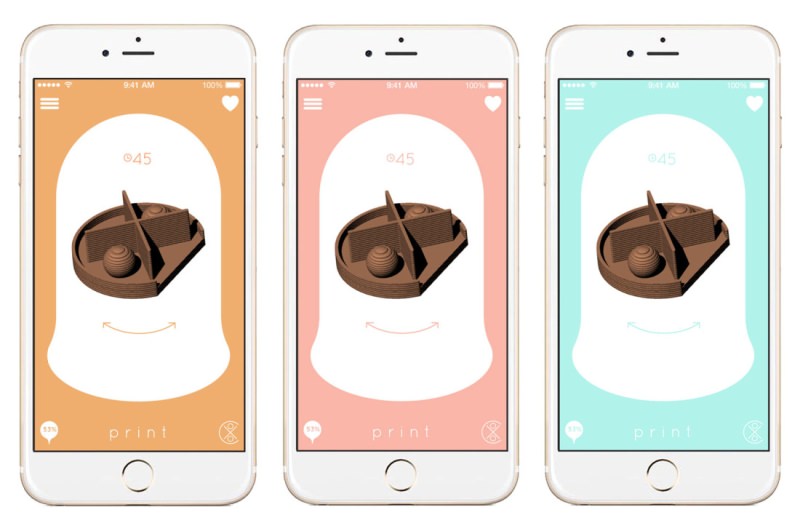 Via: Digital Trends